Do you think you can drive stick shift? You'll need to constantly switch your gears and race to the finish! Download Gear Race 3D for Android now.
Information of Gear Race 3D
Race your car to the finish line and don't stall. These are the simple rules of Gear Race 3D. If you cannot accomplish these goals, then you don't deserve to claim the 1st place title.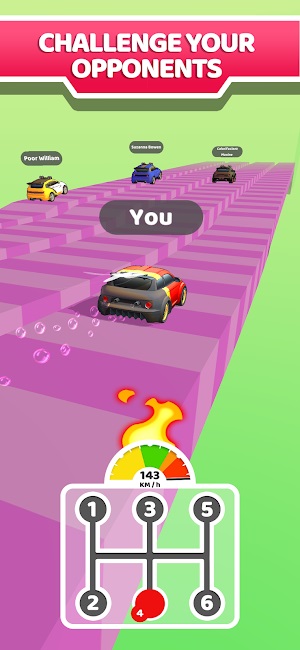 This is a quick and easy to play game where you must race your opponent to the finish line, while simultaneously controlling your car's gears. Depending on the speed and situation, you will need to constantly switch gears. So, make sure to watch carefully and understand you own vehicle.
Don't Stall!
Stalling is the easiest way to lose. If you cannot shift according to the specific requirements, you won't get any speed. Likewise, if you swiftly shift gears at the right moment, you will constantly gain more and more speed, without faltering.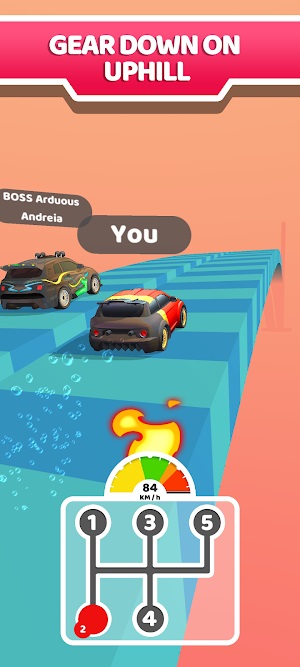 Just use your finger to tap between the different gears as the moment presents itself. The game isn't too hard to control, but the real challenge comes in practice. You'll need to continuously hone your skills to be able to perfectly shift into action!
Work Towards the Best Sports Car
One perk of Gear Shift 3D is the ability to use different cars. Aside from upgrading the Gearbox and Speeds of your car, multiple vehicles will become unlocked as you progress. Eventually, you can use your earned money to buy them as they come. At the end of everything, there's one treasure waiting for you….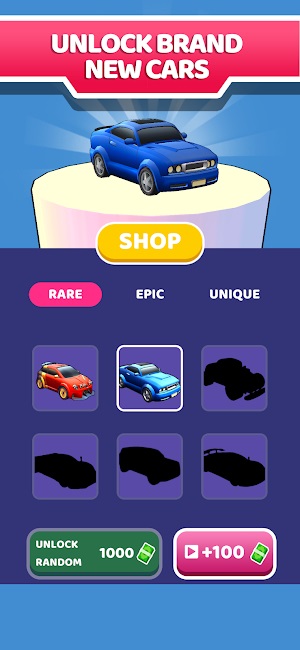 Do you think you have what it takes to reach the highest level of Gear Race 3D? Save up your hard earned cash and obtain the golden sports car! With your Speed and Gearbox maxed out, you'll have the ultimate rare car available to you. This is one beautiful treat.
Once unlocked, nobody will ever be able to compare to you. You'll instantly feel the rush of the game, as you continue to zip passed all of your competition. In the end, this is the ultimate goal to reach by playing the game. Remember, if you can't drive stick without stalling, then you never had a chance getting this car.
Gear Race 3D Mod APK Free Download
If you want to start the game with all of the best features freely available, just refer to our download link. With it, you can obtain the Gear Race 3D Mod APK Unlimited Money File directly for Android. Download and install this file onto your device, and you'll have an endless supply of one to access.