Make the most out of your videos. Download Funimate Pro APK for Android and use this video editing tool to create some of the best effects and filters through the use of your phone. Try it out now.
Information of Funimate Pro
| | |
| --- | --- |
| Name | Funimate Pro |
| Updated | |
| Compatible with | Android 5.0+ |
| Last version | 12.11.7 |
| Size | 234.42 Mb |
| Category | Video players & editors |
| Developer | AVCR Inc. |
| Price | Free |
| Google Play Link | |
| MOD | No watermark |
No watermark
Premium unlocked
Download Funimate for Android and utilize one of the best video editing apps for Android right now. This is a fun app and social community that lets you edit and share all of your work amongst likeminded individuals. Also, you can share those same works with your friends, family, and followers on social media accounts.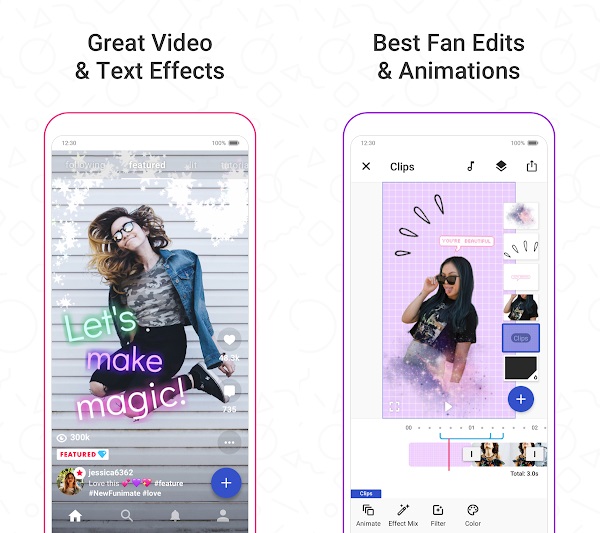 There are many different tools and transitional effects that will let anyone have a blast during their editing. This is not just a tool for people who love to edit, it's also a fun app to fool around with. If you're even the slightest bit interested, download Funimate Pro for yourself.
Transitions
First are the use of Transitions. You can utilize these edits to go from one of your beloved scenes into another, smooth and swiftly. It only takes a few simple commands and taps to go from picture or video and have it transition into another. Try it out for yourself and see just how easy this application can be.
Knowing Keyframes
What is a Keyframe? You might ask yourself this question. Keyframes are the most important frame of your work. Their purpose is to hold the information of the starting point and end point of a specific moment in your video.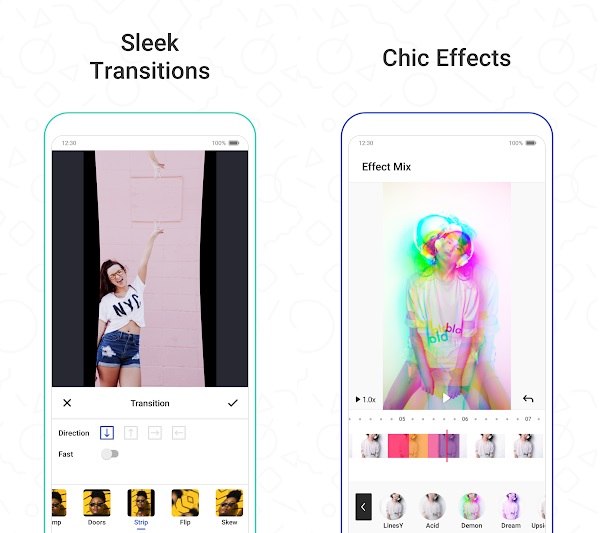 In addition, these keyframes are used to demonstrate two different things to the audience. First, what certain point in time your action is, as well as the what time that action actually occurs.
Using Elements
These aren't the only things you can do with your pictures and videos in the Funimate Pro free Android app. The Elements Library can be used to offer tons of different effects and tools. All of these can be thrown onto your work for even more pizazz and flare! That being said, some of these tools are the ability to add emojis, slow motion, stickers, and overlays. These are just scratching the surface of what Funimate can do.
Adding Music
But wait, do you want to make a seriously epic ost for your videos as well? Well, that's not a problem either. You can also add music onto your projects to make them blow up with even more life.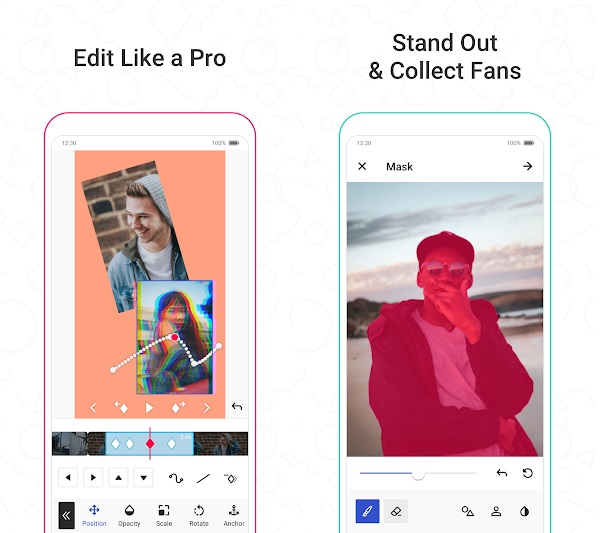 You can either download Funimate Pro preset music, or utilize your own music on your device. Either way, your vids will become even more creative and astounding by using this option.
Join the Funimate Community
There is also a community of likeminded creators using this application. Join the club and start sjaring some of your work online. Additionally, there are various challenges that you can enter with your vids to show off your talent. Likewise, you can even share your work via Facebook, Instagram, TikTok and other popular social media applications.
How to Use Funimate Pro
First you'll need to make your own Funimate Pro Account. This takes a few seconds to do, so don't worry about that.
Once you've successfully created your own account, click on the blue plus button. This will pop up all of your media files and allow you to select between the ones you want. From this point, just pick all the ones you want.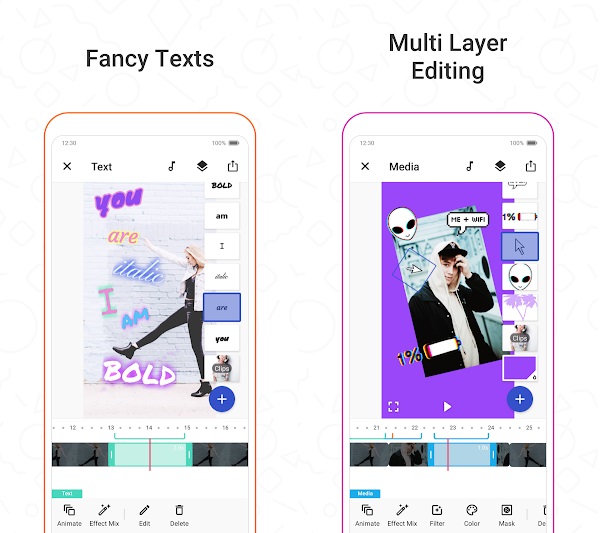 Then, there will be able to choose the format between square, portrait, and Landscape. This will automatically move you to the editing screen. On the bottom of this screen you will see the music note icon. This is obviously how you add your own sound to the project. Go ahead and click on this to add your own music files onto the clip.
Now there is also a Timestamp available. You can select how long a specific scene is by selecting on Duration and trimming it down for yourself. This can be done with a simple tap and hold, followed by dragging down the time stamp bar.
Now, you can go ahead and add edits between the transitions of your videos. You can do this by selecting the white boxes that are in between each of your media files. You will have such options like Flash, Split, Vortex, and Zoom.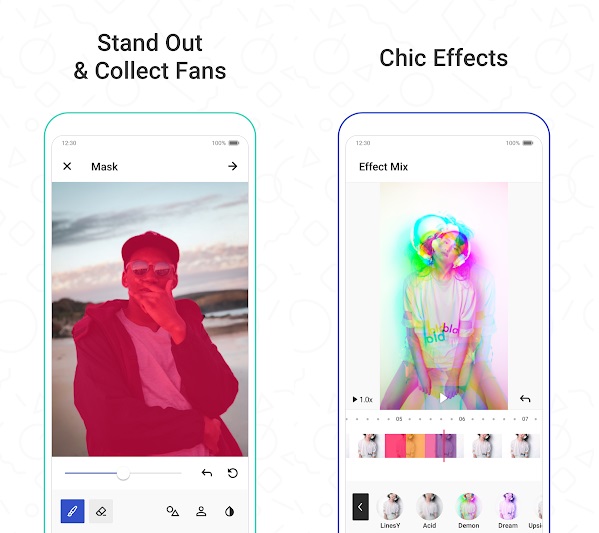 There are also many other options to utilize. You can Split your work apart, Crop, Trim, and even Duplicate it.
Once you are satisfied with your work, you can go ahead and share it with others. Either choose to share on your account, or save the project to your media and add it to your social media. You get to decide where your work goes and should be proud of it. A lot of work may have been put into your video. Thus, everyone deserves to see your results, first-hand!
Download Funimate Pro Mod APK - No watermark
IF you want to enjoy some premium features without any drawbacks, then the APK file is for you. More specifically by downloading Funimate Pro Mod APK no watermark will be included into the final results of your work. This is great and can give you the freedom to share your work anywhere online. Additionally, you can even add your own signature instead of that pesky watermark.
Just by downloading the Funimate Pro Mod APK Latest Version, you are benefiting yourself with many different aspects, not originally included. Also, the Google Play Store stores the main file, lost within your device. The APK file allows you to quickly access the main file of your application. You can even delete the file, while keeping the app installed to save a ton of room on your own device.
Why miss up an opportunity like this? Go ahead and download the Funimate Pro APK no watermark included file to your Android now.