Download Fomz MOD APK latest version and capture images/videos with multiple enhancement abilities. It is a sure way to take your photography skills to the next level.
| | |
| --- | --- |
| Name | Fomz |
| Updated | |
| Compatible with | Android 5.0+ |
| Last version | 1.1.0 |
| Size | 27.79 Mb |
| Category | Photography |
| Developer | MagicDmStudio |
| Price | Free |
| Google Play Link | |
| MOD | Unlocked |
If you're longing for a way to take your photography from mundane to revolutionary, Fomz APK is the answer. Its extraordinary features are guaranteed to invigorate your editing abilities like never before!
This innovative application has all the tools you need to make breathtaking images & videos. With its vintage effects, it will keep your visuals looking timeless while still having a modern twist. Create unique and engaging content with ease.
Furthermore, the app seamlessly integrates various tools to refine your photos, including white balance, shutter speed, ISO, and focus. It also boasts manual exposure control that enables you to adjust images for the exact look & feel you want.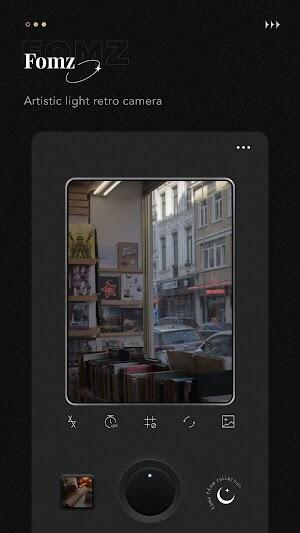 Unleash your inner photographer and explore the full potential of creativity with Fomz MOD APK. Be prepared to craft mesmerizing visuals that will leave everyone in awe, all while having fun. Download it now and be on your way to top-class photography.
Why Download Fomz APK?
Editing photos and videos can be a strenuous process, only achievable by those with technical knowledge. But now, Fomz APK has revolutionized how we create stunning visuals - you can forget tedious manual work since it takes no more than minutes for incredible results.
The application offers a cornucopia of features, such as the ability to quickly add filters and modify the intensity of each effect. Similarly, it provides an array of manual controls that let you fine-tune images freely without any restrictions.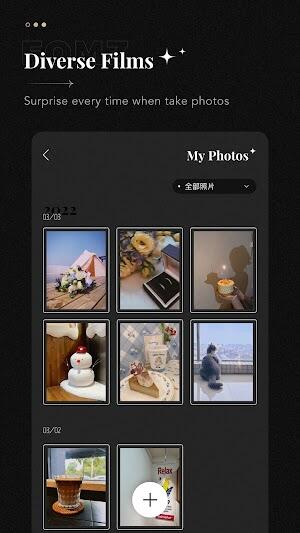 While easy to use, the app's powerful capabilities make it more than suitable for professionals. From its wide array of tools to its intuitive user interface, Fomz MOD APK for Android is a must-have app for anyone who wishes to explore their artistic side. Download now and transform your photos & videos into masterpieces.
How to Use Fomz APK?
Using Fomz APK is simple. It is designed to replace the lackluster Android camera by offering a sleek user interface that is easy to navigate. As said before, the application grants you access to a variety of manual controls and filters.
Once you have chosen your preferred effects and settings, hit the shutter button and watch as Fomz MOD APK builds your masterpiece in seconds. Its advanced tools also allow you to tweak images/videos as much or as little as desired.
Besides, you can use various modes to capture high-quality photos and videos. They include:
Pro Mode. This feature offers manual control of all parameters for capturing the perfect shot, including shutter speed, ISO, focus, and white balance. This way, you will be guaranteed world-class professional visuals.
Night Mode. Capture stunning images even in low light conditions thanks to this powerful mode. It automatically adjusts settings to ensure perfect images, even in challenging environments.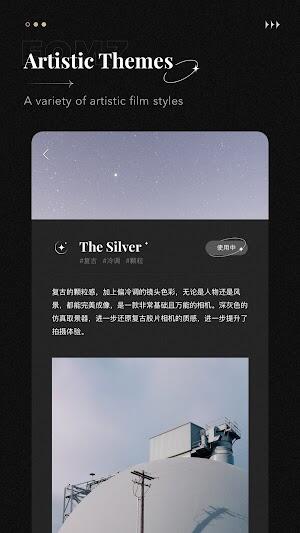 Beauty Mode. This app uses an AI that brightens eyes, smoothens skin, and whitens teeth with natural results. It takes the guesswork out of editing and gives you perfect portraits in no time.
Video Recording. With Fomz APK, you can record videos in high resolution and with cinematic-quality effects. And the best part? You can instantly share your creations on all Social Media platforms, including Instagram and Snapchat.
Manual Focus. This mode helps you accurately focus on a specific object to produce stunning images with more details. You can also adjust the exposure manually for added precision.
Overall, you will love the flexibility and versatility of the Fomz MOD APK. Download it now and get ready to explore your creativity like never before.
Other Unique Features of Fomz APK
Integrates Trendy Features into Retro Film. If you are a fan of vintage photography, this app is perfect for you. Fomz APK lets you add trendy elements to classic film looks and create unique visuals that remind us of our past.
High-Quality Outcomes in Low File Sizes. This application enables the compression of photos & videos into smaller sizes with unnoticeable loss in quality. Thus, you can save space on your device and still be able to capture impressive images.
User-Friendly Interface. Fomz MOD APK download offers a user-friendly interface that makes it effortless to comprehend and navigate - even if you are not tech-savvy. Its straightforward design is tailored with the average person in mind, so anyone can enjoy its features without hassle.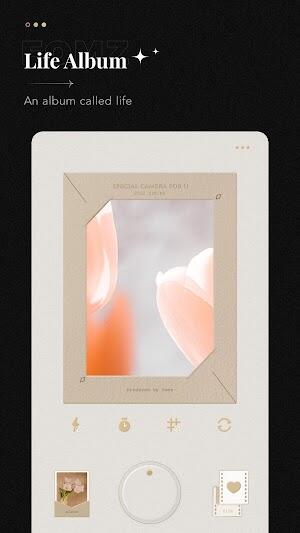 Artistic Film Theme. Transform your photos and videos into art with this revolutionary app. Immerse yourself in the world of film photography, utilizing a multitude of filters, textures, light leaks, grime overlays, and shooting interfaces to customize your creations. Let this app give you an unparalleled personal touch.
Document Your Stories. Don't let your precious memories slip away – preserve them for life with Fomz APK. Its advanced editing suite provides effects and transitions, enabling you to complete your masterpiece in style.
DV Cam. This lets you record footage in true cinematic quality. It enables you to capture beautiful images with smooth lighting and graceful movements every time.
Nostalgic Emulation Player. The iPlayer in Fomz APK allows you to experience the classic feeling of shooting film. It emulates traditional features, such as shutter speed, frame rate, and exposure for an authentic result.
System Requirements and Additional Information
Fomz APK is a free-to-download application, but some features may require additional payment ($2.99 to $12.99). It works on most Android devices running version 5.0 and up, but certain functions may differ depending on your model's specifications.
Additionally, the application is regularly updated, ensuring users can access the latest features and bug fixes. Download Fomz APK and unleash your inner filmmaker today.
Proven Tips for Using Fomz APK
Play with the Focus. Take absolute control of your photos by taking advantage of the manual focus. With this incredible tool, capturing stunning images is a breeze. Its adjustable point-of-view allows you to showcase all the details and beauty in each photo at its fullest potential. Create breathtaking pictures with ease using these powerful capabilities.
Use Light Leaks for a Retro Feel. Are you looking to create a timeless, elegant vibe for your photography? Fomz APK is the perfect solution. Its vast selection of light leaks makes it effortless to craft an exquisite vintage atmosphere.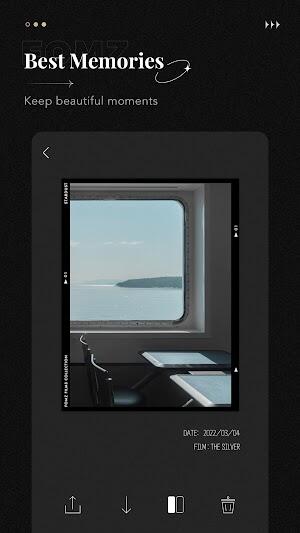 Adjust the Exposure. With this app's exposure adjustment feature, you can exquisitely adjust the brightness, contrast, and saturation levels to obtain a truly picture-perfect outcome. You'll achieve an ideal amount of exposure for stunning pictures that shine.
Try out Different Filters. Transform your photographs into eye-catching works of art with the help of Fomz APK and its array of filters. From timeless black and white to vivid colors, these effects deliver a special touch to make each image stand out.
Experiment with Textures and Grime Overlays. Unleash your creativity and add a unique twist to your photos with Fomz APK's texture and grime overlays.
Conclusion
With Fomz APK, you can instantly transform your photos into stunning works of art. Its user-friendly design is perfect for everyone, even those who don't have a tech background. Easily capture and edit your images with this incredible app - it's an absolute must-have.
Fomz APK is a revolutionary app that makes it easier than ever to explore and capture the beauty of film photography. This incredibly versatile tool offers features like manual focus, light leaks, filters, textures, and grime overlays so you can find something for every vision or mood. Download today and experience the wonders of film photography with all its artistic nuances.