Download FMWhatsApp Apk Download Latest Version Free for Android to disable communications restrictions. Communication has never been better.
Information of FMWhatsApp
| | |
| --- | --- |
| Name | FMWhatsApp |
| Updated | |
| Compatible with | Android 5.0+ |
| Last version | v9.65 |
| Size | 41 MB |
| Category | Communication |
| Developer | Fouad Mokdad |
| Price | Free |
| MOD | No MOD |
Smartphones have become the most used device in the world today. There are different smartphone producers, and people across the world use them for different reasons. A vast majority use it mainly for communication, while others use it for entertainment and business. However, communication is unavoidable with smartphones.
In previous times, communicating through mobile phones was only possible through calls and text messages. However, this has changed, especially with the numerous instant messaging apps on the internet.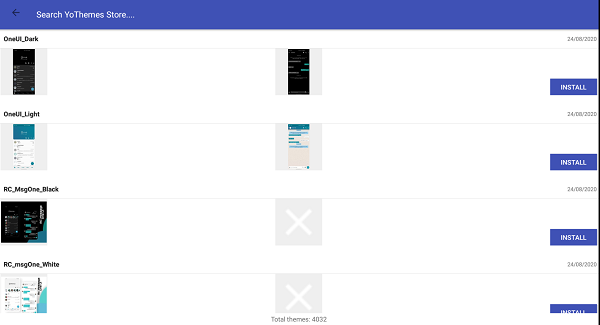 There are tons of instant messaging apps available at your disposal. WhatsApp remains the most used instant messaging app in the world. Statistics show that more than 1.5 billion people actively use the app daily. This constitutes people in more than 180 countries in the world. WhatsApp is undoubtedly one of the most used instant messaging apps in the world.
As mentioned above, the app is widely used by people in different parts of the world. You are probably wondering what's stopping it from being the most used instant messaging app. This is because of some limitations it has.
In our world today, people always try to avoid limitations. Are you tired of the limitations you face with the original WhatsApp? Imagine cases where you have so many pictures to send but can't send more than 30 at a time. This can be annoying.
Another instance is the limited size for videos. The original WhatsApp can only accommodate videos of not more than 16MB. What happens to larger videos? It is important to note that there are several other restrictions on this app.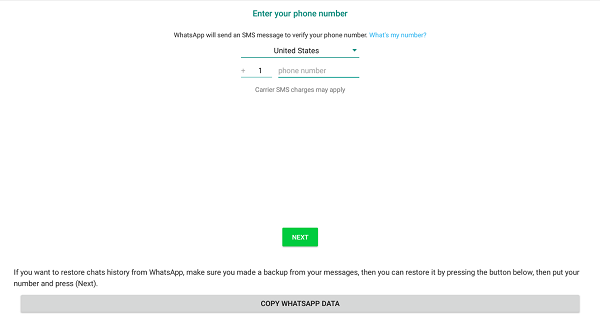 Most users have been satisfied with the app despite these restrictions. However, this is mainly because they had no other alternative. However, you are now presented with an easy way to overcome these limitations.
FM WhatsApp is an alternative to the original version of WhatsApp. What makes it different is the features it offers. Read on to find out more if you are curious.
As mentioned above, WhatsApp is one of the most popular apps in the world. It is the best instant messaging app to use for video calls, audio calls, and messages. You can also use the app to send documents and multimedia files.
The app serves as a perfect option, especially for countries where Skype and other instant messaging apps are blocked. WhatsApp is undoubtedly a lifesaver in these countries. However, some countries frown against the use of social media, and some are beginning to block WhatsApp as well. People are constantly in search of apps with similar features like WhatsApp.
FM WhatsApp should be the next app to install on your mobile device. This is the enhanced version of the original WhatsApp. Download the app now if you want to bypass all the limitations and restrictions in the original version. It is worth mentioning that some of these restrictions are placed by the developers or government.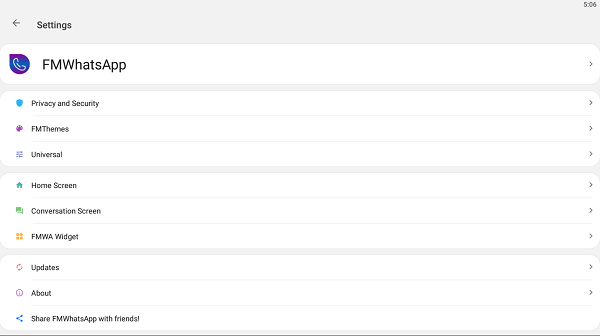 With FM WhatsApp, you can enjoy diverse features, most of which are not in the original WhatsApp. The diverse features are not the only thing the app offers. With this app, you can enjoy more protection. Download it now if you want to know more.
Key Features
FM WhatsApp has loads of features that users can enjoy. The app places users in charge of everything. You don't have to use apps with features that don't work well. Here are the new features to enjoy in FM WhatsApp:
App Lock
FM WhatsApp offers added protection for users, and this is through the app lock feature. This implies that you can use your system settings or other third-party apps to lock the app. However, third-party apps are not always available. Interestingly, FM WhatsApp has an inbuilt app lock feature that you can use.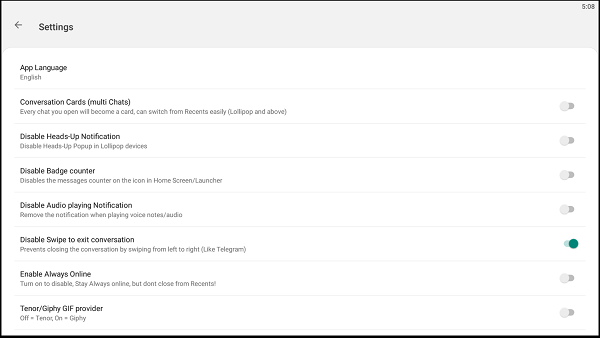 With the app lock feature, you can use a PIN or pattern to lock the app. The aim is to ensure that people cannot read your messages when they use your phone.
Privacy
The main reason why you should use FM WhatsApp is for the added privacy you'd enjoy with the app. This app was developed with the aim of protecting users and ensuring their privacy. The privacy settings of this app are something you don't want to miss.
Do you want to be stealth on WhatsApp? Install FM WhatsApp to remain stealth. With this app, you can prevent people from seeing your read receipt. Read receipt is that blue tick on WhatsApp. You can also stop users from knowing when you are recording or typing.
All of these are possible with FM WhatsApp. This app will give you full control, and you'd love it.
Media Sharing
There's a limitation in almost everything with the original version of WhatsApp. You can't send more than 30 pictures at a time or a video that's more than 16MB. However, FM WhatsApp makes it possible to send pictures and videos irrespective of number and size.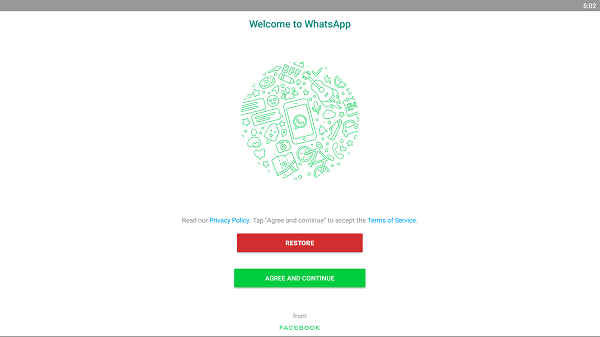 With FM WhatsApp, you don't have to worry about sending big files. You can send it all through this app.
Anonymous Messaging
With the original version of WhatsApp, you can only send messages to people after saving their contact. However, with FM WhatsApp, you don't have to save numbers before you can send messages to them. This is another lifesaver feature of FM WhatsApp.
With the three dots at the top right corner, you can message any number. Simply enter the number, and type the message you want to send. This is simple, right? Download FM WhatsApp to enjoy this feature.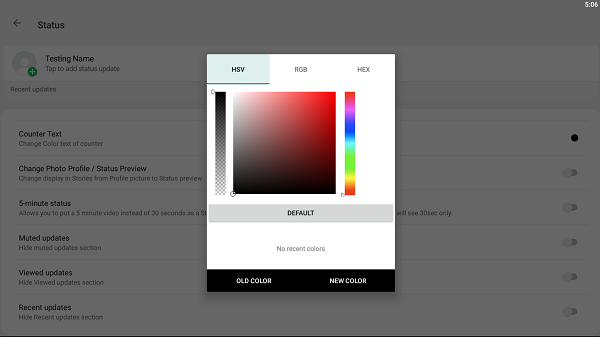 There are so many other features for you to enjoy in this app. This include:
Anti-delete status
Disable forwarded tag
Emojis
Restrict some contacts from calling you
Limitless customizations
FM WhatsApp Apk Download
You can download the app for free to enjoy all the awesome features it offers. Use the app to get the best instant messaging experience.
Conclusion
Download the latest version of FM WhatsApp and use its amazing features on your mobile device.