Download Fade Master 3D Mod APK Unlimited money Latest version and experience a fulfilling hair-cutting game with numerous missions. Unleash your skills & expertise in hairstyling.
Information of Fade Master 3D
| | |
| --- | --- |
| Name | Fade Master 3D |
| Updated | |
| Compatible with | Android 5.0+ |
| Last version | 1.0.114 |
| Size | 148.12 Mb |
| Category | Simulation |
| Developer | Deniz Colak |
| Price | Free |
| Google Play Link | |
| MOD | Unlimited money |
Fade Master 3D APK is a barbershop simulation game offered by Deniz Colak. It offers a realistic and challenging experience for players to cut hair and give customers their desired hairstyle.
In the game, you will use various tools such as clippers, scissors, trimmers, combs, and more to create amazing haircuts. Ensure you have a steady hand since you do not want to accidentally cut too much hair off.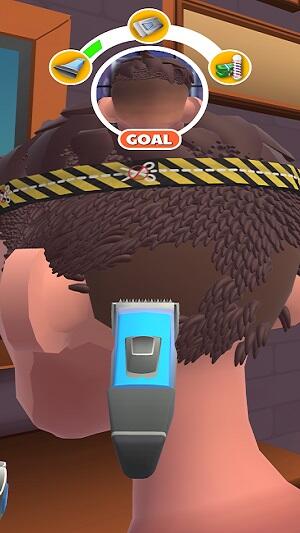 Fortunately, you will earn stars for completing each mission successfully. Use these stars to upgrade your tools and unlock new hairstyles.
Overall, this game will keep you engaged for hours as you try to master your hairstyling skills and complete all the missions. Download Fade Master 3D APK for Android and unleash your best barber self.
An Interesting Gameplay
Do you love beauty and styling? Then, this game is perfect for you. In Fade Master 3D, players will cut hair according to the customer's request or desired style. It starts with straightforward missions such as giving a regular trim.
However, the missions will become increasingly challenging as you progress. You will have to cut hair in different styles, from a simple buzz cut to more complex mohawk and fade hairstyles. Make sure not to make any mistakes since it will cost you stars.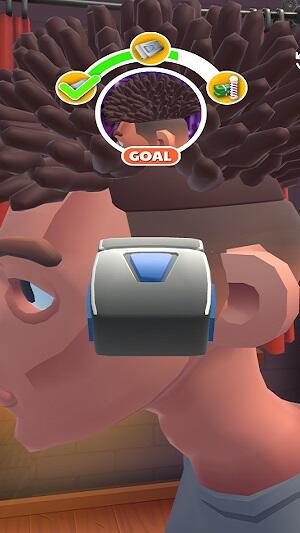 Fortunately, you will have the goal image projected onto the customer's head to guide you through the cutting process. But be careful as the customer can still get unhappy if their haircut is not to their liking.
Numerous Customers with Many Demands
This game offers unique gameplay as each customer will have different demands and preferences. Some may want you to give them a classic style, while others may ask for a trendy haircut.
You must pay attention to the customer's hair type, face shape, and even their job before giving them a haircut. Also, make sure to use the right tools for each hairstyle.
Besides, most will come with different needs. From soon-to-wed grooms to homeless people, there will not be a dull moment in this game.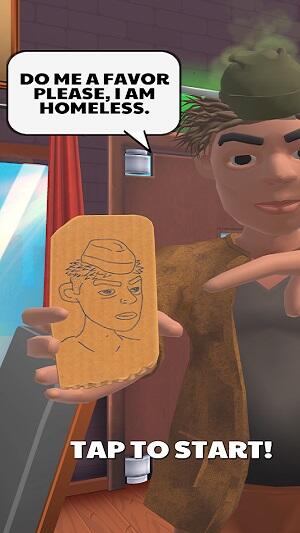 When dealing with a homeless character, they may require a full makeover. This includes shaving their beard, cutting their hair, and even styling it!
Other special missions include:
Burn phobia man's hair with a torch. You must be extra careful in this mission as it requires precision and quick action.
Give a trendy look to a musician's character before his big concert.
Provide an elegant haircut for the red-carpet event of a famous actress.
Implant hair on a bald character's head using special tools.
Wax and style eyebrows for a model's photoshoot.
These complexities make the game more realistic and enjoyable as you strive to satisfy each customer's needs. However, you can be sure that the fulfillment of completing each mission successfully is all worth it.
20+ Hair Models
In Fade Master 3D, there are various hairstyles and haircuts that you can try to give your customers. From the classic undercut to trendy man buns, let your imagination run wild as you try out different styles.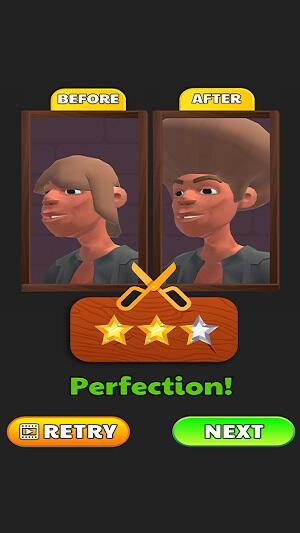 Some options include Box Fade, Curly Fade, Mid Fade, Military High Fade, and Low Fade. Each style requires different techniques, and you must brush up on your knowledge before attempting them in the game. For example, a low fade requires clippers to cut the hair lower on the sides and back while keeping it longer on top.
Apart from hairstyles, you can also switch up your character's look by changing their hair color. Some options include jet black, platinum blonde, bright red, and more. These customization features make each gameplay even more unique and enjoyable.
Upgrade Your Tools
As you earn stars from completing various missions, use them to upgrade your tools in Fade Master 3D. This will improve the quality of your haircuts and make it easier for you to style hair.
Some upgrades include sharper scissors, faster trimmers, improved clippers, and more. These upgrades will make it easier for you to give precise haircuts and satisfy your customers.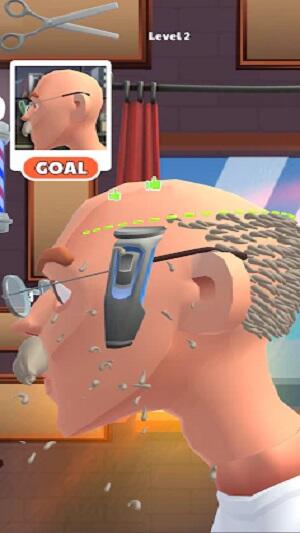 Besides, upgrading your tools also unlocks new hairstyles for you to try out. Keep earning stars and upgrade your tools to become the ultimate barber in the game.
Other Unique Features of Fade Master 3D APK
Enjoy the Transformation. This game also offers a feature where you can see the before and after each customer's haircut. This allows you to appreciate how far your skills have come as a barber, and how satisfied the customer is with their new look.
Real-Life Game Mechanics. This game offers realistic gameplay as it mimics the actions of a real barber. From pouring water on the customer's hair before cutting to using different tools, every step is made to feel like you are actually in a barbershop.
Smooth Camera Experience. The smooth camera feature allows you to zoom in and get a closer look at the haircut that you are giving. This helps improve precision in your styling and gives a more realistic gameplay experience.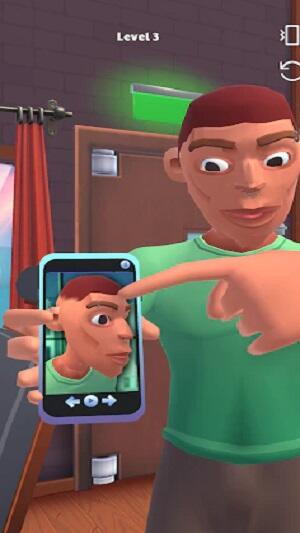 Realistic Sounds. The sound effects in this game are also realistic, making it feel like you are cutting hair. From the buzzing of trimmers to the snipping of scissors, it adds to the immersive barbershop experience.
Simple Controls. This game has easy-to-use controls, making it accessible for players of all levels. Swipe and tap your way through giving haircuts and satisfying customers in this fun game. You will not require any prior knowledge or experience to start playing Fade Master 3D.
Numerous Challenges. As you progress through the game, various challenges will be presented to test your skills as a barber. Complete these missions for stars and unlock sophisticated tools to improve your gameplay.
Fade Master 3D MOD APK Download
The Fade Master 3D MOD APK 2022 has been modified to give players a better experience in their gameplay. Some of its extraordinary features include: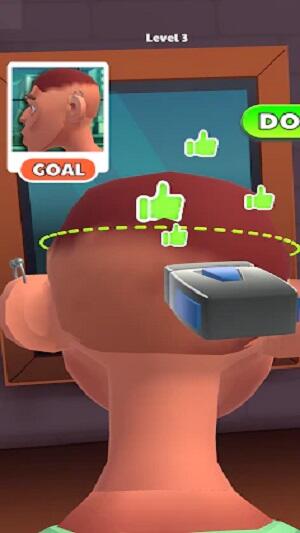 Fade Master 3D MOD APK Unlimited Money. This modified version allows you unlimited money, making it easier to upgrade your tools and try out various hairstyles without worrying about the cost.
Fade Master 3D MOD APK Unlimited Stars. The MOD APK gives players unlimited stars. This ease leveling up, ensuring you can access all the upgrades in the game.
No Ads. Enjoy an uninterrupted gameplay experience with the Fade Master 3D MOD APK since it eliminates all advertisements.
Conclusion
Fade Master 3D is a fun and immersive game for anyone interested in the world of barbering. With realistic mechanics, various customization options, and unique challenges, it offers endless entertainment.
Even better, the Fade Master 3D MOD APK gives players unlimited money, stars, and an ad-free experience. Try it and become the best barber in the game!