Download Easycut Pro APK - Without watermark - latest version and edit your videos like a pro. It has easy-to-use templates and amazing features for fast and efficient editing.
Information of EasyCut Pro
Easycut Pro is a highly flexible editing tool developed by Great Talent Video Inc. It has unique features that enable you to add value to videos and photos using your Android device.
The application is dynamic and has elements that can transform your photos entirely. It doesn't matter whether you are an amateur or a professional photographer, this tool will certainly make your work easier.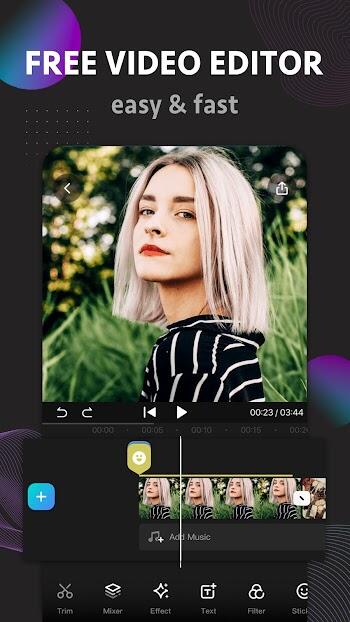 Its easily comprehensible user interface has endeared it to many photo lovers. As a result, the application has more than 5 million installations on the Google Play Store and millions of users globally.
If you want to join and have fun editing your videos, you should get the easy cut pro apk download for android today. The free version will give you myriad options that will be enough for your editing needs.
How Easycut APK PRO Works
Easy Cut Pro APK download comes with all editing features as one package. It is a universal tool that allows both video and photo editing at incredibly fast rates. The multifunctional editor will help you to make GIFs, full clips, and even movies!
Its templates are realistic and easy to drag & copy. Additionally, you will make a lot of edits by simple clicks. This way, you can be sure that you will bring your creative ideas to life without a struggle.
To use this application, you should follow these steps: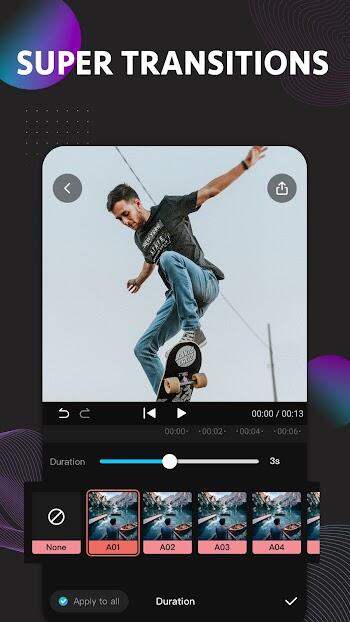 Download the Application. The first critical step is to install Easycut APK on your phone. This application is available in Google Play Store and all you need is to search for it and click install. Ensure that you have enough space on your phone (approximately 66M).
Access the User Interface. After installing your application, you will launch it. This will send you to the dashboard that shows all the listed features.
Start Using the Application. To use Easycut Pro, you must have photos/videos in your device's gallery. When you click on "Start New", you'll be redirected to your gallery to select a photo that you need to use. Once you get the photo, you will modify it using the available templates. Some of the modifications include size, color, shape, brightness, and background among others.
Easycut Apk application is pretty straightforward. It is fun to play around with the features available as you choose your ideal match. In the process, you will discover new elements that will make your video/photo revolutionary.
Even better, the application is highly diverse. Besides editing existing videos, you can make collages, show cuts, vlogs, status updates, and movies! Other features include merging, adding subtitles, motion effects, CapCut, and InShot.
Outstanding Features of Easycut Pro
Easy-to-Navigate User Interface. This application was designed for use by anyone – including individuals with zero knowledge of photo and video editing. As such, the developer used a simple dashboard with easy-to-access menus. All features you need will be at your disposal immediately you open the app.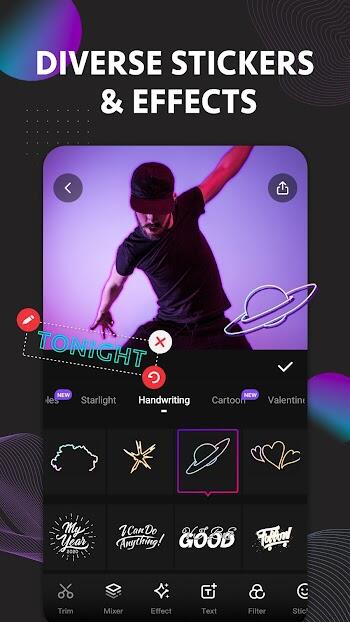 Highly Dynamic. Easycut Pro is one of the most diverse editing tools you'll get in the market. It has extraordinary features that enable you to merge and trim your videos as you may deem necessary. You will turn your simple photo into a spectacular piece of art with just a few clicks.
Updated Collage Tool. Easycut Pro allows you to create a collage of 1-9 photos. You will be able to adjust the size, corners, gaps, and background colors. If you are a fan of posting images on social media platforms, you can be sure that this tool will serve you right. It helps you prepare a collage in seconds!
Trending Videos Effect. Easy Cut Video Editor Pro comes with popular filters and trending news that you can incorporate into your videos. The trending videos are collected from diverse sources, making the platform highly updated. Additionally, you will get unique video transition effects that will make your video a must-watch for your fans.
Rich Music Library. Easycut Video Editor has a regularly updated built-in music store. This feature enables you to select and add your favorite music or voiceovers to your videos without breaking a sweat.
Compress Your Videos. This application helps you to compress large videos. This ensures that you only export lightweight videos that won't take too much space on your phone. Additionally, this feature makes it easier to share your videos with friends and relatives.
Color Grading and Rich Backgrounds Library. If you love colorful photos, then Easycut APK Pro is your ideal tool. It enables you to choose from multiple colors available, choose saturation, and select the best contrast for your video. The handy color grading and correlation ensures that you strike the best color balance in seconds.
Video Speed Control. When using Easycut Pro, you'll be able to slow, speed, or rewind a video. This way, you will customize it to suit your needs.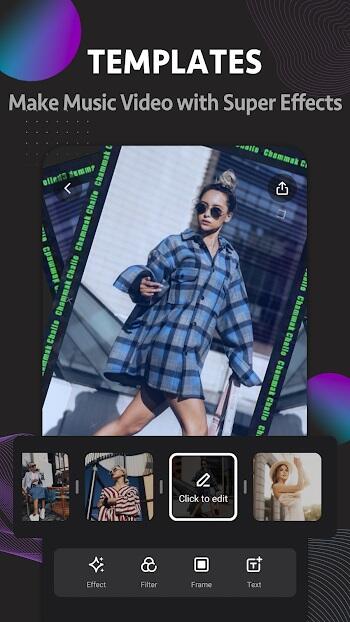 Easycut Pro APK without a watermark enables you to customize your titles and graphics. You'll have access to an updated in-built animated graphics library.
Additionally, the app has various titles, overlays, and stickers. It also comes with different font styles, sizes, and colors.
Export Full HD Video
Easycut Pro APK download will save you time and resources. After making your photos and videos, you will have the option to export them to your device. This way, you will have an easy time sharing them with friends through social media platforms.
Conclusion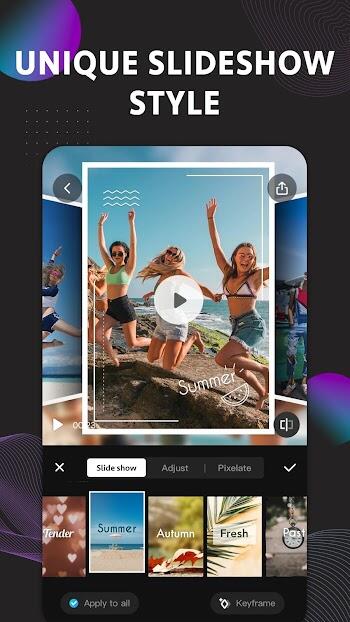 If you love editing photos, then you need Easy Cut Pro Video Editor APK Unlocked. This application has both photo and video editing tools for your consideration.
You will have access to multiple templates. This way, you will change the appearance, font, background, and add effects in seconds. Download the latest version and start editing your photos like a professional!