Download Douyin APK Latest version and share short videos with your audience in China. The app works just like TikTok and has numerous features to explore.
Douyin is a communication app offered by Bytendance, a Chinese technology company. It's a short video-sharing platform like TikTok.
It is primarily meant for the Chinese market and is only available in the Chinese language. Additionally, it has been geo-restricted, meaning you can only download and use it when you are in China.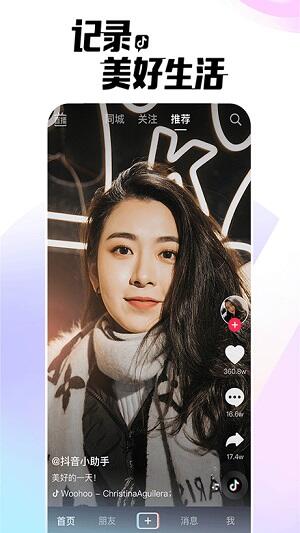 With a VPN, you can unblock and use Douyin from anywhere in the world. This is particularly critical for Chinese living outside China who want to connect with their friends and family back home.
How to Use Douyin APK
The app is designed for use on Android smartphones. You can download the Douyin APK from any third-party website and install it manually on your phone.
Once the app is installed, open it, and sign up using your Chinese mobile number. You will then start sharing videos with your friends and followers.
The app is straightforward to use, and you will get the hang of it fast. Its interface is uncomplicated, ensuring a smooth user experience.
Uses/ Benefits of Douyin APK Download
Create & Edit Short Videos
This application allows users to create and edit short videos of up to 15 seconds. This is a great way to share your life with friends and family.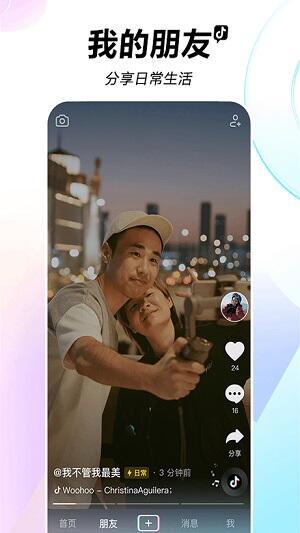 The app also provides various editing tools that you can use to make your videos more engaging. These include filters, effects, music, and much more. Once you record or upload a video, you can edit it to your liking before sharing it with your followers.
Share Videos with Friends & Family
Douyin allows users to share their videos with friends and family. You can also share them on social media platforms such as WeChat, QQ, Weibo, and others.
This is a great way to keep in touch with your loved ones and also allow them to see what's going on in your life. The app makes it easy to stay connected with the people you care about.
Discover New Videos & Music
The app enables users to discover new videos and music. The Explore tab contains a curated feed of videos based on your interests.
You can also find new music to listen to in the app's extensive music library. There is something for everyone, and you are sure to find something you like.
Douyin also allows users to stream their content. This is a great way to interact with your followers in real time and build a stronger connection with them. You can also use this feature to show off your talents or share your knowledge with the world.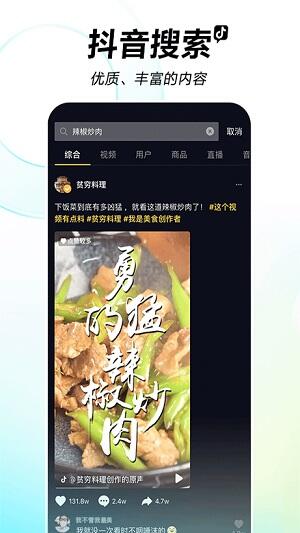 Besides, you can use live music in the background to make your Livestream more interesting. This is a great way to stand out from the crowd and attract new viewers.
Lip-synching is one of the most popular features on video-sharing apps, and Douyin is no exception. The app allows users to lip-sync their favorite songs.
This is a great way to have fun and show off your creative side. You can use various filters and effects to make your videos immersive.
Besides having fun, you can also use Douyin to build your following. The app allows users to follow each other and share their videos.
If you produce interesting and engaging content, you are sure to attract new followers. This is a great way to grow your audience and expand your reach.
Once this happens, you can get brands to sponsor your content, and this can be a great way to monetize your account. The Chinese market is huge, and there is a lot of money to be made.
Unique Features of Douyin APK 2023
Interact with Other Users. This application also allows users to interact with other people who have used the app. You can like, comment, and share their videos. This is a great way to connect with new people and also learn about their beliefs. Besides, it makes using the app more fun.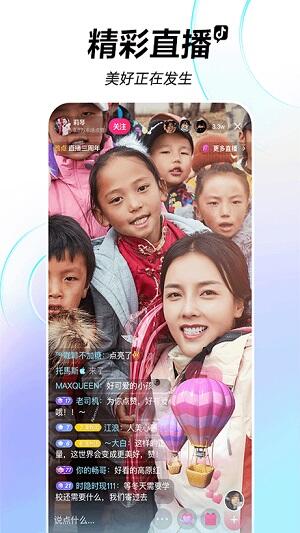 High-Quality Videos. The app also provides users with high-quality videos. This is because it uses cutting-edge technology to compress videos without compromising quality. This ensures your videos look great when shared on other platforms.
Only Supports Short Videos. One of the unique features of this app is that it only supports short videos. This means you can't upload or record videos longer than 15 seconds. While this may seem like a disadvantage, it allows you to focus on quality over quantity.
Lots of Editing Features. The app has stickers, slow motions, frames, filters, and many other editing features that you can use to make your videos look better. You can even change your appearance and apply music to your videos.
Highly Intuitive User Interface. This application has a highly intuitive user interface. This makes it easy to use, even for those not familiar with video-sharing apps.
Highly Engaging Hashtags. This app also uses highly engaging hashtags. These hashtags are designed to help you get more views and likes. You can use them to target a specific audience or to get general exposure.
Conclusion
Douyin is a great video-sharing app that has a lot to offer. It is perfect for those who want to have fun and build their following.
With its unique features, Douyin is sure to attract new users. If you are looking for a great way to connect with new people, Douyin is the perfect platform for you.