Download CPU Z APK Mod No ads Latest version to profile your device's systems & monitor applications. It detects RAM, chipset, central processing unit, and other details.
CPU Z APK software is designed to keep your phone's performance in check by monitoring key system info. It gives comprehensive reports on RAM, CPU, and other details like the temperature of your device.
This data is useful for optimizing your device's performance and keeping it running smoothly. You can easily monitor the health of your phone's central processing unit, RAM, and other components to ensure that your device stays fast and responsive.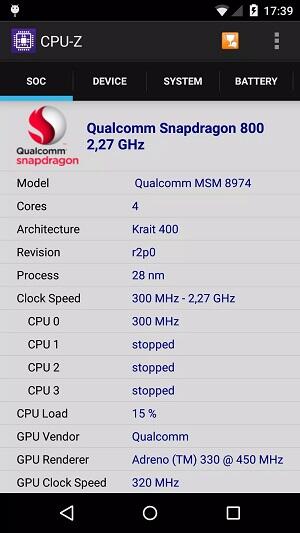 Whether you are looking for detailed information about your phone's specifications or want to keep tabs on your device's performance, CPU Z APK is the app for you. It is easy to use and gives you a wealth of information about your phone in just a few taps.
CPU Z APK - Background Information
Have you ever wondered what makes your phone work the way it does? How do all the components communicate with one another and control everything from battery usage to system performance?
Your phone has many different components, including a central processing unit (CPU), memory modules like RAM, and other important hardware. These components must work in tandem to ensure your phone stays fast and smooth.
If you've experienced glitches or lag on your phone, it may be due to runaway processes or other issues. That's where CPU Z APK comes in. This powerful software allows you to monitor all the different components in your device and keep tabs on how they are performing.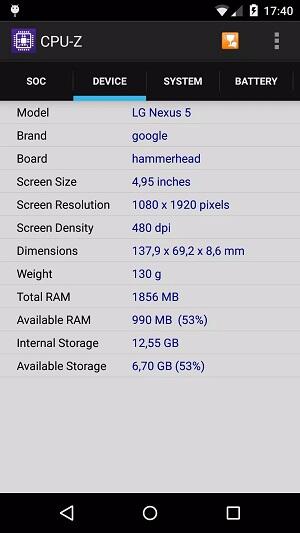 With CPU Z APK, you can get detailed information about your phone's central processing unit, RAM, and other hardware. You can also monitor battery usage and system performance to ensure your device is running at its best.
If you want to keep tabs on your phone's health and optimize its performance, download CPU Z APK for Android today! It is lightweight, easy to use, and 100% free.
Details You Get from CPU Z APK
System on Chip (SoC). This section will give you information about the CPU itself, both physical (processor) and virtual. Other details include name, clock speed (for each core), and architecture.
System Information. This section gives the device model, brand, screen resolution, storage, RAM, kernel, and other useful information.
Battery Information. You can find out everything about your phone's battery, including the temperature, capacity, level, and status. This helps you monitor your device's battery health and optimize performance.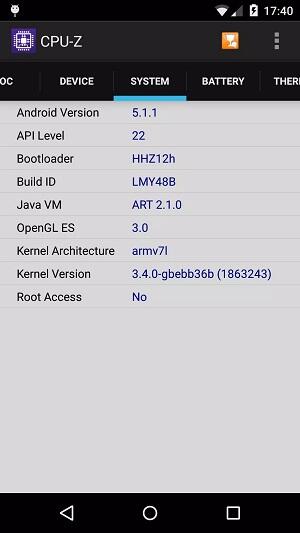 All the sensors on your phone will be listed here, including temperature, orientation, and pressure. This allows you to monitor your device's usage patterns and determine how different components may be impacting performance.
Exceptional Features of CPU Z APK 2023
Highly Accurate & Comprehensive Analysis. This application uses the most up-to-date information to provide you with the most accurate and detailed reports about your phone's performance. Its advanced algorithms make it the go-to app for monitoring CPU and RAM usage.
Lightweight & Easy to Use. CPU Z APK for Android is extremely lightweight, meaning that it won't take up precious resources on your device and slow down your system. It also offers an intuitive interface for easy navigation.
Free to Download. This popular app is 100% free to download and use, so you can start monitoring your phone's performance without the hassle.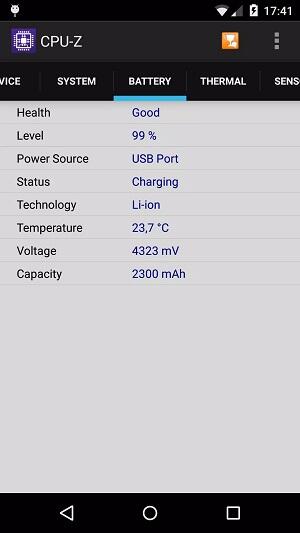 Requires Internet Permission. This app requires internet permission to gather information about your device's CPU and RAM usage. You may also undertake online validation to help in data storage and transfer processes.
System Requirements & Additional Information
This application requires Android 2.2+ (version 1.03 and +) devices to work optimally. It is optimized for flawless operations, ensuring you get the most out of your phone's performance.
Additionally, you will undertake a validation process to verify your device's compatibility with CPU Z APK. Once you initiate the process, you will receive a validation link that opens in your current internet browser. Follow the prompts to complete the process and start using CPU Z APK today.
Useful Tips for Using CPU Z APK
As you use your phone, it's crucial to keep tabs on its different components and monitor CPU and RAM usage. This can help you identify issues that may be impacting performance and resolve them as quickly as possible.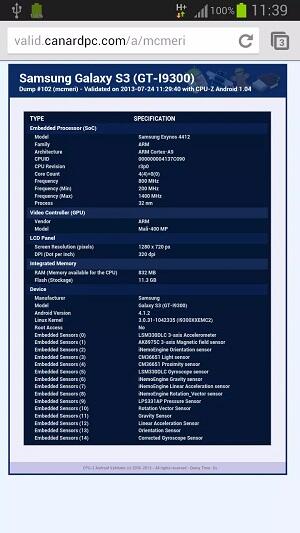 To ensure optimal performance, try closing unnecessary apps and processes on your phone from time to time. This will free up resources and allow your device to run more smoothly.
If you notice any issues with your phone's battery, check CPU Z APK for solutions. The app allows you to monitor battery usage patterns and identify potential problems that could be draining your power.
Report bugs or other issues to the developers of CPU Z APK for assistance.
Use CPU Z APK Pro to optimize your phone's performance and get the most out of all its features and capabilities.
CPU Z APK MOD
The CPU Z APK No Ads version allows you to enjoy all the benefits of CPU Z APK without interruptions. It is optimized for flawless operation and features an intuitive interface for easy navigation.
Conclusion
Whether you are a tech enthusiast or want to stay on top of your phone's performance, CPU Z APK is the ultimate tool. With its advanced algorithms, comprehensive reports, and easy-to-use interface, this app is the go-to solution for everyone looking to get more out of their phones.