Download Clapper APK latest version and create a community where you can connect, share, and interact with real people. It's facile to use and super respectful.
| | |
| --- | --- |
| Name | Clapper |
| Updated | |
| Compatible with | Android 5.0+ |
| Last version | 10.6.1 |
| Size | 208.71 Mb |
| Category | Social |
| Developer | Clapper Media Group Inc. |
| Price | Free |
| Google Play Link | |
| MOD | No MOD |
Clapper APK for Android is a social platform offered by Clapper Media Group Inc. This platform is designed to foster connection, communication, and engagement among users through a variety of activities.
With the ability to upload videos, photos, audio files, & text messages directly to your profile or a group chat board, you can engage in conversations about any topic with other community members. You can also create groups for like-minded individuals or discussions surrounding a particular subject matter.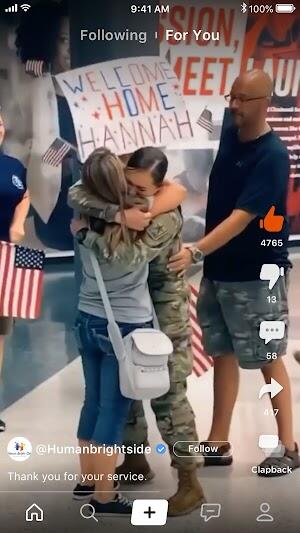 Besides, the Clapper APK download is intuitively designed, making it easy to use. The UI is user-friendly and allows you to quickly find the right feature hassle-free.
If you're looking for a safe, trendy, and convenient way to stay connected with your friends and family, Clapper APK is the perfect choice. Download it for free & enjoy the unrivaled benefits of a friendly community.
How Clapper APK Works
This application uses the same concept as TikTok, Instagram, and Snapchat, with an added clapback feature. With its straightforward design and powerful capabilities, this social network makes it effortless to quickly form connections and communicate with other people.
When you post a video or message on Clapper APK, you'll see several buttons/options on the screen, including:
Thumbs Up. This lets your fans show their appreciation for your post. It turns orange when you click it (like the post).
Thumbs Down. It works like the Thumbs Up button but shows dislike to a post.
Comment. You can communicate with users and comment on their posts to engage in meaningful conversations within the community.
Clapback. This feature is unique to Clapper APK, as it lets you respond directly to fan comments & messages securely without leaving the application.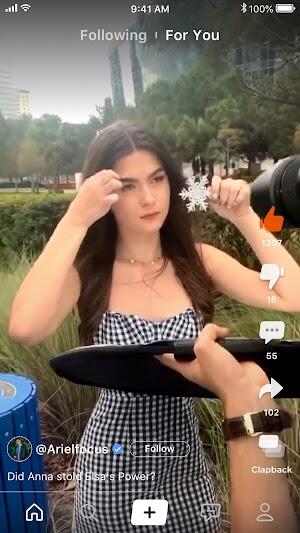 Share. With a few clicks/taps, you can easily spread your content to millions of people on other social networks like Facebook and Twitter.
Follow. This button appears at the bottom of all posts, which helps you quickly follow other users & stay updated with their latest activities.
Even better, recording the content is 100% free and hassle-free. To initiate recording, merely click the + button at the bottom of your screen. In no time, you can share your completed post with your profile or community following.
Benefits of Using Clapper APK
This application gives you access to three life-changing features – Live, Video, and Chat. With these unique tools, you will get the recognition your ideas deserve. No more silence from those who matter most in your life! To explore further how this app can help improve your personal relationships and career prospects, read on:
Are you seeking an effortless and convenient method to express your opinions? Clapper APK makes it effortless for you to speak up about any issue or opinion. You can easily post audio messages on the app, which will be heard by other users in the community.
Additionally, you can connect/follow with like-minded individuals. This way, you can also hear their thoughts and join in informed conversations.
Even better, the app features a clapback feature, allowing members to easily respond and show support for each other's posts. You'll see both supportive comments & opposing opinions, which further adds to the debate and enriches the conversations.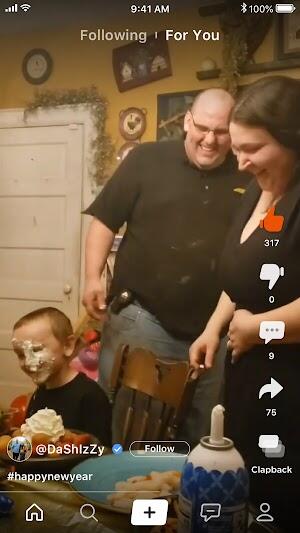 With Clapper APK, you can showcase your true self without any worries or anxieties. Showcase your ideas and beliefs in a visually captivating way that will leave an everlasting impression on those who view it!
The app's exclusive algorithm allows you to curate content and guarantee that your posts are seen by the right people. If, for instance, you create posts specific to a particular area or subject matter, this algorithm will ensure they appear in the related feeds.
Moreover, you can take advantage of the many ways to express yourself and your views, like streaming live, making videos, or sharing content. You can also join discussions by exploring posts made by other people and leaving comments on them with your point of view.
Clapper APK has a monetization feature, allowing you to earn money while expressing yourself. All you'll have to do is post quality content and participate in conversations. You can also monetize your posts with ads, partner networks, and sponsored campaigns.
The app will reward you for the engagement on your posts, allowing you to generate a steady income stream. Plus, it offers a variety of incentive programs, such as points and tokens.
What Can You Do with Clapper APK? Step-By-Step User Guide
Post a Short Video. The app allows you to post short videos (up to 3 minutes). When you finish recording, effortlessly transform your content into something extraordinary with in-game editing tools. Add captions to make it even more fun, trim video clips for a quicker pace, and include music and other special effects.
Solo Live. You can interact, dance, sing, talk, or perform stand-up comedy with your followers. This is one of the best features of Clapper APK, as it helps members build their brand & gain more followers.
Chat Rooms. You can join and create chat rooms on the app and have meaningful conversations with other users. This app also provides the unique ability to set up private conversations, enabling you to chat with any individual one-on-one.
Duet Live. You can join other members for duet live sessions, one of the most popular live-streaming activities on Clapper APK. With this feature, two users can appear side-by-side and collaborate to produce amazing content.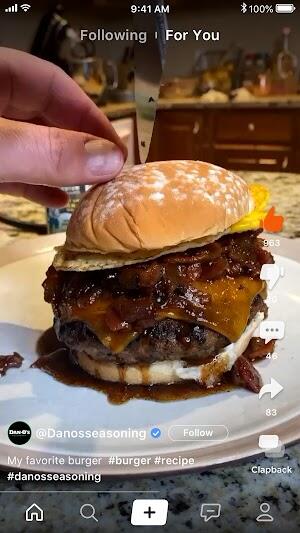 Radio. Now you can broadcast your voice with ease thanks to this audio-only feature! Create rooms capable of accommodating up to 2000 listeners and 20 speakers, making it perfect for podcasts, radio shows, as well as other types of audio content.
Group Live. You can create groups of super fans and engage with them in real-time. This helps you build a strong fan base and establishes your name as an influencer or content creator in the app.
Clapper Fam. This feature allows you to set up mini communities by providing monthly tiers, where members can join and gain access to exclusive content. This approach will provide you with a continuous influx of income through your devoted followers.
Search and follow. Need to find a particular user, hashtag, or post? At the bottom of your screen lies an efficient search icon that allows you to do just that.
Overall, there is so much you can do with Clapper APK. With its multitude of features, you can be seen, heard, and valued while expressing yourself in a safe and secure environment. Try it out today.
Other Unique Features of Clapper APK
See the Latest Trends. This application puts you in control, offering the power to stay ahead of the competition and constantly be on top of changing trends. You can easily find and follow popular topics in your area and collaborate with other users.
Create Clips & Icons. This feature allows you to create unique clips and icons for your posts. Moreover, you can tailor them to suit your tastes and preferences, which makes for a more engaging and stylish appearance.
Uncluttered UI. This application's sleek and intuitive UI makes it a breeze to locate the perfect quickly. Furthermore, its performance on smart devices (tablets & phones) allows you to access it anytime, anywhere.
Highly Intelligent Algorithm. The AI-powered algorithm guarantees you access to the most applicable content when necessary. Additionally, it weeds out all unwanted material and refreshes your feed regularly with up-to-date ideas.
Secure Platform. Clapper APK takes the security of its users seriously, storing all data in secure servers and applying encryption protocols to prevent any inadvertent loss or misuse of sensitive information.
Disadvantages of Clapper APK
While this application has exceptional features, some of its features are premium. You'll require in-game purchases to access certain features and content ($0.99 - $249.99 per item). As such, some users may not be able to afford the cost of these premium features.
System Requirements and Additional Information
If you want to make the most from this application, ensure your device runs on Android 5.0 or higher and has an internet connection. It weighs approximately 191MB, lightweight enough for guaranteed ease of installation, use, and convenience. You can be sure of its reliability and trustworthiness (no lags or device overheating).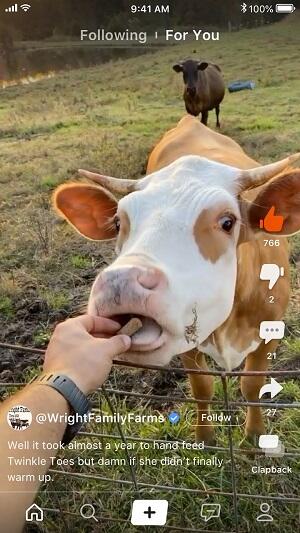 Finally, the app is rated 17+, and parental guidance is advised for users below that age. This is because users can share content that may not be suitable for minors. Nevertheless, the app is still a great way to find interesting content & find new connections.
Tips to Get the Most Out of Clapper APK
Ensure High-Quality Video/Audio. The algorithm used by Clapper APK favors high-quality videos and audio. We recommend you find a quiet place to record devoid of disturbances. Additionally, use high-quality equipment that produces clear audio and vibrant visuals.
Stay Consistent. Unwavering consistency with content creation will yield far better results. Post frequently and maintain your followers' interest by providing them with new material daily to establish a strong bond of trust.
Engage with Your Followers. Take the time to react to your followers' comments. It lets them know that their input is appreciated and valued. Moreover, this encourages more people to keep following you and even recommend your content.
Conclusion
Clapper APK MOD is a great platform to express yourself and join in meaningful conversations. With its unique features and benefits, it's no wonder this platform is gaining traction with newcomers and experienced users alike. Unleash the power of this tool today to skyrocket engagement, foster connections, and get ahead of the competition.