Download Car for Sale Simulator 2023 MOD APK latest version and build a car flipping business from scratch. You must utilize your trading skills to make good profits.
Information of Car For Sale Simulator 2023
| | |
| --- | --- |
| Name | Car For Sale Simulator 2023 |
| Updated | |
| Compatible with | Android 8.0+ |
| Last version | 1.2.2 |
| Size | 708.94 Mb |
| Category | Simulation |
| Developer | Westeight Studio |
| Price | Free |
| Google Play Link | |
| MOD | Unlimited money |
Buy a car for free
No ads
About Car For Sale Simulator 2023
Car for Sale Simulator 2023 is an immersive Android game that offers a unique perspective into the thrilling world of used car markets. It places you in the shoes of a car flipper, where your job will be to buy, refurbish, and sell cars for profit.
The game combines simple 3D graphics with an intuitive user interface to create a realistic virtual used car market. It provides players with a simulated environment to hone their negotiation skills, learn about the mechanics of car trading, and gain a deeper understanding of the auto industry.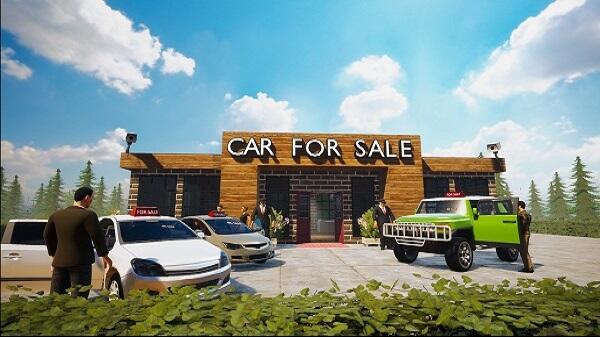 However, the price of the car will depend on its condition, features, & brand. As such, players must use the service center to repair existing cars and customize them with new parts. This guarantees better prices and higher profits.
Overall, the Car for Sale Simulator game is an ideal way to learn about the car market. Its simple mechanics, engaging graphics, and challenging market situations will make it appealing to players of all ages.
How to Play Car for Sale Simulator Game?
Imagine standing before the door of your new venture, pressing the interaction button, and witnessing the birth of your car trading empire. This is how simple it'll be to begin your car-flipping journey!
With the office now operational, salespeople start to trickle in, each armed with offers. They present various cars, each with its profit potential. As a shrewd car flipper, you must evaluate these offers, carefully weighing the potential risks and rewards.
However, the office isn't your only source of cars.
There lies an entire marketplace, brimming with a plethora of cars waiting to be bought. You should venture into the market and scrutinize the available options. If a car aligns with your needs and budget, secure the deal. If not, patience is key. Return to your office, rest, and await the arrival of new salespeople bearing new offers.
Ownership of cars comes with the responsibility of maintenance. Fortunately, there is a conveniently located service center, a place where you can repair and refuel your cars. The condition of a car significantly influences its price. Hence, ensuring your cars are in optimal condition is crucial to securing profitable deals.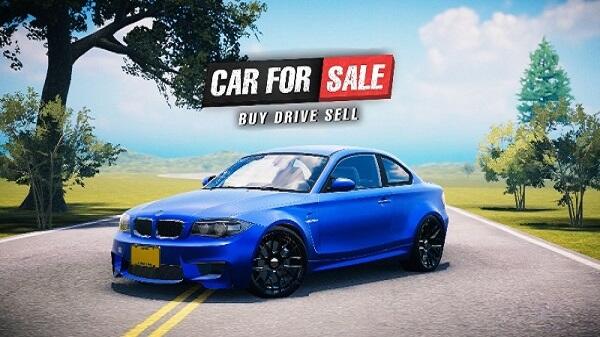 When ready to sell, park the car near your office, select Car List in the upper left corner of your screen, and set your desired selling price. With the price set, hit the green button, and the sale process begins. Always remember, the car market is dynamic, and the prices should be flexible. Adjust them as per the market conditions and buyer responses.
This is where the art of negotiation comes into play. You can initiate the negotiation process by clicking on the pencil icon next to the current price.
This way, your trading skills will be put to the test. With each successful negotiation, these skills improve. You can further enhance them using experience points, accessible via the skill panel on the upper left corner of your screen.
Overall, playing Car for Sale Simulator 2023 APK is an immersive journey into the world of car flipping. It demands strategic thinking, sharp negotiation skills, and keen business acumen. So, prepare yourself, step into the thrilling world of car trading, and may the best deals be yours.
Proven Techniques to Succeed in Car Flipping
Car for Sale Simulator 2023 APK sets you off on an adventurous journey into the world of used cars. As a car flipper, your primary task is to navigate through this bustling industry, buying and selling vehicles while negotiating deals with sellers. Each transaction you undertake offers a unique experience that helps you understand the dynamics of the used car market better.
Negotiation is at the heart of the Car for Sale Simulator 2023 APK. Your success in the game depends significantly on your negotiation skills.
As a car flipper, your goal is to buy vehicles at the lowest possible cost and sell them at higher prices. This requires convincing sellers to reduce their asking prices and buyers to increase their bids. Top-notch negotiation skills increase your chances of securing lucrative deals in the future.
Character Upgrades and Experience Points
As you continue to negotiate and trade, you earn experience points. These points can be used to purchase character upgrades, which enhance your abilities as a car flipper.
You can improve your negotiation skills or increase your knowledge about different car models and their market values. These upgrades add an element of progression to the game while keeping the gameplay engaging & exciting.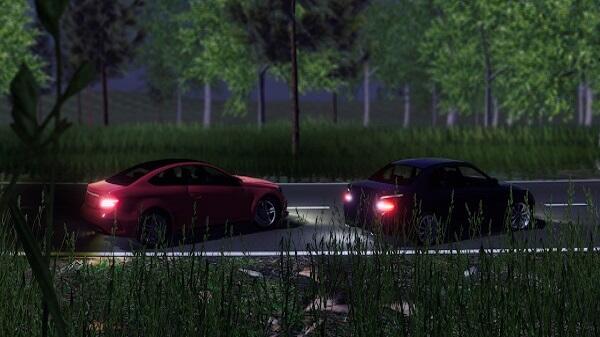 Office Transactions and Setting Prices
The game expands beyond the car market by introducing office transactions. At times, potential sellers will approach you at your office, offering their cars for sale.
In such situations, you have the upper hand as you can set your prices and conditions for the deal. This adds another layer of complexity to the game, requiring you to balance your drive for profit with maintaining positive customer relationships.
Apart from buying vehicles, you can also sell your cars. You can list them for sale in your office area, set your prices, and negotiate with prospective buyers. This part of the game allows you to exercise your sales skills and strategize how to present your cars attractively to maximize profits.
The Ultimate Goal: Amassing Wealth
The overarching goal of the Car for Sale Simulator 2023 APK is to accumulate wealth by selling as many cars as possible. The game encourages strategic thinking & careful planning since you must decide which cars to buy, when to sell them, & how much to ask for them. This aspect of the game tests your business acumen, decision-making abilities, and risk-taking propensity.
Other Outstanding Features of the Game
Immersive Game Environment. Car for Sale Simulator 2023 MOD APK download boasts a highly immersive environment, complete with realistic car sounds and behaviors. This attention to detail helps create an atmosphere that pulls you deep into the thrilling world of car flipping.
Simple Controls. The game features intuitive controls, allowing you to quickly master the tasks at hand. This makes it easy for even novices to start enjoying a satisfying car flipping experience hassle-free.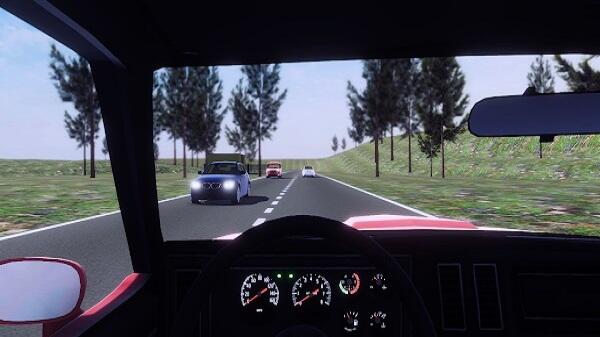 Lightweight Game. This game is approximately 151MB, which makes it easy to download & install on your device. This low footprint ensures that you can play the game even with limited resources or storage space.
A Fun & Rewarding Experience. Car for Sale Simulator 2023 MOD APK for Android offers a highly rewarding experience as you progress through the levels and become an expert car flipper.
Download Requirements and Additional Information
Car for Sale Simulator 2023 APK requires Android 8.0 or above to run on your device. You need an active internet connection to download the game & play it without any interruptions.
Additionally, the game does not require account creation/registration to play. You can just download the game and start playing right away.
Conclusion
Car for Sale Simulator 2023 MOD APK is a must-have game for all car enthusiasts. It offers an immersive car-flipping experience along with realistic sound effects and intuitive controls.
The lightweight design makes it easy to download & install, ensuring you can have fun without any hassles. Download the game now and experience a thrilling car-flipping journey.