Short and cool videos are the trend today. If you want to achieve the same thing, try Biugo now and edit videos easily with highlights, effects and templates now!
Without watermark
Remove watermark
There are numerous social media app that most of us use each day such as Instagram, TikTok and more. But even though these apps already offer filters and numerous camera capabilities, it's not bad to use a third-party app. Edit your videos now with Biugo so you can achieve stunning effects! Create fun and silly videos just by uploading your clips and using the templates. It's as simple as most social media apps you use already.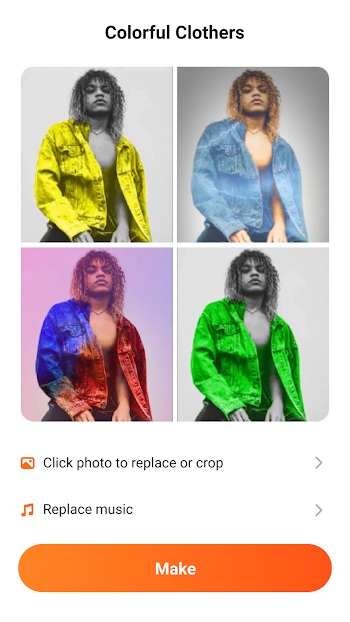 Do you want to gain followers in your social media accounts? Nowadays, it's important to create quality content regularly if you want to get noticed. With the help of this app, you can make anyone stick around for your impressive videos! The app contains numerous filters and templates you can use for every video there is. Create trendy TikTok videos easily using the app!
Create Short Videos Effortlessly
Are you bored of the default templates and effects there are in social media apps? If so, we have the perfect solution for you which comes in the app called Biugo. Simply put, this is a video maker that contains numerous magic templates, stickers, filters and many more themes. It's got a variety of effects that you can apply to your videos to make them look good easily. This is the perfect app for people who want something unique and effortless.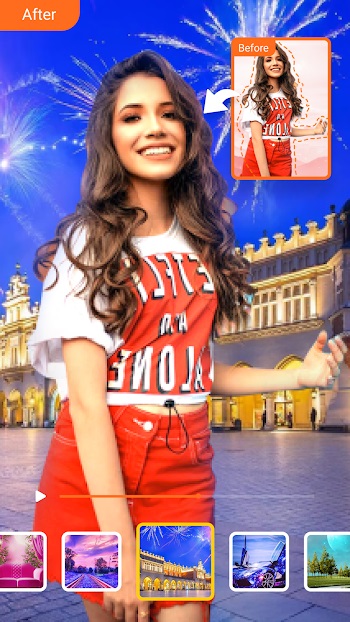 Take the Aging Shutter for instance, this feature lets you see what you look like when you get old! Similar to the Face App, this feature alone is a great feature to have. Aside from that, you can download the app for a lot of templates that are already pre-made for you. Create fun video collages with effects, achieve any themes that you want and go all out on editing. This app is capable of so many things including basic video editing tools.
Biugo Features
When you want to gain followers today, you'll need to create high-quality content on a daily basis. Take Biugo with you so you can easily achieve these!
The Master of Short Videos – We all know what TikTok is all about right now. But if you want to compete with other people here, you'll need a different approach altogether. Start by downloading Biugo so you can get features that people don't normally see. Here, there are numerous ready-to-use templates that don't need editing. You just need to select from various effects and create the photo or video that you've been dreaming of.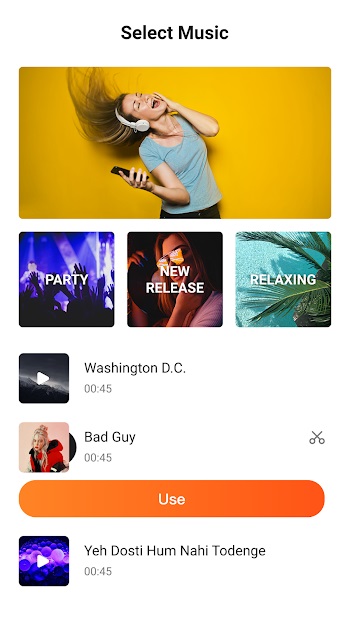 Aside from that, exporting is just as easy as importing. Get high quality photos and videos in this amazing app and add music. Share your wonderful creations in WhatsApp, Facebook, TikTok and Instagram direct from the app. Biugo is the master of short videos and photos right now.
Numerous templates – What separates this app from others is that it allows you to edit photos and videos easily. It has various cool templates for you to use. Take the color filter for instance, you can change the color of your shirt with this. Or if you want, you can make a great collage using different frames available in the app and add music. This app is a capable of a lot of powerful and cool filters you can use to create stunning content. Not only that but these templates are exclusive in the app so that you can brag about it to your friends.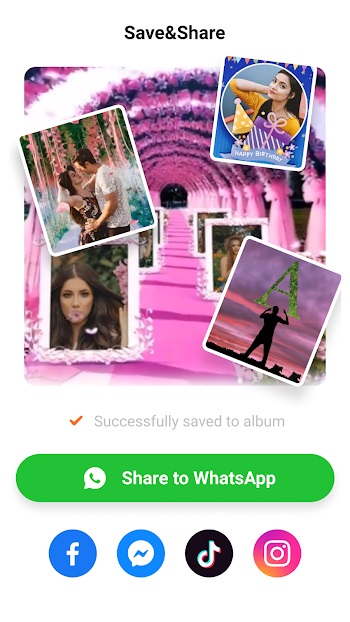 Aging Shutter – This unique camera filter from Biugo allows anyone to instantly look like their old self. Make fun of yourself and see what you would look like years from now! Upload your selfie and share it with friends or with your followers to start a discussion. The app has an incredibly powerful AI that lets you use this feature whenever you want. Share this magical tool with friends and see what they would look like as old people.
Effortless to use – It's surprising that an app of this caliber is as easy to use as most apps! Yes, you just need to install it, upload your photo/video and start browsing the extensive list of templates. You don't even need to go through an elaborate account registration or a long process of setting up your app.
Doesn't cost anything – Biugo is free to use but it has a premium version. However, the premium features are already good enough for anyone looking for an app to create high-quality content.
Download Biugo Mod APK – Without watermark
Dazzle your friends when you show them your inspiring creations using Biugo! Download the latest version to get all the features for free.