Download ASMR Simulator Dream of Life Mod APK Unlimited money Latest version for a beauty-themed cathartic gameplay that'll rejuvenate your life. It's easy to play & follow activities.
Information of ASMR Simulator Dream of Life
| | |
| --- | --- |
| Name | ASMR Simulator Dream of Life |
| Updated | |
| Compatible with | Android 5.1+ |
| Last version | 1.2.9 |
| Size | 223.55 Mb |
| Category | Simulation |
| Developer | Game In Life |
| Price | Free |
| Google Play Link | |
| MOD | Unlimited money |
About ASMR Simulator Dream of Life
Ever heard of ASMR? It stands for Autonomous Sensory Meridian Response, a popular phenomenon that's used to help relax and de-stress. Recently, ASMR has been increasingly used in video games & its acceptability is heart-warming.
ASMR Simulator Dream of Life is one of the most popular ASMR-based games. This beauty-themed game offers a plethora of activities designed to relax & reinvigorate your life. For example, you can dress your character or beautify her with makeup.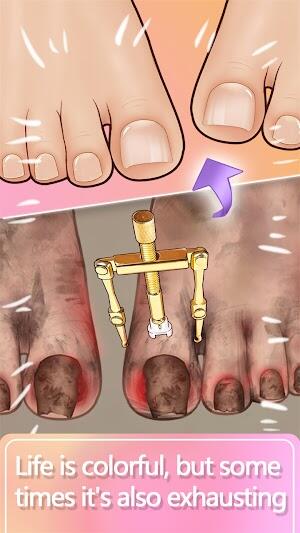 Besides, the game features several calming tunes & sound effects that help you get into a relaxed state of mind. This way, you get the best of both worlds - beauty & relaxation. Download it and start your journey to self-care.
ASMR Simulator Dream of Life APK - Background
This game was developed by Game in Life, a leading beauty & wellness app developer with other exceptional titles, including Dream House Design Tile Match, Number Match, and Yummy House Cooking Story. ASMR Simulator Dream of Life follows the life of Lisa and several other protagonists.
You must take optimum care of in-game characters to get the best gameplay experience. For example, you can give warmth to a stray dog, giving it much-needed love & care. Such activities will warm your heart, enabling you to forget your worries & relax.
As such, this game was created with warmth and love. It will help you stay rooted in your life while maintaining a sense of calm. Download the MOD APK now and enjoy this amazing game.
Super Relaxing Gameplay
This is a multi-scenario game where you will undertake tasks like cleaning pets, applying makeup, and interacting with animals. It's no surprise that it's becoming increasingly popular with its calming effects.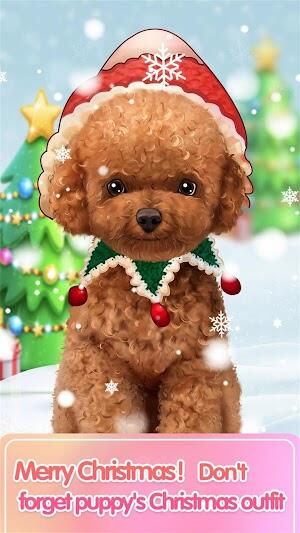 Every activity is well thought out and easy to handle, requiring minimal effort from you. As such, your brain gets a much-needed break from technology and mundane tasks. Its beauty-themed graphics and detailed sound effects ensure an unrivaled experience.
If you're looking for a proven way to get away from the hustle & bustle of life, ASMR Simulator Dream of Life is your go-to. It will save you the cost of a massage & provide a much-needed breath of fresh air in the comfort of your home.
Exceptional Features of ASMR Simulator Dream of Life APK
Help Linda Out. After a busy night out, Linda needs your help to relax. She needs a cleansing & a well-thought-out skincare routine. Give her a spa treatment & make her beautiful again. Are you up to the task? Can you remove old makeup and revamp her look?
Dress Your Character. Can you turn your character into a model? Dress her up in the latest fashion & ensure she looks perfect for an upcoming event. Show off your styling skills as you select dresses & accessories.
Beautify Your Pet. It's time to treat your pet! Give it a warm bath, trim its fur, and ensure it looks beautiful. Don't forget to feed & play with the animals in this game - they'll be sure to show their appreciation! You can customize event-themed garments for your pet, including Christmas, Halloween, and other seasonal favorites.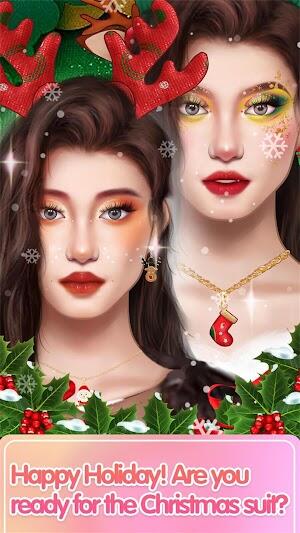 Interactive Gameplay. This extensive game features interactive sessions with animals & other characters to keep you engaged. It will help maintain your focus while allowing you to relax at the same time.
Clean Up Your House. This game also features a house-cleaning feature. You can clean up your carpet, sort out the mess, and decorate the house. With this feature, you can have a clean & beautiful home while giving yourself a mental break.
Integrates Beautiful Tunes. This game's primary goal is not to burden you with tasks. Instead, it focuses on relaxation. To this end, it integrates several calming tunes & sound effects to help you get into deep relaxation.
High-Quality Graphics. You will be mesmerized by the game's HD graphics. Every scene is lovingly detailed & seamlessly crafted to provide you with an immersive experience. As such, you will feel like you are in a magical world full of refreshing surprises.
Simple Controls. You will take great pleasure in its simple controls & intuitive user interface. It's easy to learn & manage, making it ideal for all types of users. You will never have to wonder how to do something - the game will guide you throughout.
System Requirements & Additional Information
This game weighs approximately 147MB & requires Android 5.1 or higher. Within a few months of its release, the game had received over a million downloads. This popularity is a testament to its excellent design & soothing effect.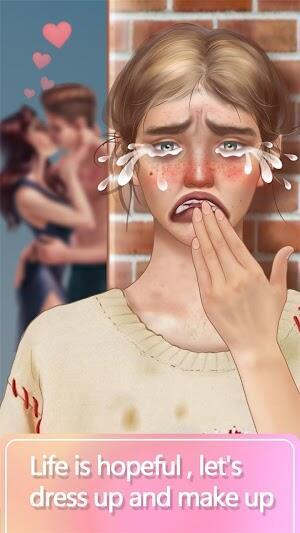 Besides, the game is optimized for modern devices, including tablets. This way, you can expect lag-free gameplay & smooth visuals.
However, the game has a few ads that can be removed through an in-app purchase. This will ensure you have a distraction-free gaming experience.
If looking for something to take your mind off the daily grind, ASMR Simulator Dream of Life is a perfect choice. It's time to relax & embark on this dream journey. Download it now.
Tested & Proven Tips for Playing ASMR Simulator Dream of Life
Get into The Zone. Find a comfortable spot & put on your headphones. Focus on the game's calming tunes & let yourself go.
Follow The Tasks. Be sure to stay focused & complete each task. This will help you progress further and reward you with achievements.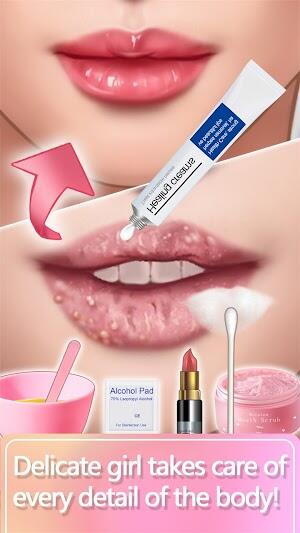 Go Slow. Take your time to complete the tasks & don't rush. Enjoy every moment of it & try not to be too hard on yourself if you make mistakes.
Make Use of Free Items. Keep an eye out for collectible items that can give you a boost in the game.
Have Fun. This game is all about relaxation & de-stressing. Don't forget to enjoy every moment of it.
ASMR Simulator Dream of Life MOD APK Download
If you want to enjoy this game hassle-free, download ASMR Simulator Dream of Life APK for Android. This modified version will provide you with the following benefits:
Enjoy Uninterrupted Playtime. The MOD gives you access to an ad-free gaming experience. You can play the entire game without worrying about advertisements.
ASMR Simulator Dream of Life MOD APK Unlimited Money. This version also provides you with unlimited resources. This way, you can buy all the items & resources without worrying about spending real cash.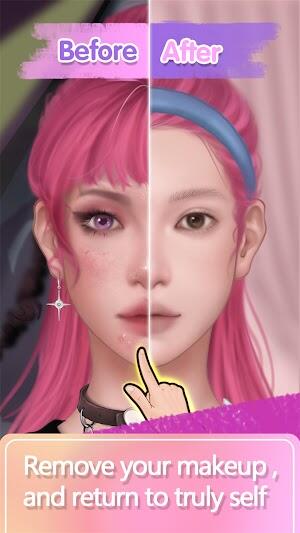 All Activities Are Unlocked. This version gives immediate access to all activities in the game. You don't have to gradually unlock them as you progress. This ensures you don't miss out on any of the fun stuff.
Conclusion
ASMR Simulator Dream of Life is one of the best de-stressing games. It's easy to learn & master, and the simple controls make it perfect for all users. Additionally, its diverse gaming activities & calming tunes ensure you have an undeniably good time.
You can also download its MOD version for an uninterrupted experience. This modified version will give you access to unlimited resources and ad-free gaming. Download it now & embark on a phenomenal journey.