Download ADV Player MOD APK multi format latest version and watch videos hassle-free. It offers videos in different genres of music and in formats such as MP4, 4K, MKV, and 2K.
Information of ADV Player
| | |
| --- | --- |
| Name | ADV Player |
| Updated | |
| Compatible with | Android 4.2+ |
| Last version | 1.1.0.12 |
| Size | 23.80 Mb |
| Category | Video players & editors |
| Developer | MaxLabs Studio |
| Price | Free |
| Google Play Link | |
| MOD | Pro unlocked |
ADV Player is a video player & editor offered by MaxLab Studios. It has intuitive controls and an easy-to-use interface to ensure that you have all the time to enjoy your music.
Additionally, this application offers videos in different formats. This diversity is crucial as it ensures that everyone gets to enjoy what they love.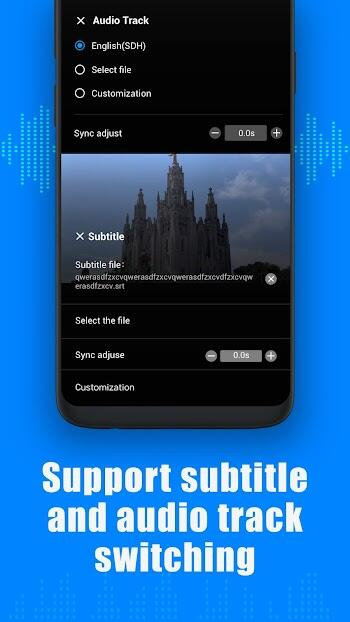 It run with any phone with Android 4.2 and up. If you love watching videos and listening to music, you should download ADV Player for Android today!
Outstanding Features of ADV Player
ADV Player has several features that set it apart from its competition. Some of its special features include:
Online Video Play.ADV Player allows you to enjoy your favorite music online. It also lets you download songs and videos from the internet. You can use it on your tablet or smartphone and watch videos in HD quality.
Powerful Sound Systems.3D Audio, 5.1 Reverb, and more! ADV Player has several sound systems to ensure that you have a superb experience while watching videos.
It Supports Different Video Formats.The diversity in video formats means that everyone can enjoy the videos they love the most. ADV Player also has an Editor to cut down extended parts of your favorite music or cut them altogether. Some of the formats available in the app include MKV, 4K, 2K, and MP4.
No In-App Purchases.There are no in-app purchases involved with this application. You can use it without having to worry about further costs.
Gesture Control.Adjust volume and brightness using this amazing feature. You can also use it to go back and forth through the videos you are watching. This eases the controls and guarantees optimum enjoyment.
Speed Control.This app allows you to customize your playback speed. As such, you can enjoy listening to the songs you love at your preferred pace. Even when you want to learn the song's lyrics, you'll have all the time you need.
Comes with Subtitles. This game offers subtitles in different languages. This ensures that everyone can understand the videos they play.
It Supports Multiple Languages.You don't need to worry about language barriers when you use ADV Player on your Android device or iOS phone. Just pick a language and go!
Besides these major features, ADV player offers you the ability to create a playlist from scratch. You can add videos in different formats to have an unforgettable music experience.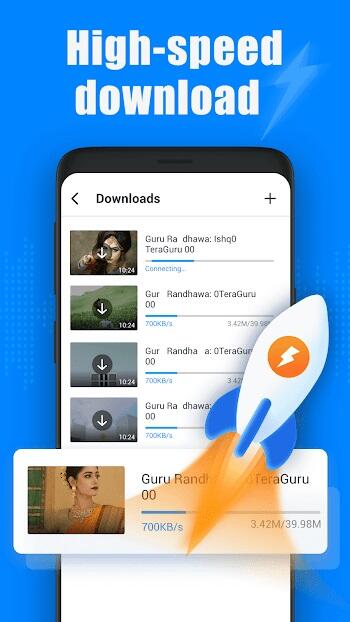 Additionally, the app guarantees anti-virus protection even when downloading your videos. Even when using its auto-play option, you can be sure that your device will be safe.
ADV Player is a free video player with amazing features to ensure that you have a great time enjoying your videos and listening to music. You can download it for free from the Google Play Store. However, the game contains skippable adverts.
Awesome Graphics and Design
ADV Player has a simplistic design. The interface is intuitive and easy to use so you can navigate the app without any trouble. You'll love how it takes little storage yet still offers an amazing experience.
Its controls are super responsive, and its design eases your use of the app. You'll also enjoy its simplicity as you have all the time to focus on your videos.
You don't need any special skills or training to use ADV Player for Android devices. As such, you can improve your music experience without requiring technical know-how. It also boasts of an amazing interface that ensures you have a good time playing your videos.
How to Download and Use ADV Player
You can use ADV Player on your Android device, smartphone, or tablet. You'll love using this app considering that it's free to download and straightforward in its approach.
Follow the step-by-step guide below to get started with ADV Player: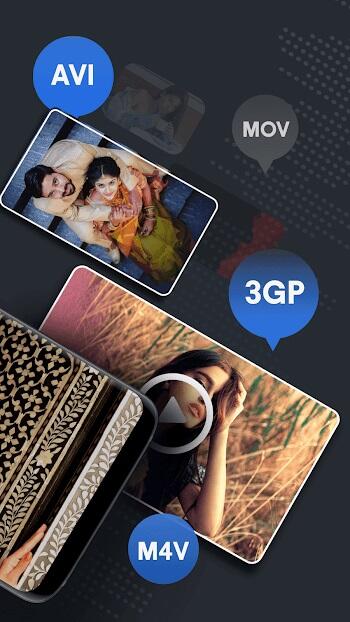 Go to Google Play Store Search for ADV Player Tap on INSTALL Tap on ACCEPT Wait for the download to finish
Open ADV Player Enjoy your videos
Yes! It is that simple to download and use the app. Access the app gallery and select your ideal videos and enjoy to the optimum.
ADV Player MOD APK Free Download
If you want to enjoy better video quality and have an overall more fulfilling watching experience, you should download ADV Player MOD APK for Android. Here are some of its unique features:
No Ads. The ADV Player MOD APK download doesn't contain any ads. Thus, you can enjoy your videos without disruptions.
No Time Limit. The ADV Player Pro MOD APK allows you to watch your favorite videos for as long as you want without having any time limit. You'll never have to worry about stopping the video because it has reached its expiration time or cut midway through since you are watching it on an outdated version.
Amazing Video Quality. The MOD version of ADV Player allows you to get HD videos without any time limit. As such, you can enjoy infinite HD viewing. It gives you the ability to set video quality according to your preference even when downloading your videos. This ensures that you always get an amazing experience no matter what device or network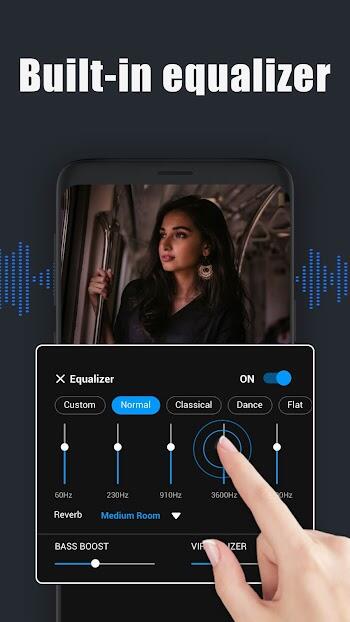 ADV Player MOD APK No Watermark. This modded version of the standard ADV Player app removes the watermark from your videos. It uses a secure algorithm that ensures that your videos are safe and sound when you're watching them on your device.
If you've always wanted a secure video player, you should consider downloading ADV Player MOD APK without a watermark. You can be sure of quality and diversity.
Conclusion
If you love watching videos, you should consider downloading the ADV Player APK for it allows you to play a variety of formats without any time limit.
With its unique characteristics, you'll have an unforgettable entertainment experience on your device.