Download Red Ball 4 Mod APK All balls unlocked Latest version and explore 75 levels of mind-blowing fun. You must prevent evil minions from squeezing the world into a square shape!
| | |
| --- | --- |
| Nama | Red Ball 4 |
| Diperbaharui | |
| Kompatibel dengan | Android 4.4+ |
| Versi terakhir | 1.4.21 |
| Ukuran | 53.23 Mb |
| Kategori | Arcade |
| Developer | FDG Entertainment GmbH & Co.KG |
| Harga | Gratis |
| Tautan Google Play | |
| MOD | All balls unlocked |
This game offers simple and easy-to-learn gameplay ideal for relaxing your mind. It features simple graphics, cute characters, and smooth controls. Despite its simplicity, Red Ball 4 is an addictive game that will keep you glued to your screen for hours.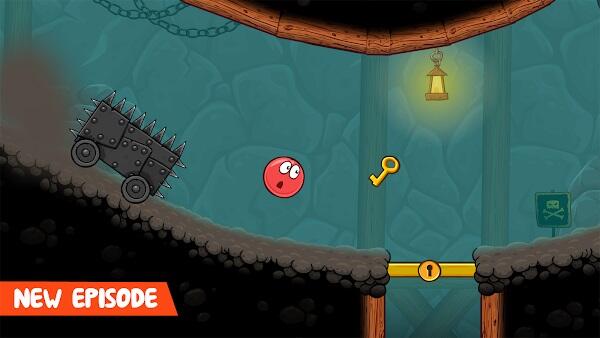 The game starts with a red ball rolling on a green field. You must help the ball reach the finish line by avoiding obstacles and collecting stars along the way. The levels become progressively more challenging, but you can use power-ups to ease your progress.
Red Ball 4 is an excellent game for all ages. It's perfect for taking a break from work or for spending some quality time with your kids. So download Red Ball 4 APK for Android now and save the world!
Simple yet Immersive Gameplay
This game does not require a lot of time to master. You will not face any complex controls or rules. The objective is simple – guide the red ball to the finish line while avoiding traps and collecting stars.
The game starts easy but quickly becomes challenging since the levels are designed to test your problem-solving skills. You must use your agility and quick reflexes to overcome obstacles.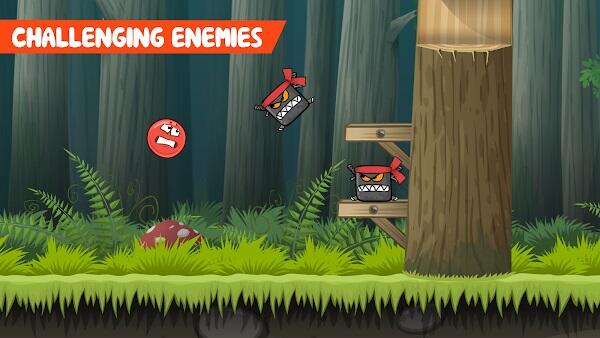 Despite its simplicity, the cute characters and vibrant graphics will put a smile on your face. And the smooth controls will make the gameplay even more enjoyable.
Roll, Jump, and Bounce
This game has realistic game physics. The red ball moves just like a real ball. It rolls down the slopes, jumps over obstacles, and bounces off walls.
You should use your timing and precision to guide the ball through each level. The controls are precise, so you can execute your moves perfectly.
There are 75 levels in total, and each one is more challenging than the last. Can you complete all the levels and save the world? Download the game to find out!
Tricky Traps and Monsters
The environment is full of traps and monsters. You must avoid spikes, lasers, and saws. And be careful not to fall into the pits!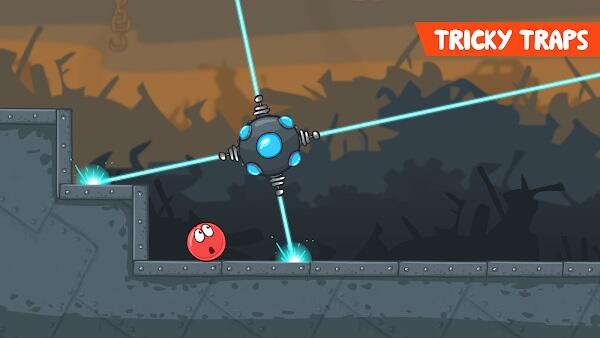 The monsters will try to stop you from completing your mission. But you can defeat them by jumping on their heads.
Use your agility and intelligence to overcome all the obstacles in your way. Can you reach the finish line in one piece?
Outstanding Features of the Game
Adventure-Filled Gameplay. This game takes you on an epic journey. You will visit different locations, each tailor-made to challenge your skills. It is up to study the environments and understand the physics to progress.
Unique Levels. While this game has 75+ levels, each one is unique. You will not get bored playing the same level over and over again. Every level presents new challenges and obstacles. Even better, the backgrounds change with every level, so you always have something new to look at.
Cute Characters and Vibrant Graphics. The characters are cute, and the graphics are colorful and pleasing to the eye. You will enjoy playing the game even more with these visuals.
Intense Boss Battles. You will face giant bosses at the end of some levels. These battles are very challenging and require quick reflexes and good timing. If you're not keen these monsters will cause some serious trouble.
Replay Value. The game is so addictive that you will want to play it repeatedly. Even if you complete all the levels, you can always go back and try to get a better score. There are also secret levels that you can unlock by collecting all the stars in a level.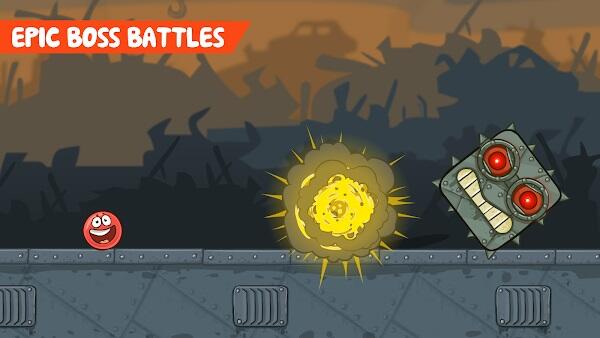 Cloud Support. If you have to stop playing in the middle of a level, don't worry! The game saves your progress automatically. You can continue from where you left on another device. This way, you can take your game with you wherever you go.
Exciting Physics Elements. The game's physics are very realistic. You will need to use your knowledge of gravity and momentum to complete some levels. This realism makes the game more engaging, challenging, and fun.
HID Controller Support. This game supports HID controllers. If you have a gaming controller, you can connect it to your device and play the game with physical buttons. This feature makes the game even more immersive and exciting.
Exciting Sound Track. The game has an adrenaline-pumping soundtrack that will keep you motivated throughout the game. The sound effects are also top-notch and add to the game's overall appeal.
Free to Play. This game is free to play. You can download it from the Google Play Store and start playing immediately. However, you can unlock some in-game items with real money ($1.99 per item). If you don't want to use this feature, you can disable it in the Settings menu.
Red Ball 4 MOD APK Download
The Red Ball MOD APK for Android is an intuitive MOD that lets you have more control over the gameplay. It has these features: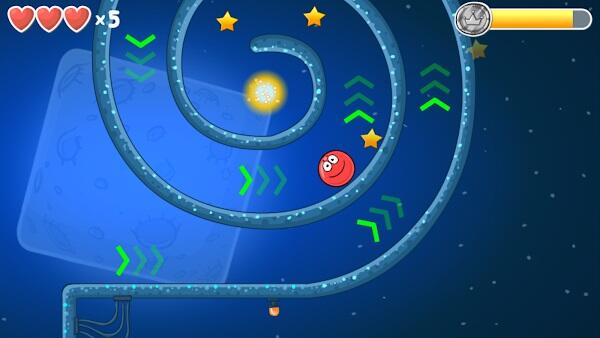 Red Ball 4 MOD APK All Balls Unlocked. This MOD gives you access to all the balls in the game. You can use any ball you want, and you don't have to collect stars to unlock them.
Red Ball 4 MOD APK Unlimited Lives. You can play the game for as long as you want without worrying about losing a life. The Red Ball 4 MOD APK unlimited health also gives you an extra life, ensuring you can continue playing even if you make a mistake.
Ads Removed. You will never have to see an ad again when you play the game with this MOD. You can focus on the game and have a more enjoyable experience.
Conclusion
The Red Ball 4 game is simple, intuitive, and fun. It is perfect for all ages and offers an immersive gameplay experience. With the Red Ball 4 MOD APK, you can have more fun. The MOD gives you access to all the balls and removes ads. Give it a try today!