Download Zombie Diary 2 Mod APK – Unlimited coins, diamonds – latest version – for Android and see how long you can survive in a zombie-infested land!
Information of Zombie Diary 2
| | |
| --- | --- |
| Name | Zombie Diary 2 |
| Updated | |
| Compatible with | Android 4.1+ |
| Last version | 1.2.5 |
| Size | 22.55 Mb |
| Category | Action |
| Developer | Mountain Lion |
| Price | Free |
| Google Play Link | |
| MOD | Unlimited coins, diamonds |
Zombie games have become popular in the last few years. This is thanks to popular mainstream media shows and movies that are capitalizing on the undead. And now, we got a bunch of shooter games that are also about shooting up zombies.
To add to the obsession of a post-apocalyptic world, Zombie Diary 2: Evolution APK comes along. An installment to a beloved game which has garnered a lot of fans worldwide. This game brings more weapons, characters and zombies to the table! Excited to shoot up some zombies? Read on!
Fun Gameplay
Like every zombie game, this one starts the same. The setting is in the future where zombies roam the land and are looking to recruit more people to their undead side. You are one of the only survivors left and you must equip yourself to fight and save humanity from the brink of extinction.
Aside from this simple plot, you can unlock many mysteries in this game which is a fun way to play the game. In this game, the zombies are everywhere! You play the game in a 2D setting where zombies appear left and right. It's a never-ending fight to the death with fast-paced action and adrenaline-pumping sequences. Basically, it's what every zombie shooter is.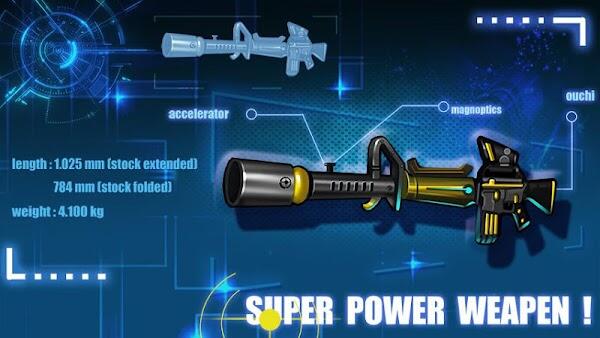 But this time, Mountain Lion adds missions and tasks to the game so as not to make it too redundant. There are defense missions, hostage rescue situations and many more to look forward to. After successfully completing each level, you'll be rewarded with money that you can use to upgrade your character and weapons. Overall, the game is a fun way to kill the time while killing zombies.
Features of Zombie Diary 2: Evolution
Simply knowing about the game isn't enough to appreciate the hard work that goes into making it. In order to grasp just how good this game is, we need to look at the features one-by-one. With that said, here are the features of Zombie Diary 2: Evolution:
11 mysterious maps – In any arcade shooting platforms, the locations are one of the most important aspects. It gives the game the last touch it needs in order to shine. And in this installment, there are 11 mysterious maps that are incredibly-designed to give you the complete post-apocalyptic experience. Even after shooting zombies all day long, you'll never get tired of looking at the designs of the locations.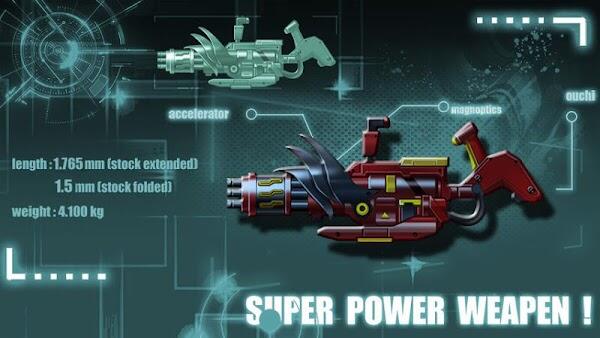 Different weapons and equipment – Aside from the locations, weapons are very important as well. These are the primary means of eradicating the zombies so they have to look good and function well. Thankfully, the developers didn't fail us as they included over 10 weapons in the game! They include rifles, pistols, snipers and even Mecha guns! Collect them all by buying them or you can use one by picking them on the field. Each weapon has their own strengths and weaknesses and unique traits. Aside from that, you can upgrade your weapons to deal more damage to zombies.
Cool Characters – The characters in this game are also uniquely designed and each have different shapes and sizes. They also have their own strengths and weaknesses so you need to take that into consideration when buying one. Increase your character's stats by ingesting medicine. This allows you to use characters according to their abilities and the types of missions.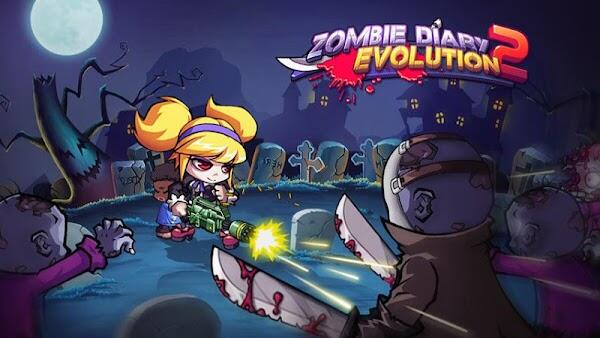 Impressive graphics and sounds – In this game, the graphics are also top-notch as they all fit the theme of a post-apocalyptic world with fun design. For the characters, they designed them to be midgets of some sort and the weapons are large for maximum pleasure. The zombies are terrifying as well and they all move realistically even though this isn't a 3D game. Overall, the colors are fun and poppy without being too gory. The background sounds and effects are all convincing as well making you experience an epic gaming experience.
Play against your friends – This game also allows you to play against your friends on Facebook so you don't have to enjoy the game all by yourself. Challenge them and see who can survive in a post-apocalyptic world full of zombies!
Tips for Playing Zombie Diary 2: Evolution
Zombie games are dime a dozen but not all of them are created equal. Some may be easy to play while some require you to at least have a strategy. Zombie Diary 2: Evolution belongs in the latter as you need to be careful about what characters you pick in each mission and the weapons you use. Here are some tips to help you out: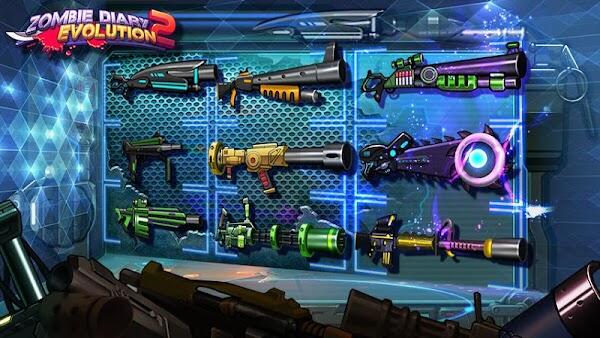 Understand the different types of zombies – Zombie Diary 2: Evolution features a wide variety of zombies to fight as well as powerful bosses. It's your job to know what each are capable of so you can prepare and time your attacks. This isn't just a shoot and hope for the best type of game as you need to calculate some things. But once you are familiar with the different types of zombies, things become easier.
Select the best characters for certain missions – There are missions you need to complete in this game in order to earn rewards. Simply going in on these missions without a plan is a huge mistake. For example, hostage rescue missions are best played with characters who have huge armor and HP levels so that you don't easily die and can rescue the hostages while taking damage. While escape missions are best played with characters who have exceptional speed so you can escape hordes of zombies without any problem.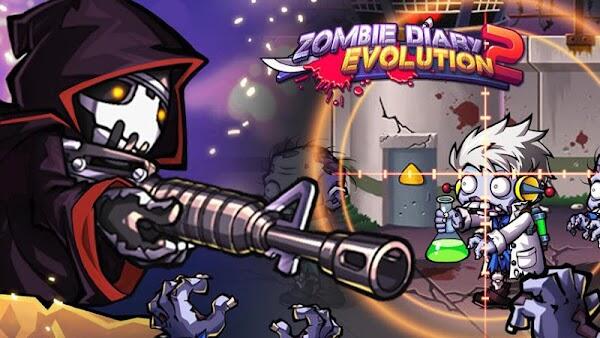 Upgrade your weapons – As you progress through the game, you'll find that you'll be facing tougher zombies each time. Upgrading your weapons is a good way to keep up with the hordes of zombies ready to eat you anytime.
Download Zombie Diary 2 Mod APK – Unlimited coins and diamonds
Don't want to wait a long time to upgrade weapons and unlock more? Download the unlimited money mod now and kill zombies like a boss!