Download World Bus Driving Simulator Mod APK Unlimited money Latest version and drive passengers to their destinations trouble-free. It has realistic driving physics & 3D graphics.
Information of World Bus Driving Simulator
| | |
| --- | --- |
| Name | World Bus Driving Simulator |
| Updated | |
| Compatible with | Android 5.0+ |
| Last version | 1,353 |
| Size | 54.96 Mb |
| Category | Simulation |
| Developer | Dynamic Games Ltda |
| Price | Free |
| Google Play Link | |
| MOD | Unlimited money |
About World Bus Driving Simulator
When it comes to public transportation, buses are the most widely used vehicles. They are also one of the hardest to drive because of their size and weight. They have massive weight rolls and can be difficult to maneuver.
Driving a bus in real life is not an easy task, but you can try your hand at it with World Bus Driving Simulator. This game puts you in the driver's seat of a bus and lets you experience what it's like to drive one.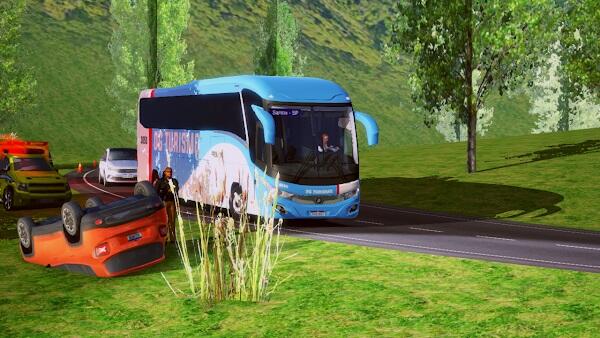 It features multiple buses that you can choose from. Each bus has different capacities, driving specs, and appearance. This allows you to try out different buses and choose the one you like the most.
Overall, you can expect a lot of diversity with this game. Thanks to the different routes, buses, and challenges, you will always have something new to try out. Even better, the game is compatible with most Android 5.0+ devices.
Choose Your Bus & Customize It
This game has several buses with diverse features. You must evaluate the pros and cons of each bus before making a decision. You should only select one that meets your needs and preferences.
After choosing your dream bus, it's time to pimp it out! You can add decals, paint jobs, and other customizations. This is optional, but it helps you create a unique bus that represents your personality.
Not only that, but you can also change the color of the interior. You have complete control over how your bus looks, both inside and out.
Start Driving!
Once you pick up the bus, you're ready to start driving. The controls are pretty straightforward to use. There's a gas pedal, brake, steering wheel, and gear shifter. You must use these controls to navigate the bus through traffic.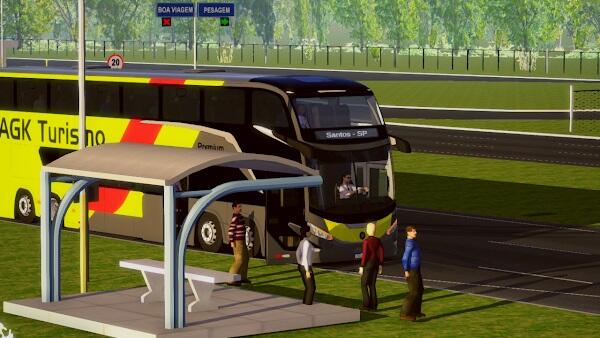 Remember, this is not a race. You must drive safely and reach your destination without any accidents. The game simulates real-life physics, and you must be careful when making turns. A slight mistake can cause the bus to tip over.
You will also come across different weather conditions, including rain, snow, and fog. Each weather condition affects the physics of the game. For example, it's harder to see in the fog, and you must drive slower.
Your primary goal is to reach the destination without any accidents. You will also earn rewards based on your driving performance. The better you drive, the more rewards you will earn. You can use these rewards to buy new buses with better power & gear ratio.
Automatic vs. Manual Driving
This game gives you the freedom to choose how you want to drive. You can either use automatic or manual driving. Each option has pros and disadvantages.
Automatic driving is recommended for beginners because it's easier to use. The game will automatically shift gears based on the speed of the bus. You only need to focus on steering and braking.
Manual driving is for experienced players who want more control over the bus. You must manually shift gears based on the speed of the bus. This can be tricky to master, but it's a fun challenge.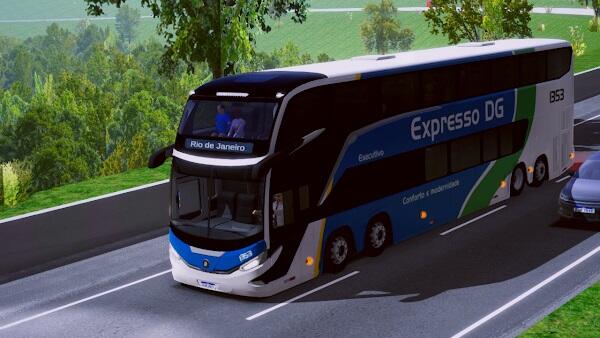 You can switch between automatic and manual driving anytime you want. There's no penalty for switching, so feel free to experiment with both options.
Realistic Change of Grip
If you've ever driven on snowy or wet roads, you know that the grip and vehicle handling change. The same goes for this game; the bus will handle differently based on the weather and road conditions.
You must be extra careful when driving in adverse conditions. The bus is more likely to skid and slide, so you must take it slow. The game does a great job of simulating real-life physics.
The same goes for terrains as you will come across different terrains, including dirt, grass, and gravel. Each terrain affects the grip of the bus. For example, it's harder to drive on gravel because the wheels can slip. You must be aware of these grip changes and adjust your driving accordingly.
A Large Open-World Map
This game brings out the best of real-world driving. It features a large open-world map with different landmarks. You can drive anywhere you want, and there's no time limit.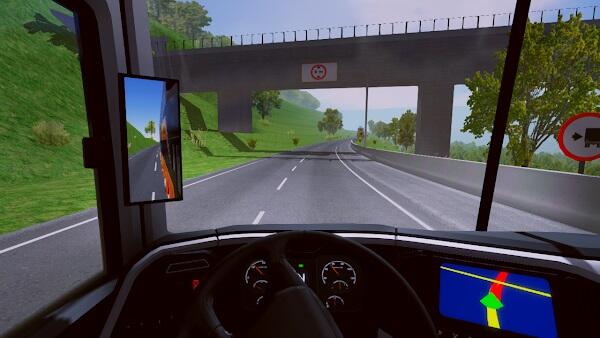 The graphics are well-rendered to give you a realistic driving experience. You can see the different buildings, trees, and other landmarks as you drive by. The lush landscapes are a sight to behold.
You can explore the map at your own pace and take in the scenery. The bridges, well-manicured lawns, asphalt roads, and other landmarks are all based on real-world locations. You will feel like you're driving in a real city.
Additionally, there are different districts to explore, and each one has its charm. You can drive through the bustling city center or take a peaceful drive in the countryside. It depends on where the road takes you.
Other Unique Features of the World Bus Driving Simulator Game
GPS on Dashboard. This game features a GPS on the dashboard, which is a helpful addition. The GPS will guide you to your destination without any problems. You can also see the map at all times, allowing you to explore the world without getting lost.
Adjust Driver's Position. You can adjust the driver's position to get a better view of the road. This is helpful when making turns or parallel parking.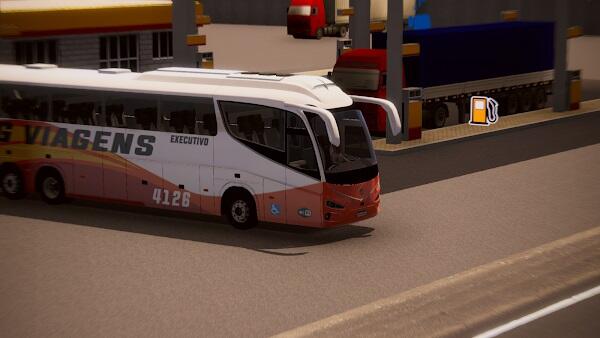 Realistic Day/Night Cycle. This game simulates a realistic day/night cycle. You will notice the difference in lighting as the sun moves across the sky. This is a small but nice touch that enhances the realism of the game.
A Near-Real Drivers Badge. The player can customize their badges to include their photos. There are also different background colors to choose from.
Interact with Realistic Game Elements. This game has gas stations, toll booths, tax offices, and other game elements that you would find in the real world. You can stop at a gas station to refuel your bus or go through a toll booth to pay the fee.
World Bus Driving Simulator MOD APK 2023
The World Bus Driving Simulator Mod APK allows you to interact with all the game's elements without paying anything. Here are its unique benefits:
World Bus Driving Simulator MOD APK Unlimited Money. This game MOD gives you an unlimited amount of in-game currency to spend. You can buy new buses, upgrades, and other items hassle-free.
World Bus Driving Simulator MOD APK Unlock All Trucks. The MOD unlocks all the game's trucks, allowing you to drive any vehicle from the start.
World Bus Driving Simulator MOD APK Max Level. Unlike the original game, the MOD lets you achieve the maximum level quickly. You can unlock all the features and items in no time.
World Bus Driving Simulator MOD APK All Unlocked New Version. This game MOD gives you access to the latest version of the game. It includes all the new features and updates. You can also get anything you need to progress in the game.
Easy-Peasy Installation. Once you get the World Driving Simulator MOD APK OBB files, all you need is extract them. After that, you can launch the game and start playing immediately.
No Ads. The World Bus Driving Simulator MOD APK All Trucks Unlocked doesn't have any advertisements. You can drive without distractions.
Conclusion
World Bus Driving Simulator gives you an unrivaled driving experience. It has excellent graphics, and a large open-world map to explore. With the World Bus Driving Simulator MOD APK All Bus Unlocked version, you will get unlimited money, unlock all trucks, and achieve the maximum level quickly.