Download Wing Fighter Mod APK Unlimited money and gems Latest version and fight against powerful bosses in intense combat games. It blends retro & vintage effects for a nostalgic experience.
Information of Wing Fighter
| | |
| --- | --- |
| Name | Wing Fighter |
| Updated | |
| Compatible with | Android 5.0+ |
| Last version | 1.7.570 |
| Size | 410.48 Mb |
| Category | Arcade |
| Developer | MINIGAME ENTERTAINMENT LIMITED |
| Price | Free |
| Google Play Link | |
| MOD | Unlimited money, gems |
Wing Fighter APK is a classic arcade shooting game with epic 3D graphics and an authentic '80s game feel. It challenges you to annihilate hordes of enemies and collect treasures while at it.
The game is well-rendered, and you'll appreciate the fine details in the graphics. This crispness is also evident in the gameplay. The controls are tight, and it's easy to get into the flow of things.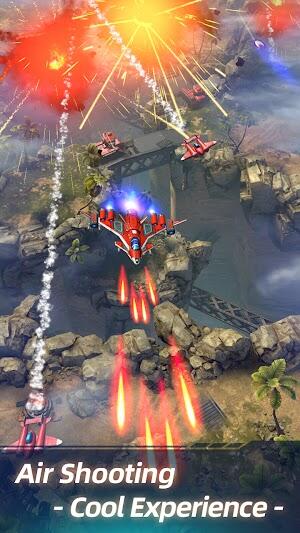 The gameplay is intense, and you'll need to be on your toes. There are several enemy types you'll encounter, each with its unique behaviors. You'll also come across bosses who will put your skills to the test.
Whatever the challenge, you can count on your Wing Fighter to see you through. It's a tough game, but it's also very rewarding. You'll feel a sense of accomplishment after exterminating the bosses.
Fight from the Air
In this game, you become an air force pilot who takes on enemies in the sky. The dogfights are thrilling, and the sense of speed is exhilarating.
You'll be dodging enemy fire and return with your volleys of missiles and bullets. The controls are simple yet effective. You have a joystick for movement and buttons for attacking.
Always remember you've been entrusted to defend your kingdom from aerial enemies determined to see it burn. The weight of this responsibility is great, but you mustn't falter.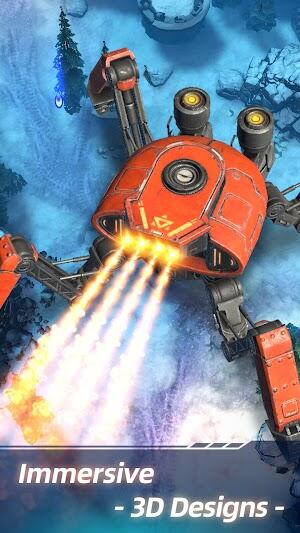 The skies will be stained with the blood of your enemies. Are you ready to take on this challenge? Then download Wing Fighter and enter the fray!
Highly Fast-Paced Gameplay
This game is all about reflexes. You need to be quick on the trigger and have a sharp aim if you want to survive. The enemies come at you fast and in large numbers.
You must avoid their attacks and return fire with precise accuracy. This is easier said than done, but it's also incredibly satisfying when you finally take the prize as the ultimate champion.
The game is also quite progressive. The higher you climb in the ranks, the tougher the opponents you'll face. As such, you can expect a new challenge, map, or even opponents for every level you unlock.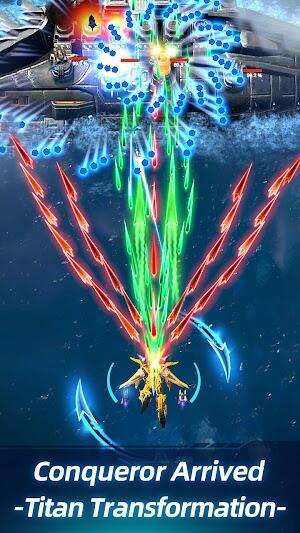 This diversity keeps the game fresh and prevents it from getting stale. You'll always have something new to look forward to every time you boot up Wing Fighter.
Hundreds of Weapons to Use
No matter what your playstyle is, there's a weapon in this game that will fit you perfectly. From standard firearms to powerful lasers and homing missiles, the choices are plenty. You will even have flying tanks with the ability to render maximum damage!
You can also upgrade your weapons to make them even more powerful. With the right loadouts, you can take on any enemy no matter how tough they are.
Choosing the right weapon for the job is half the battle. The other half is upgrading it to max level and ensuring you have enough ammo.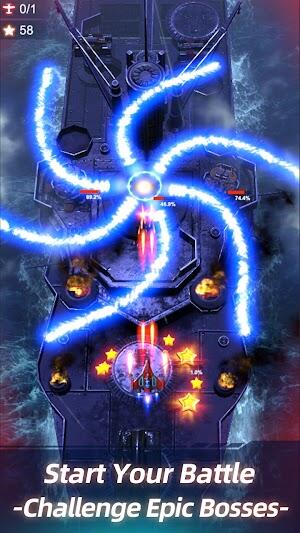 With a little experimentation, you'll find the perfect combination of weapons for your needs. Then you can go out there and show the enemies of your kingdom who the boss is!
Lots of Combat Buffs & Characters to Utilize
Your battles won't be easy, but you can give yourself a fighting chance with the right buffs. These come in the form of power-ups you can collect during your sorties.
Different characters will give you the much-needed edge in battle. Each character has a unique skill set that can be helpful in different situations.
You can also buff your characters by equipping them with the right gear. There are many items you can find, and each one will provide a different benefit.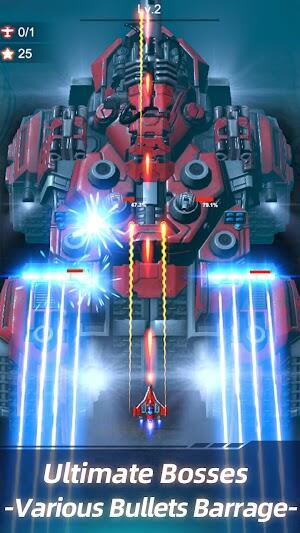 With the right buffs, you'll be nigh-invulnerable and capable of taking on anything the enemy throws at you. So make sure to stock up before heading into combat! Download the game and enter the fray now!
Other Wing Fighter APK Features
Many Bonuses & Skills to Unlock. This game has a lot of bonus features that you can trigger during gameplay. You can clone skills, activate the furious mode, and invoke a damage bonus. These will all help you survive the more difficult challenges.
Beautiful Art Graphics. The graphics are picturesque and gratifying to the eye. The explosions are also well-rendered and look amazing. You'll enjoy the game's aesthetic even if you're not a fan of pixel art.
Intense Sound Effects. Combat games are nothing without great sound effects. This game does not disappoint with its explosive noises and satisfying gunshots. It will immerse you in the heat of battle and make you feel like you're there.
Daily Missions to Complete. There are daily missions that you can complete to get valuable rewards. These will help you progress through the game faster and make your character stronger. So make sure to check the missions every day!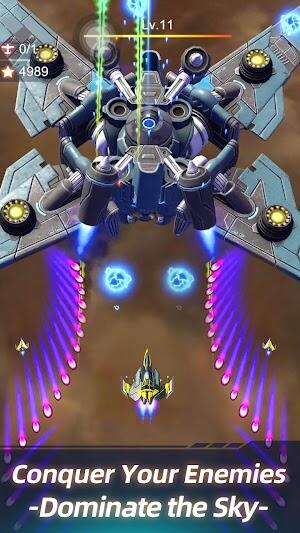 Endless Voyage Event. This special event will have you sailing through different islands while fending off hordes of enemies. It's a great way to earn experience and rewards. You can also get special items that can't be found anywhere else.
No Tutorial Is Required. The game is simple to learn, and there are no tutorials required. You can just pick it up and start playing without having to read a bunch of text.
Unique Talent System. This game combines Rogue like elements with a traditional talent system. You can choose different talents and other unique ways to increase your combat power permanently.
Select Difficulty. This game has difficulties ranging from normal to nightmare. You can choose the one that you're most comfortable with or the one that provides the biggest challenge.
Online Leaderboard. See how you stack up against other players from all over the world. Can you make it to the top? Unlock the best pilots to rise to the top and earn bragging rights and a sense of accomplishment.
Wing Fighter MOD APK Download
Wing Fighter MOD APK for Android has been edited to enable you to unlock all features without using in-app purchases. Here are its exceptional features: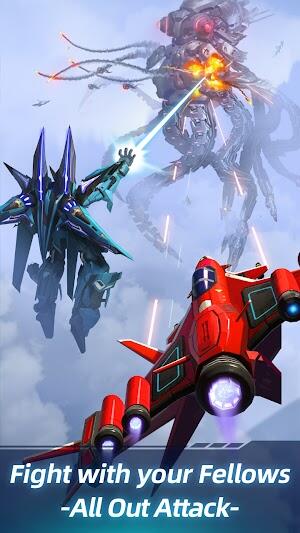 Wing Fighter MOD APK Unlimited Money and Gems. This game uses a currency system that can be used to buy different items. You can get unlimited money and gems by downloading the MOD APK file.
Unlock All Weapons. There are many weapons in this game but you can only use a few at the beginning. By downloading the MOD APK, you will have access to them from the start.
Unlock All Characters. The Wing Fighter MOD APK unlimited gold also unlocks all of the game's characters. You can use anyone you want and switch between them at will.
Conclusion
Wing Fighter is a great game with an immersive combat system and interesting characters. It's easy to learn and provides a great challenge. With the MOD APK, you can get unlimited money and gems to progress through the game faster. Download it now and enter the heat of battle!