Are you someone who loves TikTok and other fun things? Create silly photos now with Warp Slider as you warp people's head, scan them and more! Create now!
Information of Warp Slider
If you've been on TikTok, you'll notice that there's a trending filter that allows you to warp photos and videos. This filter is so simple yet such an interesting technology as it results in many interesting creations. If you've wanted to recreate the same, download Warp Slider now and play with numerous pics. Here, instead of real photos, you'll play with 3D versions of people and animals that you can warp. Have fun with numerous photos and upload them to your social media!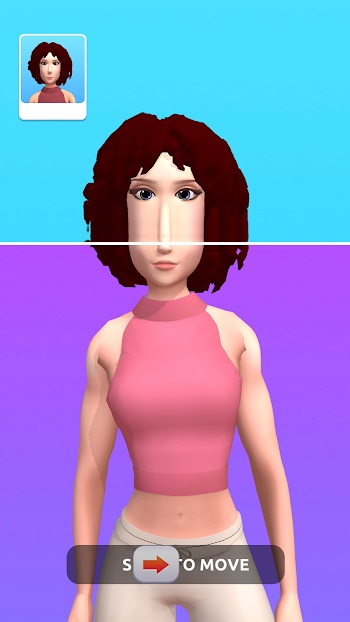 This game is so simple yet it can create some of the funniest and coolest effects on photos. Using it is simple, just download the app, select a photo and slide to move! You decide what effects you want to create and try to share it! Input filters, hashtags and many more now!
Create Funky Photo Effects
Isn't it fun to use the numerous effects and filters available on social media apps? Platforms such as Instagram and TikTok allows users to create various photos and videos easily thanks to numerous filters available in the app. Because of this, you can get some interesting photos that you can share with followers and the people around you. One particular filter that has taken the world by storm on TikTok is the viral one where you can warp yourself. Countless users have already used and created stunning videos using this filter!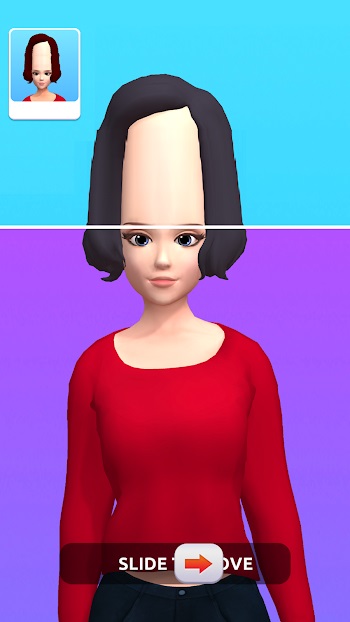 But if you're looking to use this filter on something such as a game, then you're in the right place. Warp Slider is game based off of that popular filter on TikTok! Here, you can select any photo such as a girl holding a phone, a dog, and many more poses! This game then lets you slide, move the fingers and more to achieve various effects. It's quite easy to do as there's a guide for you in the app.
Then, you can add filters and even hashtags to your creations and share it to the world. What are you waiting for, try creating various effects now!
Warp Slider Highlights
We all have a lot of fun taking photos and videos on social media. But if you want to play a game based solely on a funny filter, try Warp Slider now.
A Game Based on a Filter – If you're on TikTok, then you must be familiar with the filter that has gone viral. It's the one where you can warp yourself into different positions thereby creating strange effects. This filter is responsible for millions of videos on TikTok that are all creative and unique. Now, it's on a game called Warp Slider! This game replicates the same filter but uses 3D models in the app so you can have more fun.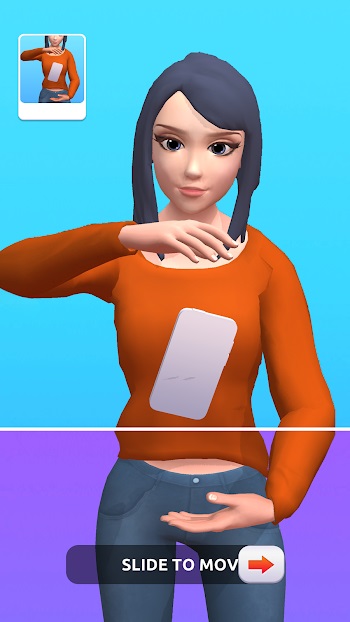 Try to replicate the photo that the app will let you see and see if you can do it perfectly. It might be hard the first time but once you understand the mechanics, this game becomes easy. There are multiple levels here that you can complete and you can also add filters to every photo you make!
Try to Complete Different Poses – In Warp Slider, you get to work with different models for each level. Each of them has different poses that you need to achieve. There's a girl that you need to make an elongated forehead of, then there's one where she's standing in front of a mirror. There's even a dog in this game where you will need to make his face longer. There are tons of poses that you can achieve which are all funny.
Easy to Use – If you've already used the filter on TikTok, then you'll already be familiar with how this works. If not, you just download the app, choose a picture or scan it, then try to slide to move as the app warps! You just need to follow the photo as a guide and then try to replicate it perfectly. Don't worry if you don't get it as there's no penalty for it! You just need to have a lot of fun taking strange and bizarre photos!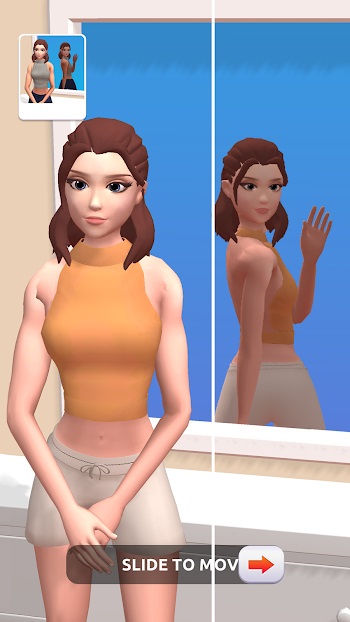 Fun Characters – Here, there are a lot of characters such as a woman, a guy and even a dog. Each of them has different poses which makes for a cool and funny effect that you will enjoy a lot. Try to complete them all today!
Add filters and hashtags – After every photo, you can add filters and even hashtags in here. There are many of them you can choose from in this game!
Download Warp Slider Mod APK – Latest version
Have fun with filters in this funny game called Warp Slider! Download the latest version and recreate the various poses.