Download Vola Sports Latest Version Free. Get unlimited access to the best in live sporting events without any distractions or interruptions, for free!
Information of Vola Sports
| | |
| --- | --- |
| Name | Vola Sports |
| Updated | |
| Compatible with | Android 5.0 + |
| Last version | 8.1.1 |
| Size | 8 MB |
| Category | Entertainment |
| Developer | Vola |
| Price | Free |
| MOD | No ads |
Mod Features:
Note: Web Base Ad Not Possible Remove Or Disable
We all know how important sports are to people all across the world. Without sports, we lose a huge portion of entertainment for many individuals. In fact, the world might even stop turning if there was no way to watch sports events. That being said, there should be a way to stream Live events for free, right? Well, that's exactly what the Vola Sports App is for.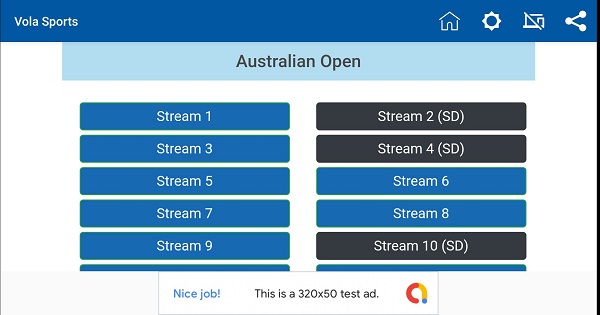 This application allows you to stream many different sporting events, Live on multiple devices. These sports can include, NBA games, Football (both American and international), Tennis, and many, many more!
Features of Vola Sports
Do you already have a Live streaming application? If so, you might wonder what makes this app so much different from what you already have. There are many reasons as to why you should add Vola Sports onto your various devices…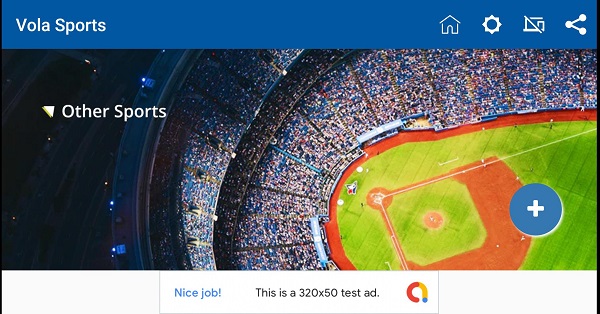 Countdown Clocks: First of all, the countdown clocks are an amazing features associated with the Vola Sports Live App. This way, you will immediately know whenever there is a sporting event coming up. How many times have you been anticipating a specific event, but completely forgot because of your busy schedule? Too many times…
And now, you won't ever miss out on these epic events ever again. You'll always have the times available for your games, one tap away.
Friendly user Interface: Next, the user interface is easy and simple to utilize for users of all ages and demographics. Vola Sports has been designed to allow for anyone to easily access any sporting events in just a few simple taps or clicks of their device. Therefore, nobody will ever have a problem when locating their preferred games, television broadcasts, and sports movies.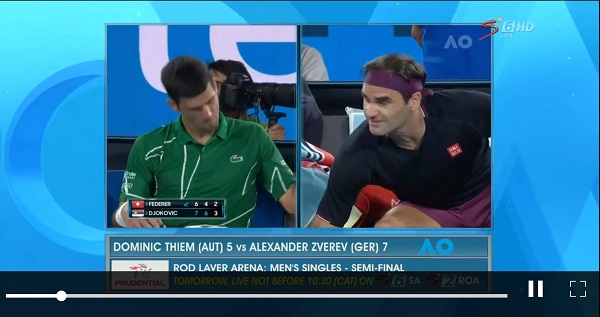 Highlights and More: In addition, you will also be able to view all of the highlights of past games and events. Not only this but here are full summaries of all of these matches available for anyone who missed out on the game. In the end, you'll feel as if you never missed a single second of the action.
Multiple Device Support: Finally, and this is the icing on the cake – Vola Sports Live Streaming is supported by multiple devise, including FireStick. So, regardless of where you want to access your sports broadcasts and highlights, there is always a time and place to make it happen. Either have a nice time streaming on your big screen television, or take your Live broadcasts on the go with your Android mobile device. No matter how you choose, as long as you have an internet connection, Vola Sports can be accessed on your device.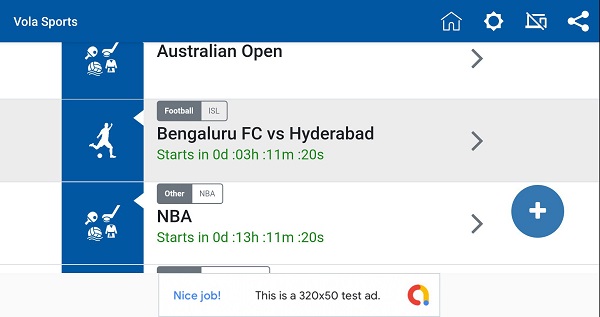 Next, we will explain how this can be done…
How to Download Vola Sports
Vola Sports isn't just available for one device. And, that's what makes this application such a great one. No matter the occasion, there is always a moment to be utilizing the Vola Sports App for Android.
Vola Sports for FireStick
First, we will explain how to download and access Vola Sports Live APK onto your Firestick device. With this, you'll be able to instantly Live stream all of the included sporting broadcasts, straight from your television screen.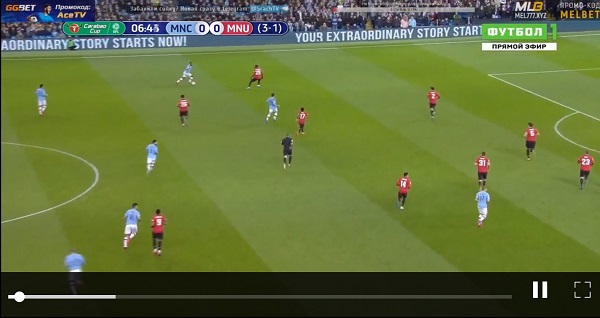 This way, you can have parties alongside your buddies at home during any major or minor events. Grab your popcorn, hotdogs, or any other snacks, invite all of your friends over, and maybe even open a few cold ones.
Are you ready to get started? Here is how to download Vola Sports on FireStick:
The first step will be to get the downloader app for your FireStick. This application will let you download a plethora of different useful tools, apps, and more onto your FireStick.
Once you have successfully downloaded and installed the Downloader onto your device, go ahead and search for the Vola Sports APK download. You can do this by searching this in your URL bar: bit.ly/appukturk. This should have you immediately begin the download process for the Sports App.
Afterwards, you will be able to search it on your list of apps. Add it to any place you want.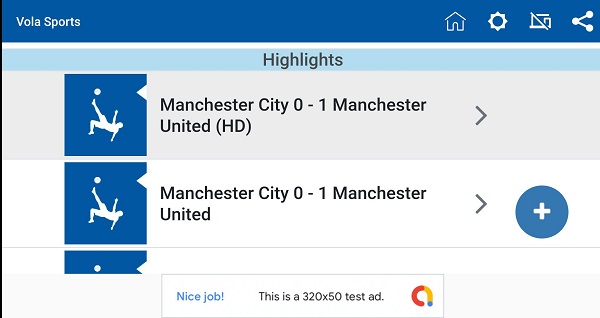 And now, you are ready to begin streaming on your big screen. Get all of your friends and family ready for all of the epic sporting events that are just waiting to be experienced.
Vola Sports for Android
Next, we will describe how you are able to install the Vola Sports APK download for your Android mobile device. This process isn't as complicated as one might think. In fact, this process can be done in just a few simple steps.
If you are ready, go ahead and whip out your Android mobile device. Now, you'll be able to follow along and then immediately begin streaming on your small screen…
First of all, you will need to locate the APK file to download. Once you have downloaded the Vola Sports APK onto your device, you are already half way done with the entire process.
Next you will need to allow Unknown Sources to make changes onto your Android device. You can do this via the Settings of your device. So, head over there, accordingly.
Once you have entered your Settings, go over to your Special Access or Access Settings, depending on the version of your device.
From this point, you'll simple need to find Unknown Sources and toggle this option on. This will allow any APK files or other foreign files on your device to be accessed and installed.
Now, you can open up the file that you've just downloaded and begin the installation process. Continue to accept any of the directory pop ups and begin installing the application.
Once this is done, you can open up the Vola Sports Live APK on your Android. And that's all there is to it! You're ready to begin streaming all of your favorite sporting events!