Do you want to create magical short posts? Do it now with Vido Lyrical! This app lets you use its wide selection of themes, effects and your own photos today!
Information of Vido Lyrical
| | |
| --- | --- |
| Name | Vido Lyrical |
| Updated | |
| Compatible with | Android 4.1+ |
| Last version | 1.0.35 |
| Size | 35.50 Mb |
| Category | Tools |
| Developer | Vido - Video Status Maker |
| Price | Free |
| Google Play Link | |
| MOD | Without watermark, Remove watermark |
Social media platforms have changed the way that we communicate and live our daily loves in a span of a decade. We no longer live like we used to back then when we would only use letters and telephones. Because of this, there are also new apps such as TikTok which requires users to create short videos. If you wanted to create an incredible status video, try Vido Lyrical today. This app does all the heavy lifting so you don't have to.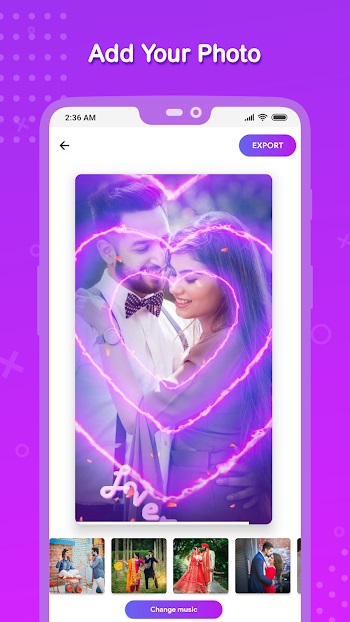 Published by Vido - Video Status Maker, this app is renowned for its wide range of uses. But it's mostly used to create magical photos that have background music. It's perfect for couples and those who want something new. Here, there are a lot of themes to use and you can upload your own photo to use!
Lyric Video Maker
Do you want to create your own lyric video? It might be hard to do even with editing apps as you still need a bit of know-how. However, there are apps out there that take out the heavy load on creating these. One such app is called Vido Lyrical and it has helped more than 10 million people achieve what they want. Simply put, this app lets anyone create short videos they can post anywhere.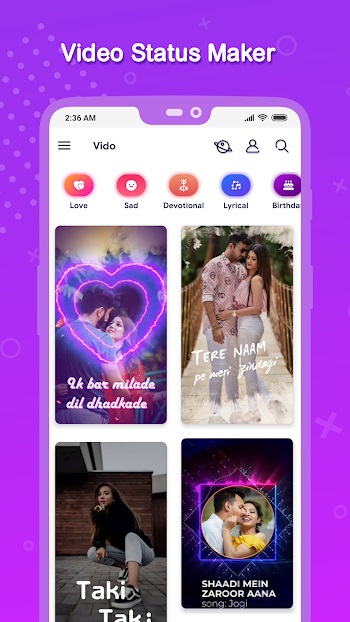 It lets you upload your own photo of your lover, yourself, your family or friends. Then, you can choose from a wide variety of themes organized into categories such as Magical, Particle, Beat, Female and more. Under these categories, there are so many available templates you can use to create your own. After that, you just hit "Create" and the app will work on its own. You can also change the music to your favorite one if you like!
Then, you can export it depending on the quality that you'd like. Or you can share it with your friends and followers on Facebook, TikTok or other social media channels.
Vido Lyrical Capabilities
Want to surprise your lover or friend with something new? Why not create a lyrical video with Vido Lyrical?
Status Video Maker – There are a thousand apps that you can download today. But if you're looking for one where you can create free lyrical trendy videos, you're in the best place. Vido Lyrical is a fresh app that lets anyone create short and compelling videos for their feed. Basically, this app lets you upload your photo and use any of the themes to create magical lyric videos. Anyone can do these videos with this app as it's so easy.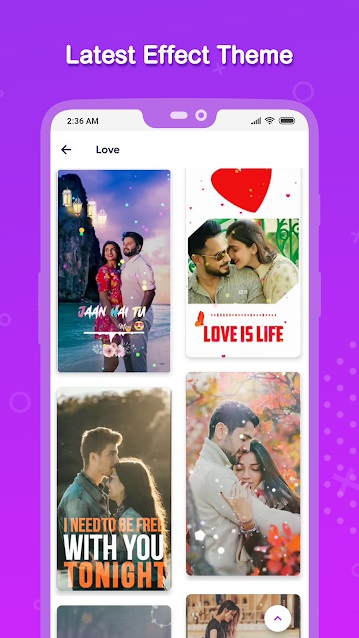 Vido Lyrical supports many available themes for anyone to use. They update this regularly so you can expect to use a lot of new ones. Furthermore, the app is so easy to use that even a kid can do it. This is the perfect app for couples, single people and anyone looking to create an engaging short video to use.
Lots of Categories – Vido Lyrical excels in creating short lyrical videos you can use for any purpose. Whether you upload it on your social media or save it on your phone, you are free to use it however you want. To achieve this, there are a lot of available categories that the app lets users use. There's Love, Sad, Devotional, Lyrical, Birthday, Female, Tamil, Telugu, India, Beat and many more. Under each category, there are dozens of available templates that can be used instantly!
Useable Templates – With each category in Vido Lyrical, you're able to browse an extensive collection of templates. Each of these were made with the highest quality possible to achieve certain effects. It's up to the users to choose which one suits his style the most. But everything here can be edited according to their preference. Essentially, the users will only be using the templates so as not to manually create these effects.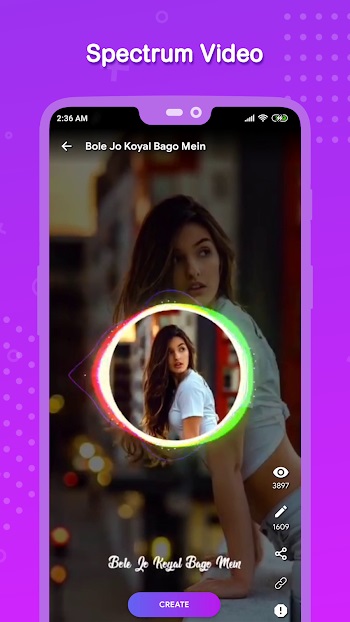 Effortless to Use – To make creating short videos more effortless, Vido Lyrical was created. This app is so easy to use that you don't even need a tutorial to do it. It's similar to TikTok in layout and usage so many people would instantly be familiar with it. You just need to upload your photo, select from the templates, change the music and export! No need for extra steps or anything complicated when creating videos.
Export Your Videos – This app also lets you export videos in SD and HD quality depending on your needs. But whatever quality you choose, the app ensures that the video is pristine.
Vido Lyrical Mod APK – Without watermark
Download Vido Lyrical now so you can unlock the app without watermarks. Enjoy creating short lyrical videos!