Download Tower Run MOD APK and start building the epic tower of humans, and make it run.This game will give you awesome unique gaming moments.
Do you love to try out new and exciting games? Do new launches drive you crazy? If yes, then here is a great game for you to try out. Download Tower Run for AndroidThe game is designed to deliver amazing gameplay, which features creating human turret, and making it run from a source to a destination point.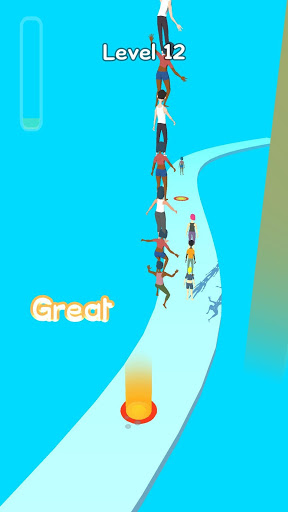 Each and every visual is created in average entry-point 3D graphics, which does not make use of many objects on the screen. Most part of the game is plain and simple, but still acceptable.Any mid-range to high-end mobile device is more than enough to run this game properly. Apart from that, there are no other special system requirements.
Gameplay based on populating human tower
This is level-based gameplay. Each level starts with a human, who runs from a source point to a destination point.
The objective is to add more humans over it, resulting in a tall tower. Don't let anyone fall, because that might cost you some coins.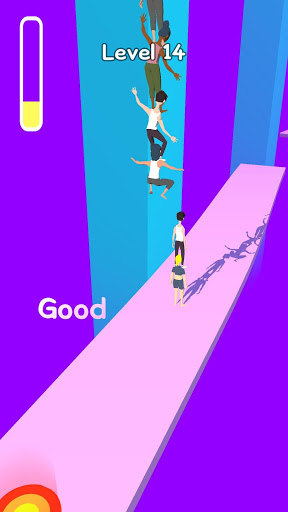 While running, make them collect coins and dodge the obstacles that occur in the path. Some hurdles might make you lose some of your men, but that's just a part of the game.
How to play?
Make sure to properly read this to know how to exactly play and master the game.
When the game starts, there will be some points on the track.

As soon as the human(s) reaches

those points, tap on the screen to make them jump.

If they succeed to jump accurately,

they'll

land on the humans standing just un-front.

Keep adding more people to form a chain.

Collect coins, and jump over the hurdles that come on your path.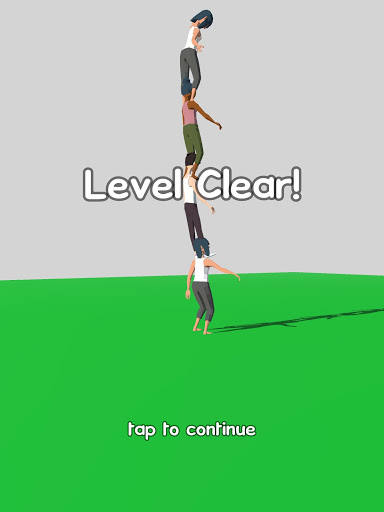 That's it. You're good to play.
Tips to master the game
Apart from simply playing, there are some tips, that can let you master the game easily.
The key to success is not losing any people. For this, accurate jump at the given points is necessary.

Simply failing and leaving

the game

won

'

t

work. Even if you

don't

get that perfect jump, keep trying, because that's the most challenging part here.

Never lose hope.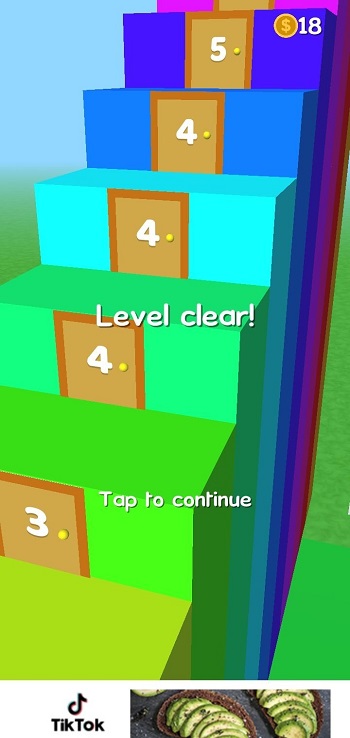 To

know if you got that correct hop or not, keep noticing the words, such as Good, Great, etc.

That'll

let you adjust your timings.
Extremely simple 3D graphics
Everything is designed in 3D format, but still, the game might not be appealing to all the users.The color tone is fair, somewhat bright, and is not prickly to the eyes. When talking about the animations, they're above average.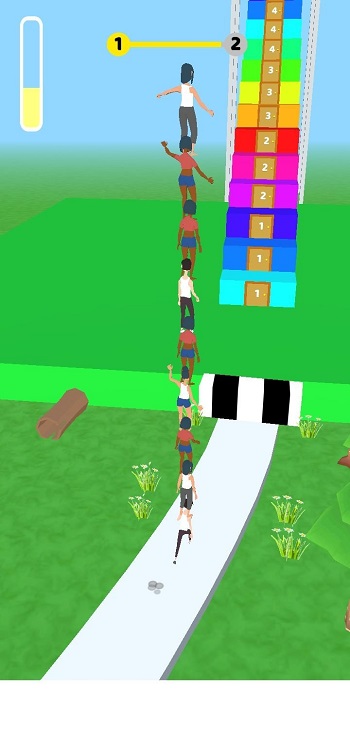 Most of the part in the game is plain and regular. This includes the background, running tracks, obstacles, etc., which are all simple 3D cuboids.
MOD APK Features
Tower Run MOD APK latest version gives:
Conclusion
Looking for a time-killer game? Give Tower Run MOD APK free download a shot. Download now!