Download Toffee TV APK latest version and enjoy high-quality Bangladeshi content. It offers numerous TV channels, web series, movies, music videos, and dramas.
| | |
| --- | --- |
| Name | Toffee TV |
| Updated | |
| Compatible with | Android 5.0+ |
| Last version | 6.1.0 |
| Size | 20.98 Mb |
| Category | Entertainment |
| Developer | Banglalink |
| Price | Free |
| Google Play Link | |
| MOD | No MOD |
Toffee APK is an entertainment app offered by Banglalink. It provides high-quality Bangladeshi content to its users. With it, you can watch numerous TV channels, web series, music videos, and dramas.
The app has a user-friendly interface that makes it easy to navigate and browse the content. You'll also have a powerful search feature that lets you quickly find anything you're looking for.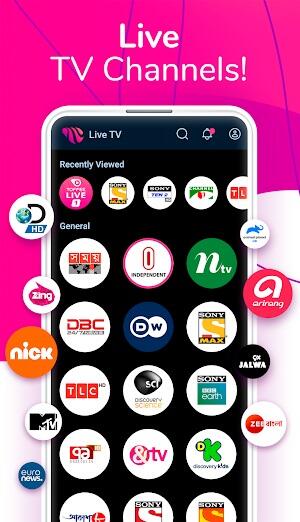 Additionally, the application is well-categorized and organized, allowing you to quickly find programs and channels based on the category or genre. And with the ability to use multiple video quality options, you can watch content whether you're on a low-bandwidth network or have a fast internet connection.
Overall, this application offers top-notch entertainment for Bangladeshi users. Download it to revolutionize your entertainment experience today!
Toffee TV APK - Background Story
It is no secret that Bangladeshi users are passionate about content, especially their local TV channels and shows. The country is a leader in the South Asian entertainment industry, producing a wide range of popular dramas, movies, web series, and music videos.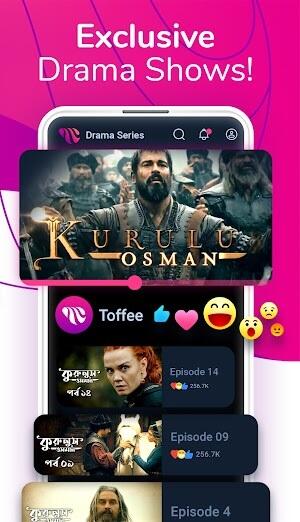 The content is so popular that there has always been a demand for an app that provides easy access to the content. And with Toffee APK for Android, this need is finally met!
Developed by Banglalink, a leading telecommunications provider in the country, the application offers fast and reliable access to high-quality local content. It consolidates all the entertainment you love into a single, easy-to-use application that you can access on your mobile device or computer.
Exceptional Features of Toffee TV APK
Upload Your Content & Earn Money. This application allows users to upload and share their content with the community. In addition, you can earn money by getting views from other members. This addition makes the app even more valuable, as it gives users a chance to connect directly with each other and experience entertainment in a way that was not possible before.
Simple Yet Powerful Search System. No matter what you're looking for, Toffee APK makes it easy to find. With a powerful search feature built into the app, you can quickly find and watch the videos, channels, or web series you're interested in.
HD Video Quality. Toffee APK download for smart TV offers high-definition content, allowing you to enjoy crystal-clear videos no matter where you watch them.
Buffer-Free Livestreams. Nothing is more frustrating than inconsistent video quality when you're trying to watch your favorite shows. With Toffee APK, you don't have to worry about annoying buffering or lag issues. The app uses highly reliable servers to ensure live streams are always smooth and seamless, so you can focus on what matters most – enjoying great content.
Toffee TV APK vs. Bongo APK - Comparison
The streaming & entertainment industry in Bangladesh features numerous apps that offer access to TV channels, movies, and other content. In this section, we compare Toffee APK with Bongo APK, another popular application in the space. We focus on the following:
An entertainment app should offer a wide range of content and genres, from sports to drama, news to entertainment. It should also allow interactive features like user-uploaded content and social media integration.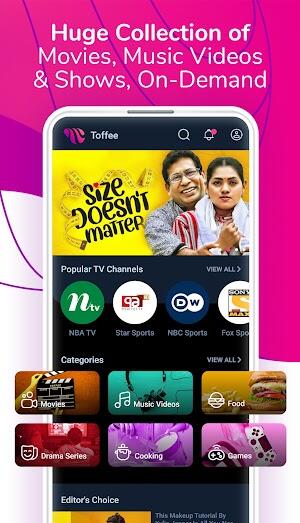 While both apps offer access to TV channels, blockbuster movies, songs, and comedy shows, Toffee APK is more versatile than Bongo APK. It gives users the option to upload and share their content, which Bongo does not support.
This addition makes Toffee APK an ideal choice for anyone with a versatile creator's platform. It will appeal to users who want to get creative and share their content with the community.
However, there is a chance of abuse where creators might post indecent content or overly commercialized content, which will break the professionalism of the app. Bongo APK is therefore a more appropriate choice for those who want to watch high-quality content in a safe, secure environment.
A high-quality streaming app should provide fast, reliable access to all its content. It should also have a strong infrastructure that can handle large amounts of data traffic effectively.
When it comes to speed and reliability, both Toffee APK and Bongo APK are comparable. They both use high-performance servers to ensure seamless streaming, and they also offer buffer-free viewing for all their content.
However, Bongo APK has an edge when it comes to stability. The app uses a proven infrastructure capable of supporting any amount of data traffic. This makes it ideal for users who want a consistent viewing experience and don't want to worry about unexpected glitches or slowdowns.
This is not to say that Toffee APK is unreliable, however. The app still has the potential to reach Bongo's level of stability once its infrastructure matures over time.
Ease of Use and User Experience
A high-quality entertainment app should be easy to navigate and use, without complicated features or functions. It should also provide a smooth, seamless user experience with minimal glitches or interruptions.
When it comes to ease of use and user experience, both Toffee APK and Bongo APK offer simple interfaces that are easy to navigate. They also offer fast load times, smooth streaming, and minimal interruptions.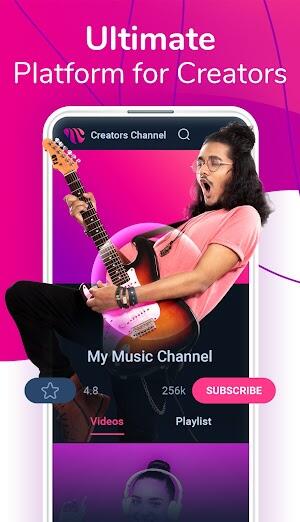 They also have search functions that allow users to find their favorite content quickly and efficiently. The content is categorized by genre, which makes it easy to find a specific type of content.
In this parameter, the two apps are similar in terms of quality. However, Bongo APK can have stubborn ads that sometimes interrupt the viewing experience.
If you're looking for a streaming app, you need a platform that offers an extensive range of content. It should include the latest movies, web series, TV shows, and more.
Toffee APK and Bongo APK offer a wide range of content across different genres. They feature the latest news, sports highlights, blockbuster movies, TV shows, and popular web series.
However, Toffee APK allows users to contribute to this diversity. As such, you can be sure that there is always fresh content being added to the app from many sources.
That said, it is critical to note that this opportunity for diversity comes with some risks. The content might not always be high quality or suitable for all users. Bongo APK, on the other hand, offers a more curated experience and less room for abuse.
The ability to download content for offline viewing is a feature that most modern streaming apps have. It allows users to watch their favorite shows or movies even when they are not connected to the Internet.
Both Toffee APK and Bongo APK offer this functionality, although it may differ slightly depending on the device you are using. However, both support video downloading for offline viewing, and they also offer a standard range of features such as playback controls and subtitles.
Overall, both apps are quite similar when it comes to this feature. They tie in terms of offline viewing, and it is difficult to tell them apart in that regard.
What to Expect in the Future?
The streaming industry is rapidly evolving, and the future is luminous. Some exciting new features and improvements are likely to be rolled out in the coming years.
One notable feature that could become more common is content personalization. This would allow users to customize their streaming experiences based on their preferences, interests, and moods.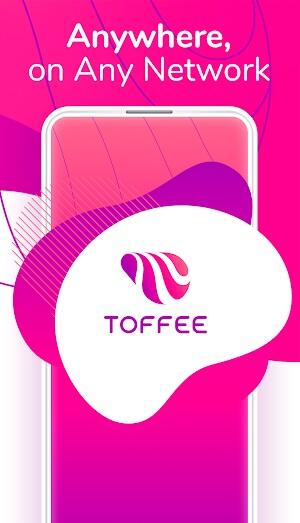 Another area of interest is augmented reality (AR). With AR, users may soon be able to enjoy streaming content that interacts with the real world around them. For example, they could watch a movie in which their screen displays images and videos of objects in the physical world.
In general, these advancements will revolutionize the entertainment experience for everyone. They will make it more immersive and engaging, and will also add a new level of excitement to the entertainment industry.
Overall, streaming apps will continue to evolve and improve in the years ahead. As such, users need to keep up with these advancements and stay on top of current trends to get the most out of their streaming platforms.
Toffee TV APK MOD
You can upgrade your streaming experience with Toffee APK MOD. This enhancement allows you to access the benefits of Toffee APK premium. You can enjoy unlimited streaming, download HD videos to watch offline, and access exclusive content.
Besides, this MOD eliminates pesky ads that interrupt your viewing experience. This way, you can focus on enjoying all the high-quality content hassle-free.
Conclusion
If you're looking for a streaming platform that offers the latest movies, TV shows, and web series, Toffee APK MOD is the right choice. It offers extensive content diversity through user-contributed content, allowing you to find what you're looking for.
In addition, this app supports offline viewing so that you can watch your favorite shows and movies even when you're not connected to the Internet. You can be sure that Toffee APK will always offer an engaging, immersive streaming experience.