Download the President Mod APK Unlimited money and showcase your leadership skills as you manage a country. You will take 100% administration control & pass policies to help your people.
Information of The President
| | |
| --- | --- |
| Name | The President |
| Updated | |
| Compatible with | Android 6.0+ |
| Last version | 4.4.1.0 |
| Size | 170.19 Mb |
| Category | Casual |
| Developer | CrazyLabs LTD |
| Price | Free |
| Google Play Link | |
| MOD | Unlimited money |
Unlock 1 price skin
No ads
The President APK is a simulation game that places you as the President of a country. You will make policies to help improve your nation and make the people happy.
There are different types of gameplay you can engage in, such as passing bills in the parliament and giving speeches. You will also face many challenges, including economic recessions and natural disasters.
If you want to experience the power, albeit virtual, you should download the President APK for Android. It requires Android 6.0+ to operate optimally.
Why Download the President APK
Power gives you a sense of responsibility, exactly what The President APK aims to achieve. It takes you out of your comfort zone, forcing you to make tough decisions that can positively or negatively impact your country.
The game is also a great way to learn about politics, as you will manage an entire government. The game is both educational and entertaining.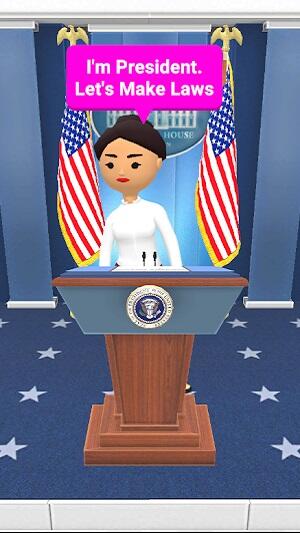 You will have to juggle different aspects of government, such as the economy and foreign relations. You will also need to keep an eye on the public's opinion of you, as a low approval rating can lead to impeachment.
Overall, you can expect lots of challenges handling the expectations of the people. The game is a great way to learn about politics and how difficult it is to be a leader.
A Choice-Based Gameplay
This game makes you eager to know what happens next as you will be surprised by the different challenges you face. It features choice-based gameplay, which means the decisions you make will affect the outcome of the game.
Do you want to become a sadist or a good leader? The President APK will put your leadership skills to the test.
You will be presented with different situations, and you will decide how to handle them. The game is not easy, as you will need to think carefully about the implications of your choices.
Immediately you approve or disapprove a bill, it will affect different sectors. For example, if you raise taxes, the people may become unhappy, and there is a chance of riots.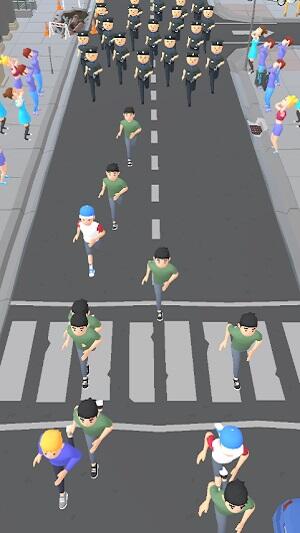 However, if you manage the country well, you will be rewarded with a high approval rating from the people.
Happy or Unhappy Citizenry
Your citizen will be waiting for you to take action on various bills. Some will be good, while others will be harsh to your people. Your responsibility is to decide which bills get passed and which ones get vetoed.
You will need to maintain a high approval rating. Constant groaning and complaining from your people can lead to impeachment.
Your main goal is to make the people happy, but you must also take care of the country's finances. You should find a balance between the two to be a successful president.
For example, you might be confronted by binary choices on whether to declare a public holiday or not. If you approve a public holiday, the people will be happy, but it will cost the country money.
You can also choose to reduce taxes to make the people happy, but it might impact the country's budget. It is up to you to decide which actions to take.
Outstanding Features of the President APK
Become the Primary Decision Maker! This game puts you in the shoes of the President, where you will be responsible for making all the decisions. Your choices will be final!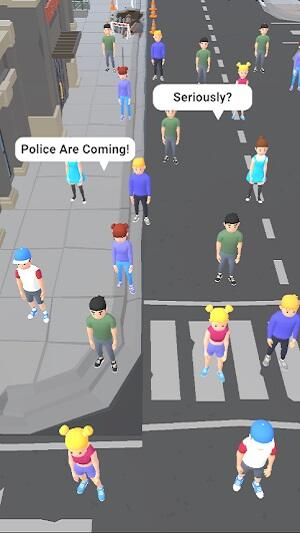 Well-Animated Characters. In this game, you will find yourself in front of beautifully animated characters. Some of them will be on the streets reacting to your decisions. You will also see police arresting people and citizenry running away from them.
Get Advice From Lawyers. This game also features a lawyer who will give you advice on the different choices you make. The lawyer is there to help you, but you are the one who will make the final decision. You can even decide to slap them!
Simple Graphics. This game does not feature the best graphics, but it is still a fun game to play. The simple graphics make it easy to understand what is happening in the game.
Perfect Sound Systems. The game features great sound effects that help to create a realistic environment. You will hear the people talking and the sound of sirens. You will also hear them booing or cheering, depending on your decisions.
Highly Therapeutic. This game is highly therapeutic as it can help you relieve stress. You will forget about your problems and focus on making the right decisions.
Hard Decisions. What would you do to someone who stole a bank to save their daughter's life? This game will put you in situations where you will make complicated decisions.
The President MOD APK for Android
Do you want even more power to make decisions? If yes, download the modded version of the President. It guarantees flawless, more engaging, and more satisfying gameplay. Here's what makes it special: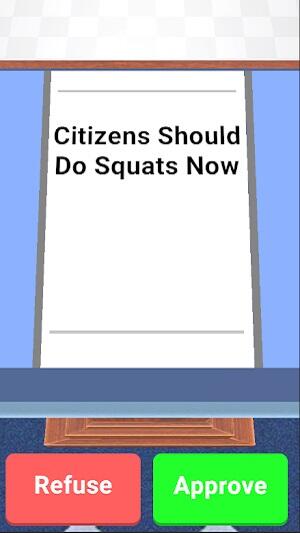 The President MOD APK Unlimited Money. This modded version gives you access to unlimited money. You can use this money to buy different upgrades for your country. It will also help you in buying loyalty. This is the surest way of becoming a great president.
The President MOD APK Unlimited Power. In the modded version, you will have unlimited power. This means that you can make any decision without worrying about the consequences. You can even choose to start a war if you want!
No Ads. In the modded version, you will not be bothered by any ads. You can play the game without any interruptions.
Conclusion
The President is a great game to experience what it is like to be the leader of a country. It is also a great game for those who want to relieve stress.
With the modded version, you will have an even better experience as you will have access to unlimited resources. Try it now and see for yourself!