Download Super City Mod APK Unlocked all Latest version and engage in epic fights. It features cartoonish graphics, immersive soundtracks, and a captivating story.
Information of Super City
Do you love wrestling & combat sports games? If yes, you will enjoy playing Super City APK for Android. This game features 150+ heroes and villains sharing the same fictional universe.
However, the two factions are at war with each other, and you get to take control of either the heroes or villains in epic one-on-one battles. Your goal will be to take 100% control of Super City, ensuring your side dominates the other.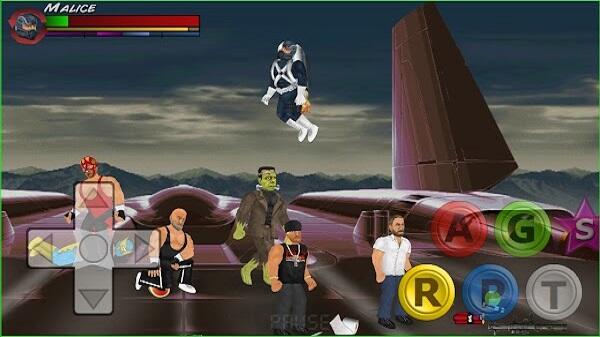 The game features fun, cartoonish graphics that give the game a lighthearted and fun feel. You'll explore various locations and other story-related content as you progress through the game.
If you want to experience fun-filled combat hassle-free, download Super City APK. It is optimized to work smoothly on Android 5.0+ devices. Even better, it is only 42MB, allowing you to download it quickly and easily.
Super City APK - Storyline
The world of Super City is divided into two factions - the heroes and the villains. Their ongoing battle for supremacy has led to chaos in the city, with several locations razed to the ground and innocent civilians suffering as a result.
Desperation is creeping in, with people looking for help every quarter. Will you help them or add to their misery? It is up to you to decide. You can join the heroes and help them conquer the city or side with the villains and bring destruction to Super City.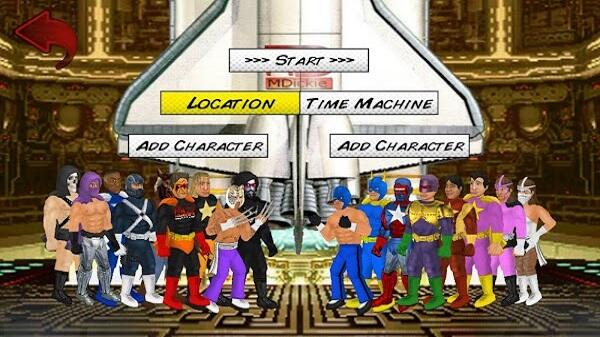 Whichever path you choose, the goal is to take 100% control of Super City and emerge victorious from this epic war. Can you do it? Only time will tell.
Unique Features of Super City APK
Create a Superhero. This game takes you to the heart of Super City and lets you create your superhero. Choose their appearance, powers, skills, and abilities to make them unique. You must be cautious when creating your superhero - their appearance, powers, and skills determine how successful they will be on the battlefield.
Explore Super City. As you fight to control Super City, you will explore various locations in the city. You'll visit rooftops, grimier alleyways, city squares, and more for action-packed battles and excitement. The rich, immersive storyline will keep you entertained for hours on end.
Immersive Soundtrack. The game also features an immersive soundtrack that enhances your gaming experience. Whether you are fighting villains or exploring the city, the captivating music will take your breath away and elevate your mood to new heights.
Hypnotic Combat System. The game features a unique combat system that naturally draws you into the battle. You can unleash spectacular attacks and devastating combos by strategically combining skills, special moves, and superpowers. It incorporates some wrestling elements to make the game more realistic and engaging.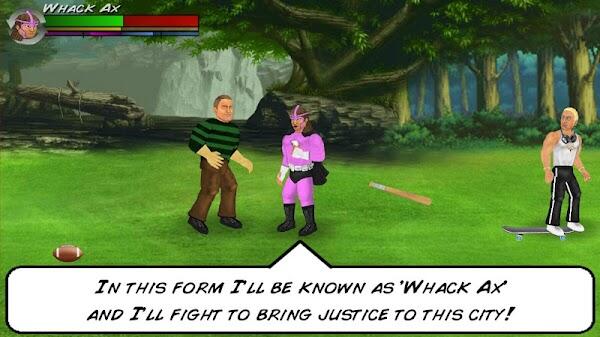 Lots of Costumes & Powers to Unlock. Super City APK features more than 150 characters, each with unique skills and abilities. You must equip your character with the right powers and costumes to win each battle.
Upgrade Your Gameplay. As you progress, your enemies will become lethal. Fortunately, you can upgrade your gameplay to keep up with the enemies. Use power points and improve your superhero to stay ahead of the competition.
Minimalistic Graphics. The game features stunning, minimalistic graphics that are optimized to work well on Android 5.0+ devices. Whether you are using a smartphone or tablet, Super City APK will run smoothly without any lag or crashes.
In-Game Hints. This game features in-game hints that can help you if you are stuck at a particular point. Whether you are trying to defeat a boss or complete an adventure quest, the in-game hints will point you in the right direction
Simple Controls. This game uses simple controls that are easy to learn, even if you are a new player. Whether you tap or swipe on the screen, your character will perform spectacular attacks and evade enemy blows effortlessly.
Super City APK vs. FRAG Pro Shooter
Crime-themed fight games are a dime a dozen these days. Every developer seems to be trying their hand at recreating the magic of games like Grand Theft Auto and God Of War. Super City APK is a new contender in this crowded space, but it sets itself apart from its competitors with several unique features.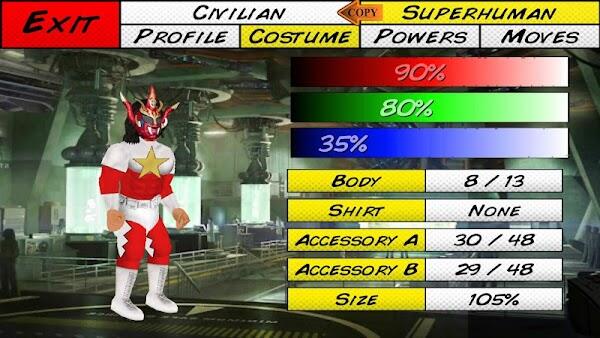 First, this game does not go for the sophisticated graphics and ultra-realistic action of games like FRAG Pro Shooter. It is easy to think that Super City's simplistic graphics might be a sign of poor gameplay, but the opposite is true. Thanks to its minimalistic graphics and intuitive controls, this game is easy to learn and fun to play.
Second, Super City APK features an immersive storyline that will hook you right from the start. The plot is well-written and keeps you engaged with a variety of different characters, locations, and missions. Unlike other games in this genre, Super City APK does not rely solely on action-packed combat to keep players interested.
Finally, the game's unique Hypnotic Combat System is one of its most impressive features. This system enables you to unleash spectacular attacks by strategically combining skills, special moves, and superpowers. It is an innovative feature that truly sets Super City APK apart from the competition. Other games are heavy on guns, violence, and blood but Super City APK is about strategy, skill, and fun.
Besides these differences, Super City APK and FRAG Pro Shooter have several similarities that make them comparable. They include: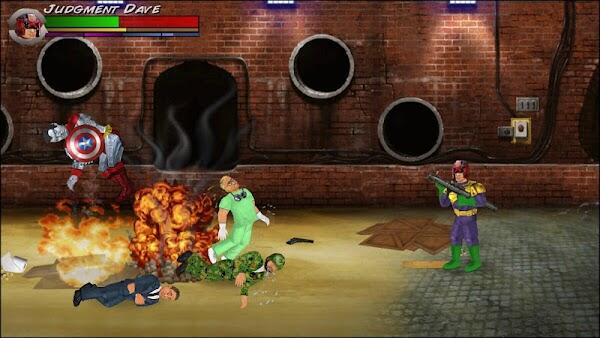 Highly Upgradable Gameplay. Nobody wants to be stuck with the same old gameplay throughout a game's lifespan, which is why both Super City APK and FRAG have highly upgradable gameplay. Players can unlock new powers and costumes. They can also upgrade their existing skills and abilities to keep pace with the evolving challenges in each game.
Challenging Boss Fights. Both Super City APK and FRAG have plenty of challenging boss fights that require strategic thinking and quick reflexes. You must learn to anticipate your enemies' moves and exploit their weaknesses if you want to win.
Exciting Multiplayer Modes. Super City APK and FRAG have exciting multiplayer modes that allow you to team up with friends or challenge other players globally. This adds an extra dimension of fun and competitiveness to each game.
Numerous Rewards and Achievements. Whether you are playing Super City APK or FRAG, there are plenty of opportunities to earn rewards and achievements that will keep you motivated and engaged in the action. You can also personalize your character with a variety of different gear, costumes, and accessories so that you stand out from the crowd.
Superior Graphics & Sound Effects. Both developers have put a lot of effort into creating stunning graphics and realistic sound effects that help set their games apart. The graphics are crisp, colorful, and easy on the eyes, while the sound effects add an extra layer of intensity to each action sequence.
Overall, both games have their strengths and weaknesses. If you are looking for a fast-paced, action-packed fight game with beautiful graphics, you might prefer FRAG Pro Shooter.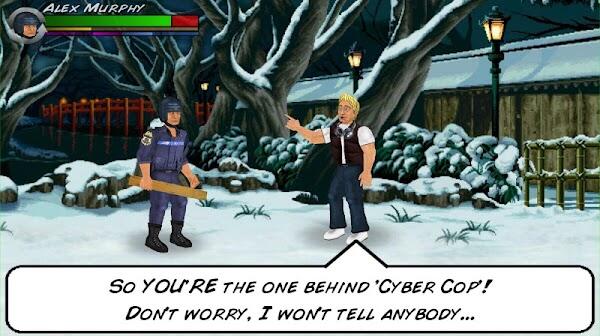 But if you want something a bit different with more emphasis on strategy and skill, Super City APK is the better choice. Ultimately, it will come down to your personal preferences and gaming style.
What to Expect in the Future?
It is difficult to predict what the future holds for Super City APK, as it has already experienced rapid growth and development since its launch in 2018. However, this game will likely continue to improve in the coming years, incorporating new features and gameplay elements.
Additionally, we can expect high-level technology integration. This may include virtual reality (VR) and augmented reality (AR). It may also add more synchronization with social media, including Facebook and Instagram.
Overall, we predict that Super City APK will continue to evolve as a fun, immersive game in an ever-changing technology landscape. It will be exciting to see what new features and developments the developers come up with in the future!
Super City MOD APK Download
Are you looking for a way to improve your gameplay? If yes, download Super City MOD APK for Android. This MOD has these exceptional features: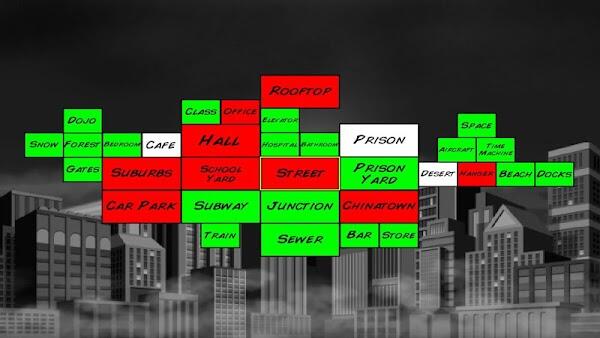 Super City MOD APK Unlimited Power. With this feature, you can unleash powerful attacks without worrying about your energy reserves. You will never have to stop in the middle of a battle to recharge your energy. This enables you to focus on the action and stay in the game.
Super City MOD APK Unlocked All. This feature allows you to unlock every power, costume, and accessory in the game. You can customize your character however you like and stand out from other players.
No Ads. The Super City MOD APK 2023 is completely ad-free. This means no annoying pop-ups or intrusive ads that interrupt gameplay and slow down your device.
Conclusion
Super City APK is a fun and immersive game that offers plenty of challenges. You'll be in charge of a superhero city, fighting against villains and other enemies to keep the people safe.
However, you can also be the villain in this game, using your powers to destroy the city and terrorize its citizens. This flexibility is what makes Super City APK so popular and engaging.
Even better, you can download the MOD APK to get extra features and benefits, including unlimited power and unlocked content. This way, you can take your gameplay to the next level hassle-free.