If you want to play a dating simulation game that isn't censored at all, download Summertime Saga Mod APK now and enjoy over 65 characters and tons of stories today!
Information of Summertime Saga
| | |
| --- | --- |
| Name | Summertime Saga |
| Updated | |
| Compatible with | Android 5.0+ |
| Last version | 0.20.12 |
| Size | 723 MB |
| Category | Adventure |
| Developer | Patreon backers |
| Price | Free |
| MOD | Unlock all |
There are a lot of dating sims available in the Google Play Store right now. But if you're looking for something more extra or uncensored, it's best to look outside of it. Summertime Saga is one of the hottest dating simulation games with enjoyable stories and hot characters. You'll play as a young man in a suburban neighborhood who just lost his father. Then, your crazy life with women begins as soon as you play the game!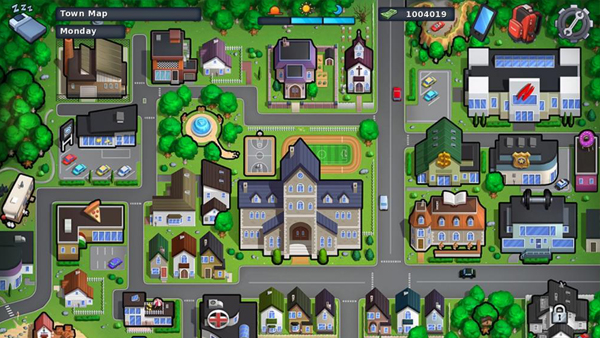 Here, you'll encounter over 65 characters and 30 different locations. Aside from that, there are mini games that you can enjoy when you're not doing anything else. Enjoy countless stories that will stimulate your physical and mental senses! Whatever fetishes you have, the game has it such as anal, glasses, MILF, spanking, harem, latex, librarian, Mild BDSM, and many more. Enjoy countless adult scenes in this game now!
An Adult Dating Sim
If you're looking for innocent dating sims, there are plenty of them available in Google Play Store. These games are suitable for underage people who're craving for romance but can't get too much of it in the real world. But for those hungry for something more, you'll love Summertime Saga. This simulation game has all the uncensored scenes and stories that you'll love. It's packed with different challenges and choices that you can select.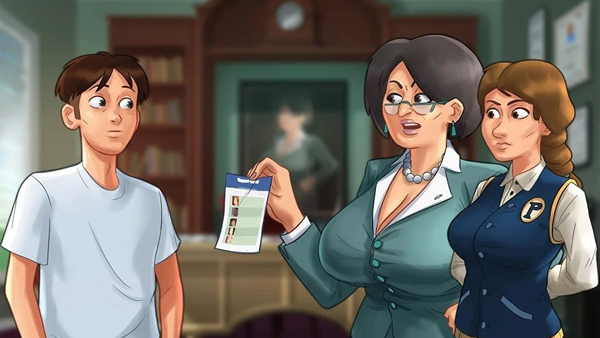 In this game, you'll follow the story of a young boy in a nice neighborhood. He's just lost his father and now he lives with his mother and sister. Prepare to live a life full of sensual desires and hot characters from now on as you live your school life. Here, you'll meet over 65 characters and interact with them. You'll also enjoy the different locations such as your house, school, the church, the hospital, and many more.
The game is story-based which means you don't have to fully control your character. However, you can go and move freely however you wish and interact with people to progress the story. In this game, you're a high school boy who wants to live his life without any regrets. Converse with plenty of hot people and choose your response from a variety of choices. Take note that your responses will have an effect with your relationships to the characters later on!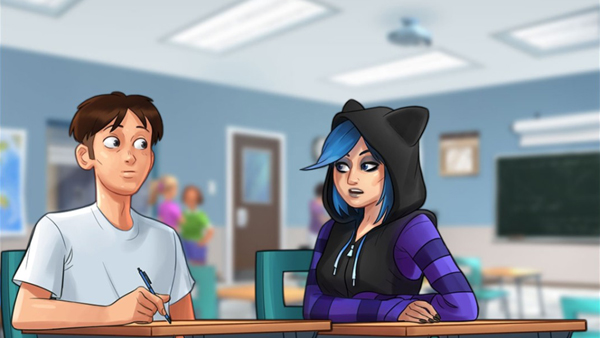 Aside from that, your wish of an uncensored dating simulation can be fulfilled in Summertime Saga! Here, there are tons of fetishes available such as harem, impregnation, latex, exhibitionism, toys, trans, voyeurism, librarian, MILF, milking, monster girl, muscle girl, group ff/m, mild BDSM, breastfeeding, gloryhole, spanking, nurse, public sex and many more!
Summertime Saga Highlights
Dating simulation games are designed to give the players the best experience ever when it comes to romance. But if you're feeling more adventurous, you can try Summertime Saga!
An Interactive Dating Simulation – When you want to play a dating simulation game, you can browse through an extensive list on the gaming markets. These games provide unique storylines, characters and interesting choices. But if you want a more adult version, try Summertime Saga now. This game is a more daring one since it's uncensored and focuses more on sexual interactions and relationships. Plus, you'll get to meet and interact with over 65 characters in the game with unique characteristics and looks.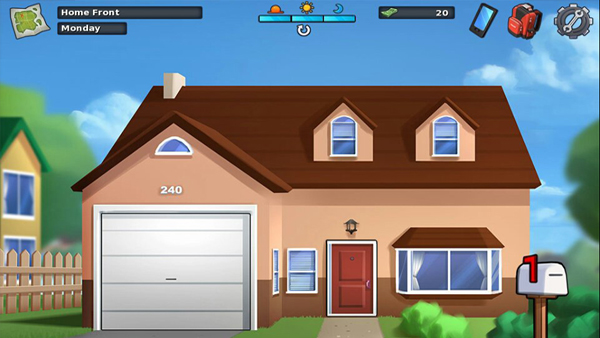 The gameplay is similar to most dating simulation game in which you'll follow a story. But this one has more parallel stories and you can move from one place to another easily. Also, you have the power to choose your responses from a number of them. Depending on your answer, you may get some action or not! This is a game that entirely revolves around your high school adventures.
Story-Oriented – In this game, there are over 65 characters you'll get to meet which means there are dozens of stories to enjoy. Each unique character allows you to establish a relationship with them so you can get some action later on. Meet hot girls and enjoy different options to respond to. This is a game that tests your communication skills and your charisma. Do you dare to go out with your classmate or not?
Meet tons of characters – There are a lot of characters in the game. You'll enjoy your time with each of them as you interact and follow them. Ultimately, your goal is to get laid as much as possible. To do this, you need to do the right moves and get them interested in you. There's a right balance to being aggressive and passive in this game that you need to find out. Play your moves right and you might just see some incredible sex scenes!
Different locations available – In this game, you're free to go to different places in the map. You can go to the house, the school, the police station, the hospital, the church, the beach, and many more. Each character has a different main location so you will get to explore different places in the game each time.
20+ Mini games – Aside from the main quests, the game also has a lot of mini-games for you to play. These involve unique girls such as Aqua and many more. Here, you'll venture on a separate story with unique and interesting characters.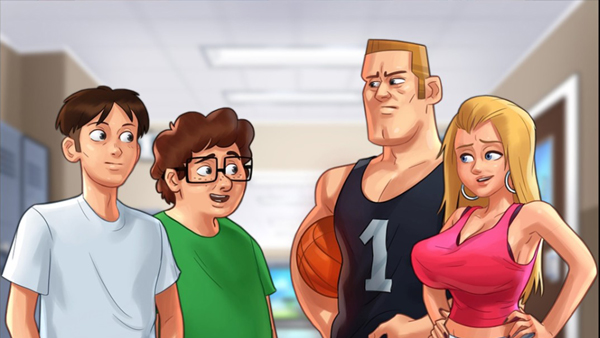 A Variety of Fetishes – This game is perfect for people who have different fetishes. Here, you can enjoy things such as: toys, trans, vanilla m/f, voyeurism, nurse, public sex, MILF, milking, impregnation, latex, gloryhole, anal, monster girl, spanking, and many more. Each character has different fetishes that you'll enjoy throughout the game. Unlock all of them now by playing.
Uncensored Graphics – The greatest thing about Summertime Saga is that the graphics are uncensored and beautiful. This means that you're free to enjoy all the sex scenes without any hindrances!
Download Summertime Saga Mod APK – Latest Version
Enjoy the best adult dating simulation now. Download Summertime Saga and unlock all the scenes, characters and locations in this fun and wild game!