Download Stickman Destruction 5 MOD APK latest version and use incredible tricks to survive crashes. It uses ragdoll physics elements for a realistic gaming experience.
Information of Stickman Destruction 5
| | |
| --- | --- |
| Name | Stickman Destruction 5 |
| Updated | |
| Compatible with | Android 5.0+ |
| Last version | 1.17 |
| Size | 37.63 Mb |
| Category | Simulation |
| Developer | Stickman games |
| Price | Free |
| Google Play Link | |
| MOD | Unlimited money |
About Stickman Destruction 5
Stickman Destruction is a free simulation game offered by Stickman Games. It challenges you to engage in multiple driving tricks and survive crashes.
The game comes with many vehicles with assorted features. As such, you can be sure of a new experience every time you play the game.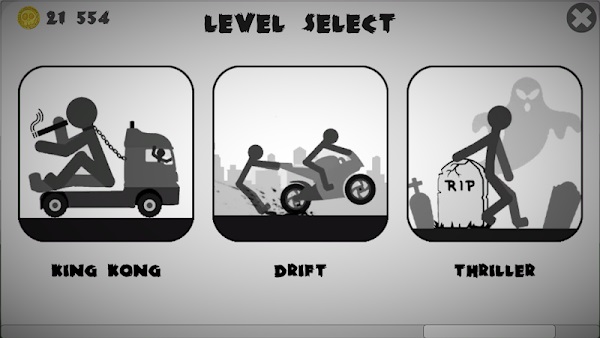 Additionally, the game has heroes that you can use to make jumps and tricks. This way, you'll increase your chance of destroying the enemy. Just make sure you finish each level alive!
Engrossing Gameplay
Stickman Destruction 5 Annihilation game is set in a simple world, where you get to drive a car and destroy others. Nonetheless, the graphics are well designed to provide a captivating gaming experience.
In the beginning, you'll get to choose the hero and the vehicle. Always make sure the vehicle you choose is capable of completing a specific level. In addition, make sure it has a high durability rating for enhanced performance.
To make things even more exciting, you can use in-game tricks and stunts to enhance your performance in the game. At this point, you should know that crashing into obstacles with speed will earn you extra points.
However, you're not allowed to stop! Keep accelerating and demolishing walls and all other obstacles along the way. When you stop or skip a bit, you increase your chances of losing the game.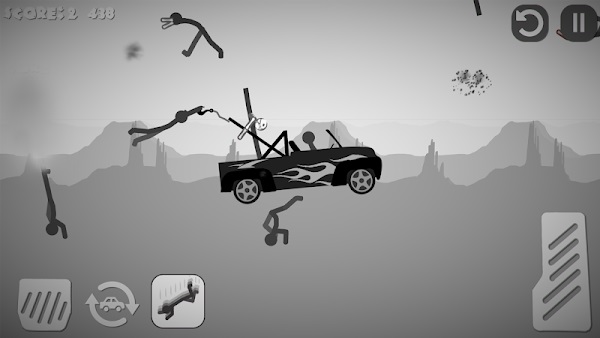 Fortunately, you can upgrade your hero's abilities to make them stronger. For instance, you can upgrade the ability of speed and acceleration so that it lasts longer than before.
Stickman Destruction 5 game is not just about driving and destroying others. It also involves completing challenges at each level. The more you complete levels, whether dead or alive, you will earn crucial points.
Highly Diverse Game Levels
The game has numerous game levels with diverse challenges. Some of the most popular ones include:
Drift. At this level, you've to drive as fast as possible and drift as long as you can. Try to skid your vehicle sideways as you annihilate your enemies/obstacles to earn maximum points in the game. You can also use bicycles, tanks, and motorcycles!
Thriller. Here, you aim to stay as long as you can. Just make sure that you don't miss any stunts and tricks on the way. This is a game of elimination and death is just a mistake away!
King Kong. At this level, you're required to climb walls as quickly as possible. It's an easy task but takes time to master. You can also use any vehicle of your choice (monsters, knight carts, and gigantic robots with rockets). Some of the tricks that you need include rear projection and stop-motion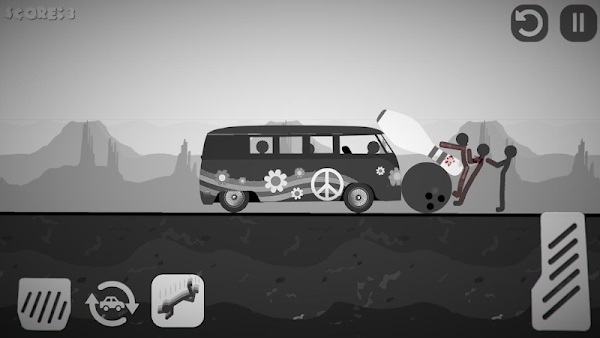 Whichever level you choose, you can be sure of a rewarding experience. You'll meet with a host of new challenges along the way and see your score shoot through the roof with every completed challenge! Even better, you can choose new vehicles at every level.
Unique Features of Stickman Destruction
Enhanced Types of Transport. The game has different types of transport, including tanks, motorcycles, and cars. All these are unique in their way. Just make sure you get the right one for increased chances of winning.
Diverse Maps. This game offers innovative landscapes with which you can play your favorite game modes. Also, there are new heroes available at each level so that you can switch them from time to time.
Immersive Sound Track and Improved HD Graphics. The graphics are eye-catching, and the soundtrack enhances your gaming experience. In addition, there are always new tricks to perform using the ragdoll style.
New and Friendly Design/UI. You'll notice that the entire game is easier to handle and play. Furthermore, it comes with a friendly design and user-friendly interface for enhanced player satisfaction.
Hardcore Gameplay with Outstanding Game Physics. The game involves improved car physics to make it realistic. At the same time, you'll see improved stunt modes with crashes and collisions.
In-App Purchases. The game is free to download and play. However, you'll need to pay for buying new items (optional). The purchases cost $1.99 per item.
Download Game Stickman Destruction 5 Annihilation MOD APK
If you're looking for a thrilling and addictive game, then Stickman Destruction 5 MOD APK download is your go-to game. It's free to download and play on Android. Some of its unique features include:
Stickman Destruction 5 MOD APK Unlimited Money. The modded game lets you add unlimited currency to the game. You can upgrade your vehicles without going through a lot of hassle!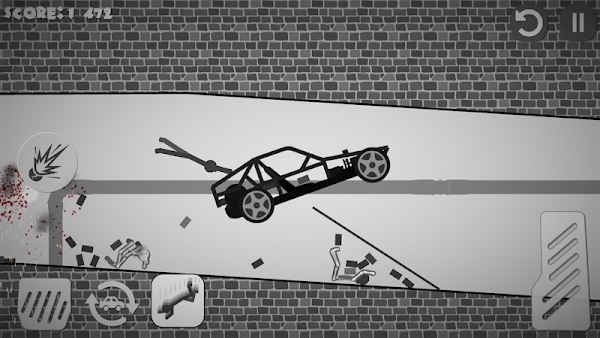 Stickman Destruction 5 MOD APK Unlocked Levels. With this modded version, you can unlock all levels without any limits. There's no need to wait for a certain level!
Stickman Destruction 5 MOD APK No Ads. You can enjoy the game minus all ads. This makes gameplay even more interesting.
Conclusion
Stickman Destruction 5 offers the best in its genre. It has a unique design, built-in challenges, and incredibly immersive gameplay. You can start your game on any device with Android 5.0 or a higher version of the operating system without worrying about compatibility issues.