Do you want to experience a new dating sim with a fun and sexy storyline? Download Stepsister Shock Mod APK now and begin living with 3 cute stepsisters now!
Information of Stepsister Shock
| | |
| --- | --- |
| Name | Stepsister Shock |
| Updated | |
| Compatible with | Android 5.0+ |
| Last version | 2.1.10 |
| Size | 32.44 Mb |
| Category | Simulation |
| Developer | Genius Studio Japan Inc. |
| Price | Free |
| Google Play Link | |
| MOD | Premium Choices |
Dating sims are popular games that allow players to have the chance to date virtual ladies in the game. These games usually involve a storyline that allows you to choose what you say. But if you want to take it up a notch, take part in Stepsister Shock. Created by the popular Genius Studio Japan Inc. which is also responsible for other sim games such as My Nurse Girlfriend and My Foxy Girlfriend among others.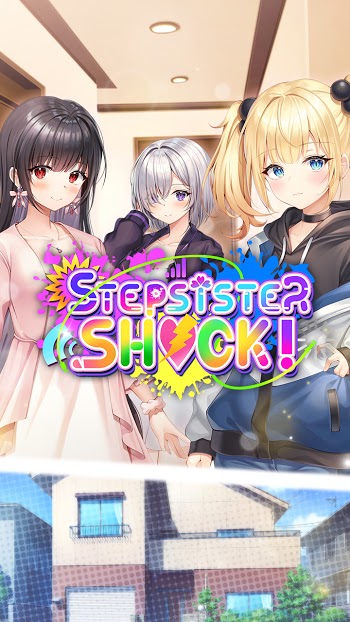 Here in Stepsister Shock, your mom suddenly tells you that she's going to marry another man. But what she left out are the most important details – your step father has 3 daughters! Not only does this make bath times for you significantly reduced, but it also poses great nuisances since they're all cute! Imagine living in the same house with 3 gorgeous girls every day. Your life suddenly took a different turn but for the better.
Gorgeous Stepsisters
When you think you've played all the sim games there is, you come across Stepsister Shock and you're going to be shocked! This game involves a typical story that has been made into plenty of anime shows before. This include the main character which is you suddenly becoming surrounded by beautiful girls which is outside your control.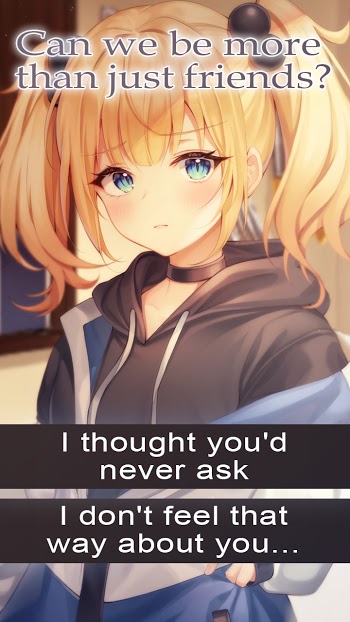 In this sim game, you'll be met with the familiar formula but life isn't so bad. Now, you have to see the 3 beautiful girls each day and be involved in some crazy yet fun scenes. The 3 girls are named Miri, Kiko and Yayoi and they each have unique personalities and attitudes. They also have different looks for sisters but they are all wonderful in their own way. Spend time with them and choose an ending that would satisfy you! Choose the perfect girl for you!
Features of Stepsister Shock
Spending time with family is always a fun activity. But what if your family is suddenly filled with 3 cute girls and one of whom you've known since childhood. This seems like a recipe for a crazy but fun life!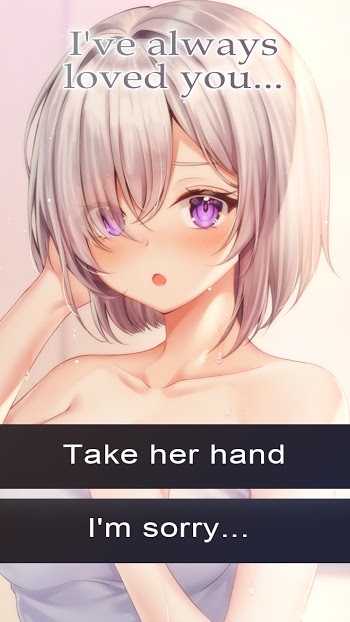 Fun and crazy storyline – There are plenty of anime shows that are classified as harem. These are shows in which the main character is surrounded by beautiful girls. In Stepsister Shock, the situation is similar. One day, your mom tells you that she's going to remarry. While this is usually a cause for celebration, you didn't know at the time what this entailed. But after knowing who she's going to marry, you now realize that this is the father of one of your childhood friends! What's even more shocking is that the guy has 3 daughters so you're now going to spend a lot of time with these cute girls. But things aren't as bad as they seem!
Meet the 3 beautiful girls – The name of your childhood friend is Miri. She always had deep feelings about you and the situation has made things complicated. Will you accept her feelings? Then there's Kiko who's a twin of Yayoi. This girl is an introvert who excels at school when it comes to studying. She's a bit flustered with this whole situation as she still loves her mother. Lastly, Yayoi is the opposite of Kiko and she's an extrovert. She's as energetic as the sun and friends with almost everyone at school. She's so positive everyday but that is not such a bad trait to have. These are all your stepsisters with whom you'll spend a lot of time with daily. After spending time with each of them, who will you choose to hold your heart?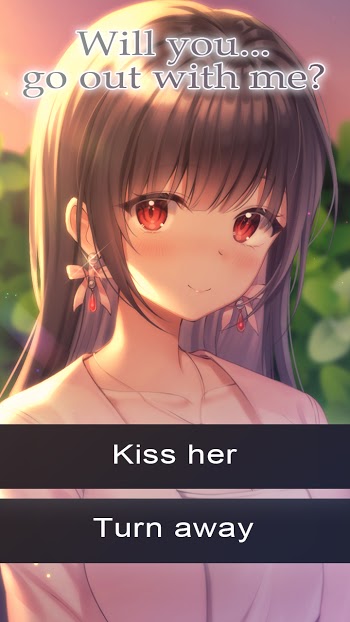 Choose your ending – As with dating simulation games, you're able to choose which answers you'd like to say and which path to choose. The ending will depend on your choices throughout the game. Will you get the girl that you like?
Fantastic graphics – Graphics-wise, Stepsister Shock is similar to all the dating sims that this studio has produced. That said, the girls are well-designed and they have their own radiance to them. Enjoy a fun interactive game filled with beautiful girls!
Download Stepsister Shock Mod APK – Latest version
How do you feel about suddenly getting 3 beautiful girls as stepsisters? Download the latest version of Stepsister Shock now!