Download Special Forces Group 3 Mod APK Unlimited everything Latest version and showcase your shooting prowess in this fast-paced gameplay. You'll annihilate terrorists & restore peace.
Information of Special Forces Group 3
| | |
| --- | --- |
| Name | Special Forces Group 3 |
| Updated | |
| Compatible with | Android 5.0+ |
| Last version | 1.4 |
| Size | 1009.02 Mb |
| Category | Action |
| Developer | ForgeGames |
| Price | Free |
| Google Play Link | |
| MOD | Unlimited everything |
About Special Forces Group 3
Special Forces Group 3 APK is a sequel to the well-accepted Special Forces Group 2 by ForgeGames. It features better graphics, more maps, new weapons, and most importantly – a better gameplay experience.
Just like its predecessor, Special Forces Group 3 APK is a first-person shooter game where you get to play as the counter-terrorist group. You will face fierce enemies determined to counter your attacks, exterminate you, and spread their evil ideology.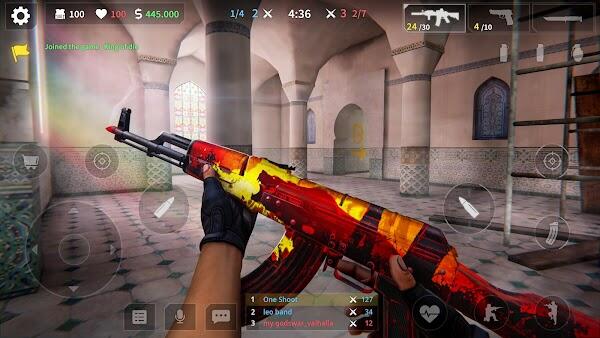 The game's graphics are incredibly detailed, and the animations are fluid. There is a decent variety of maps, and they are all well-designed. The controls are precise and responsive. This way, you can be sure of an exhilarating experience.
Adrenaline Pumping Shooting Experience
This game will keep you at the edge of your seat with its heart-pounding shooting action. You will be facing off against highly-trained terrorists armed to the teeth.
The good news is that you are not alone in this fight. You can for a team of up to 8 players and take on the enemy together. This 8 vs. 8 PvP mode is the highlight of the game. It is incredibly intense and very addictive.
You should always ensure you select highly skilled and talented teammates to help you win the match. Synergy & cooperation are critical if you want to be the last team standing.
Offline Single Mode
If you don't want to play with or against other players, you can always play the offline single-player mode. In this mode, you will face AI-controlled enemies. You can use this mode to practice your shooting skills before joining online matches.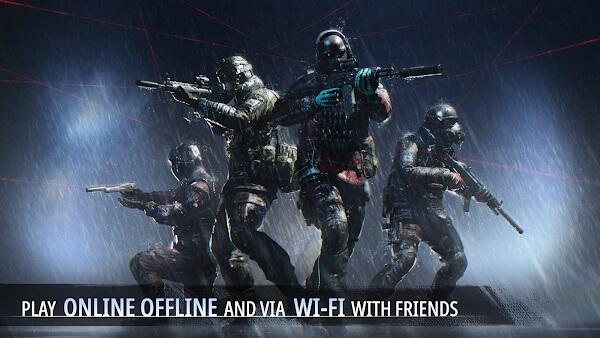 The difficulty level can be increased as you progress to make things more challenging. There are also a few bonus levels thrown in for good measure. These levels are incredibly difficult and will test your skills to the limit.
Other SFG3 Game Modes
Classic Mode. This is the primary mode where players must kill all their opponents (no respawning supported)
Capture the Flag. This mode challenges you to attack your opponent's base and capture their flag while defending your own. Ensure you take it back to your base to win the match.
Zombie Mode. This is a PvE mode where you team up with other players to fight hordes of zombies. The aim is to survive as long as possible and rack up the highest score.
Bomb Mode. In this mode, one team is tasked with planting the bomb while the other team tries to stop them. The match ends when the bomb explodes or when the time runs out.
This mode aims to eliminate as many players from the opposing team as possible.
Sniper Mode. This mode is for players who want to test their sniping skills. It pits teams of snipers against each other in a fight to the death. You must use your stealth & accuracy to win.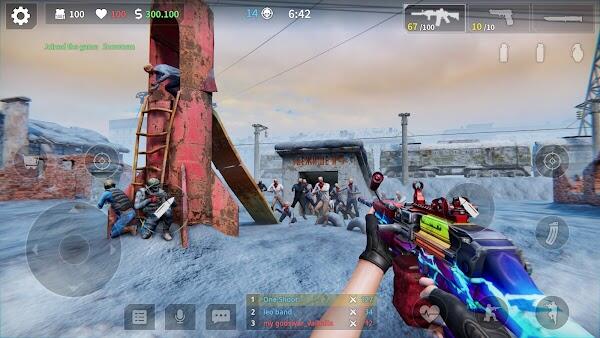 This is a unique mode with one team trying to eliminate the other. However, the catch is that when players are killed, they can be resurrected by their teammates. This makes for an intense and exciting match.
Knives Mode. As the name suggests, this mode can only be played with knives. It is a fast-paced and brutal mode that requires players to be quick on their feet. The first team to kill all opponents is declared the winner.
This is a mode for players who want to test their gun skills. Players start with weak guns and must kill opponents to get better weapons. The aim is to get the best gun and kill as many opponents as possible.
You can pick any game mode you want and start playing immediately. The experience will be different each time you play, guaranteeing fresh and exciting gameplay.
New Weapons
There are a variety of weapons available in the game. You can choose from 12 assault rifles, 6 submachine guns, 5 sniper rifles, 3 machine guns, 4 shotguns, 9 pistols, 12 rifles, and 3 grenades.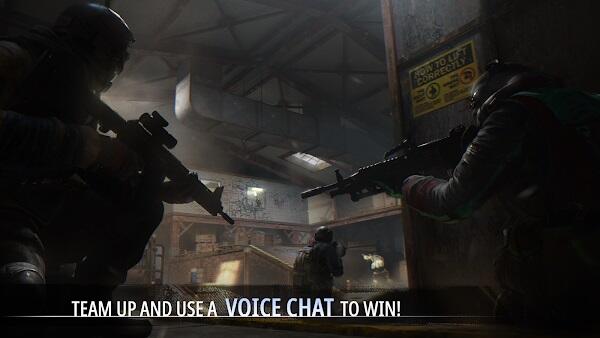 This diversity allows you to tailor your loadout to your play style. For example, you can use an assault rifle and a pistol if you like to get up close and personal with your opponents. Or you can use a sniper rifle and machine gun if you prefer to stay back and pick off your enemies from afar.
Even better, you can unlock one of the 3 bulletproof vests to give yourself some much-needed protection. There are also different types of camouflage to choose from, allowing you to blend in with your environment.
Advanced Weapon Customization
You can further customize your weapons with a variety of attachments. These include scopes, suppressors, and extended magazines.
With the right attachment, you can make your weapon more effective in any situation. For example, you can use a suppressor to reduce the noise your gun makes, making it harder for opponents to locate you.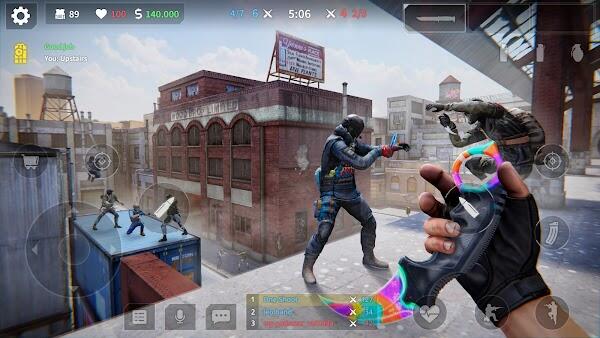 With the right upgrades, you can also increase your damage, fire rate, and accuracy. This will give you a significant advantage over your opponents and help you win more matches.
Unique Features of Special Forces Group 3 APK
Lots of Masks to Unlock. Some masks will make you faster, while others will make you more resistant to damage. Some provide a combination of benefits, allowing you to tailor your character to your play style. Some popular ones are Plague Doctor, Infernal, and Muerte.
Lots of Operators to Unlock. This game allows you to choose from a variety of operators, each with its own unique abilities. They include Camouflage, Extreme, and Demon. You can also unlock special operators by completing missions.
40+ New Maps. The maps in this game are set in different locations, ranging from deserts to forests. They are all designed to provide a unique and challenging experience. You will never get bored with the variety of maps on offer.
Improved Graphics & Sound Systems. The level of detail in the graphics is mind-blowing. You will see every element, including houses, trees, and even grass in HD. The shots and explosions are also next to none.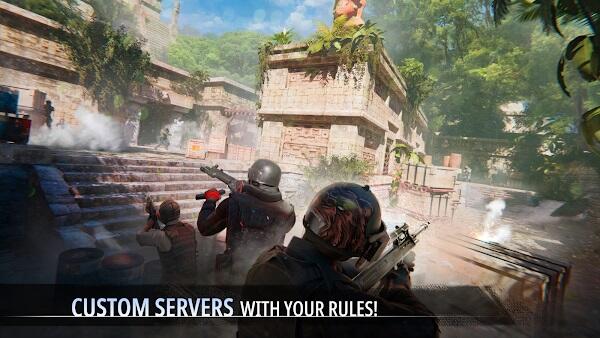 Play with Friends. You can play online through Wi-Fi routers. This gives you the option to play with friends and family, guaranteeing high-quality time.
This game is available in 10 languages, including Indonesian, Portuguese, English, French, German, Spanish, Russian, and Chinese.
Special Forces Group 3 MOD APK Download
You can download the Special Forces Group 3 MOD APK for Android for enhanced gameplay and better features. Here are the benefits:
Special Forces Group 3 MOD APK Unlimited Everything. This game has been modified to provide you with unlimited resources. You will have access to all the weapons, operators, maps, and masks from the start.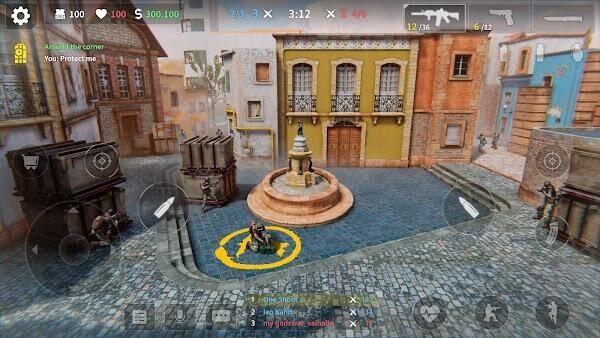 No Ads. The Special Forces Group 3 MOD Menu APK is beginner-friendly. The interface is uncluttered, and you can enjoy the game flawlessly.
No Root Required. Just as in the Special Forces Group 3 MOD APK Beta version, this game does not require you to root your device. As such, you can be sure of a painless installation process.
Conclusion
The Special Forces Group 3 APK is a superior first-person shooter game. It has amazing graphics, many weapons, and 40+ challenging maps. This way, you are guarateed an immersive, highly engaging gaming experience.