Do you love to play RPG games? In Slash of Sword 2 Mod APK - Unlimited money, you can enjoy an interesting game with unique story, customization, power leveling and an immersive world!
Information of Slash of Sword 2
| | |
| --- | --- |
| Name | Slash of Sword 2 |
| Updated | |
| Compatible with | Android 7.0+ |
| Last version | 1.93.2 |
| Size | 32.64 Mb |
| Category | Role playing |
| Developer | NoTriple-A Games |
| Price | Free |
| Google Play Link | |
| MOD | Unlimited money |
If you've played many RPG games now, then you must know how hard it is to find a good RPG game today. There are so many with different types today that are a hybrid of a lot of genre. Basically, it's hard to find a good game to play that isn't a recreation of another today. But Slash of Sword 2 is such a breath of fresh air as it looks like a big-budget one. Here, you will follow the storyline but you're also able to choose your responses and reactions!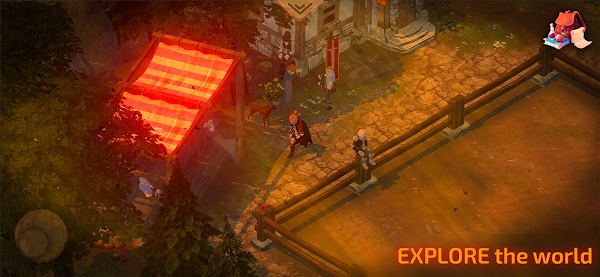 Published by NoTrip-A Games, this work of art is a sequel of the game that intrigued the whole world. In this game, you were accused of doing something illegal in which you're innocent and you're now sent to fight at the arena. Here, you'll fight in gruesome and realistic battles as you can increase your skills. You can also explore many locations and meet interesting people. In this game, you're free to select your responses!
A Breathtaking RPG
There are quite a lot of mobile games these days that are from different genres. If you wanted to play a shooting game, there are numerous games to choose from. The same is true with racing, casual, puzzles and even RPG games where it's hard to find a good one. If you don't want to waste your time with low-quality RPG games, its time to play Slash of Sword 2! In this game, you'll need to investigate a lot of events and find out the truth!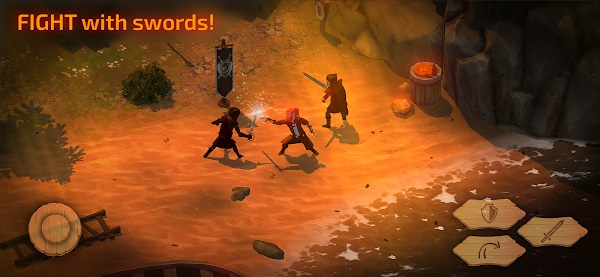 Here, you need to go with your brother Richard and become a legendary warrior in the process. Go to different places, meet interesting people and find out the truth about why you were framed. In this game, you can access a huge selection of weapons as there are plenty of swords, armors, and shields available. You can also create potions and food and enjoy various items to collect. Moreover, you can customize your character fully and change your style.
This game lets you level up and become a master! Enjoy leveling up your skills gradually and fight many opponents.
Slash of Sword 2 Features
If you're looking for a great RPG game today, look no further. Slash of Sword 2 is the game to go and it's got these awesome features.
Awesome RPG – There are quite a lot of RPG games that have been published for years now. A lot of people enjoy these games since they are enjoyable and very entertaining. But if you want to play something with a more realistic graphics and interesting story, then you should try Slash of Sword 2. This is a game that transcends many in its art style, story and overall gameplay! Simply put, this game tops a lot of RPG games today and you can enjoy it now.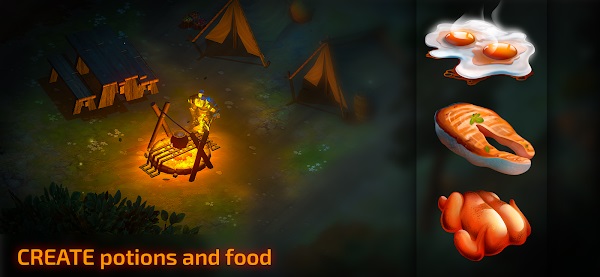 Travel to different areas today and investigate plenty of things but mainly the reason as to why you were framed. In this game, you can enjoy gong on different quests as you meet with unique characters today. You can also select your responses which will determine the story and the ending to the game. Also, you can enjoy fighting with weapons and even barehanded! Immerse yourself in a fun world today and enjoy.
Unique Story – This game has a unique story line that you will enjoy. Here, you will investigate a tangle of events as you need to find out why you were accused of something you didn't do. You can become an incredible warrior here as you meet many allies and foes and go through countless journeys alone and with your brother. In this game, you will encounter many incredible fights as you develop your skills. Will you find out the truth and bring everything back to normal?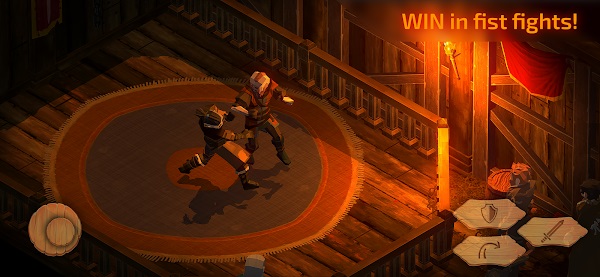 Power Leveling – In this game, you'll experience leveling up your character gradually. You'll enjoy leveling up in this game where you can equip yourself with various swords today. Enjoy a fun combat system that's unique and challenging at the same time. You can also collect powerful weapons, shields and armors to get stronger. But more importantly, you can increase your skills to fight stronger opponents and become a powerful fighter.
Select Your Responses – In this game, you'll follow a fixed story but you can also select your own responses. There are many responses and reactions you can select that will change each character's relationship with you. You can expect a unique journey today based on your choices!
Incredible Graphics and Controls – You can also enjoy the breathtaking graphics here which is unrivaled! The art style is unique and the controls are easy to learn.
Download Slash of Sword 2 Mod APK – Unlimited money
Enjoy a fun RPG game today with Slash of Sword 2! Travel to different areas, meet interesting characters and evolve!