Download Red Blob Kill Things Game APK latest version for adrenaline-filled gameplay. You'll control a strange creature that kills everyone in a facility.
Information of Red Blob Kill Things Game
| | |
| --- | --- |
| Name | Red Blob Kill Things Game |
| Updated | |
| Compatible with | Android 5.0 + |
| Last version | 1.1 |
| Size | 65 MB |
| Category | Action |
| Developer | Stickhenrbaby |
| Price | Free |
| MOD | No MOD |
About Red Blob Kill Things Game
Red Blob Kill Things is a horror game that challenges you to take charge of a red, amorphous, and tentacle monster. The gameplay is quite scary as you kill things, including scientists and soldiers, which come your way.
The adrenaline-filled game was developed by Phobia Game Studio and later published by Devolver Digital. It is available for various platforms including Android, Linux, Nintendo Switch, Xbox One, macOS, Microsoft Windows, and PlayStation.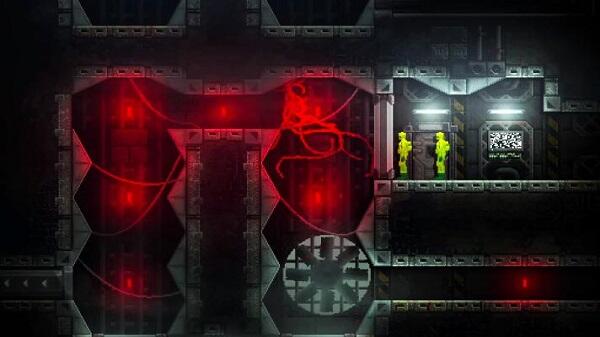 Red Blob Kill Things for Android is specially customized to be lightweight and have simple controls. When you get this version, you will enjoy all the desktop features on your phone. It will, quite literally, bring all the action to the palm of your hand!
Creative Plot & Superb Development
Red Blob Kill Things game is set in a containment unit with minimal exits. An amorphous creature (named The Monster) finds its way into the research unit owned by Relith Science. The creature came from unknown sources and was contained for research purposes.
Unfortunately, it broke out from its containment unit and it is now wandering around the facility looking for exits. As it moves through the facility, it fights and destroys everything on its way. Staff and security forces are also in panic as they are at risk of being devoured.
A twist occurs when this creature collects part of its isolated genetic code. This genetic code enables it to evolve. Consequently, it begins to become bigger and gain more defensive techniques.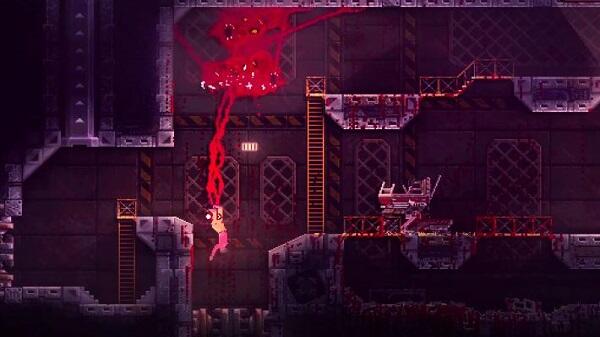 Additionally, it will get material analyzers along the way which will help in further research about its origin. These materials can send flashbacks that reveal the origin of the strange creatures.
Eventually, scientists will get hold of it and return it to its containment unit. While there, it will reconstitute into a human form and take the shape & appearance of one of the scientists it devoured. It will then escape the facility.
Exciting Gameplay
Red Blob Kill Things Game download comes packaged with everything you need to have fun. The horror movie-like game has superior graphics and realistic gameplay that can be scary at times! Yes, this game will send an adrenaline rush into your system once in a while.
Your primary duty will be to control a lethal creature with tentacles waiting to devour whoever or whatever it comes across. You will be required to guide it through a facility, stalk on human beings, and kill them without mercy.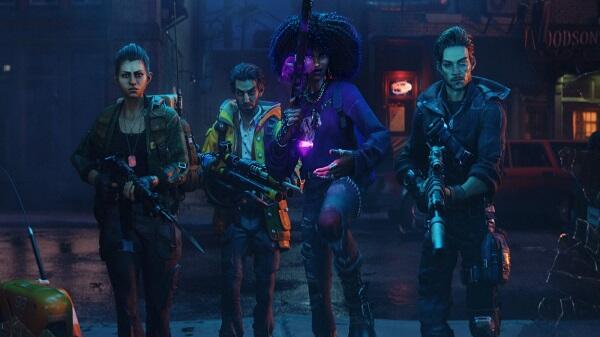 Every time you complete a mission, you will earn points and treasures that will help you to advance the gameplay. As you continue, you will obtain upgrades that will enable you to control the Monster even better.
For example, you will be able to unlock the ability to dash. This will give your creature the power to break through seemingly insurmountable barriers. Additionally, you will be able to reach otherwise difficult-to-access areas.
Unique Features of Red Blob Kill Things Game
Ability to Grow and Evolve. This game is designed in a way that you'll experience changes now and then. This ensures that you don't get bored fast. For example, your amorphous creature will continuously grow and develop unique traits that make it more lethal. The more you progress with the gameplay, the bigger the creature becomes and the scarier the gameplay.
Many Upgrades with Well-Thought-Out Features. Every upgrade you make with this game comes with features that will aid your gameplay significantly. You will be able to rise through vents and hide in unnoticeable areas as you wait for your prey. This way, you will complete your mission with much more ease.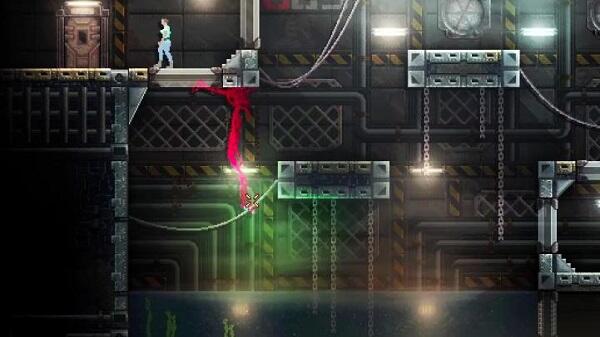 Outstanding Graphics and Sound Systems. This game comes with superior graphics that offer realistic gameplay. Its sound systems are intense, which gives you goosebumps as your creature devours staff and workers at the research facility. Additionally, you will have a soothing music track to relax your mind as you execute your plans.
Simple Controls. This game has straightforward controls that are fun to use regardless of the phone you're using. You will only be required to press your screen to move the red bulb. Additionally, you can carry out a few tricks with a simple touch of a button. This will leave you to concentrate more on the gameplay.
Why Download Red Blob Kill Things Game for Android?
Red Blob Kill Things Game Apk free download comes with many unique features that will help you utilize your free time optimally. It will keep you glued to your screen as you try to execute various missions.
If you're wondering whether this game is right for you, here are some facts about it that will help you to decide: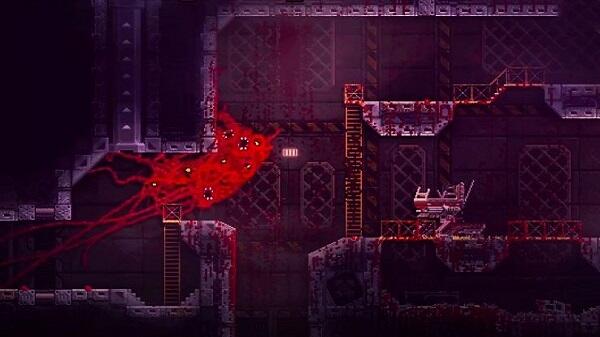 Reverse-Horror Role. In most horror games, you are the victim of horrific situations. However, the Red Blob Kill Things game reversed the role. You are now the one to cause horror to other people.
Outstretching Tentacles. Your amorphous creature will have tentacles that can stretch out to devour your target prey. This enables it to fly from one surface to the other faster than you can imagine.
Highly Dynamic Field of Play. The background will change from caves to layered-interior flows, to lush green areas all in a few minutes of gameplay.
While the game can be scary, it is certainly worth your time. You should try it, more especially if you love horror games/movies.
Conclusion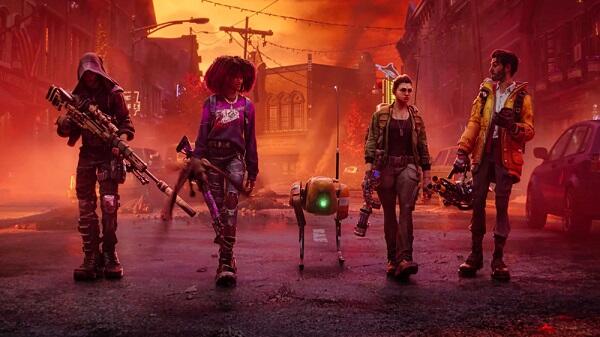 Red Blob Kill Things is your ideal game if you love dynamic horror games. When you join the gameplay, you will be assigned the tricky role of controlling an amorphous and dangerous creature. Ensure that you kill many people to earn points.
The game is highly engaging and has simple controls. Download the latest Android version and enjoy every action at the comfort of your home.