Want to try a new obstacle course game featuring pixels? Download and play Pixel Rush today so you can leap off launchpads, avoid obstacles and win a lot!
Information of Pixel Rush
Obstacle course games such as Fall Guys are fun to play with. But if you don't want a multiplayer mobile game like that, try Pixel Rush now. This game from SayGames have already reached a million downloads which means it's an entertaining one to play. It has a unique concept that you can't find elsewhere. What's even more amazing is that the character is made up of pixels!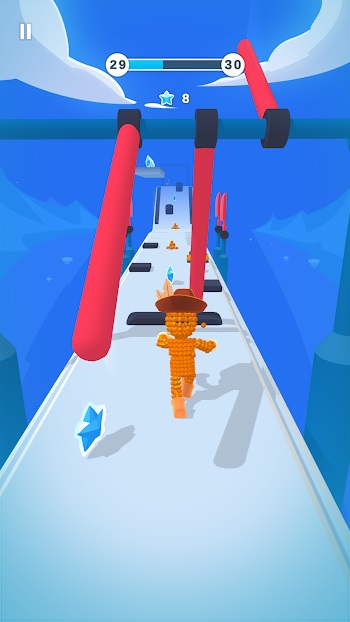 If you believe that you're flexible, quick-witted, and fast – then you should download this game now. Enjoy plenty of levels and obstacles to face. There are also a lot of ways you can customize your pixels. Unlock different figures and finish the game. There are different obstacles that are waiting for you such as the walls, thorns, launchpads and more. But don't forget to pick up the diamonds as well for some rewards.
Play the Ultimate Obstacle Course
A lot of people love obstacle courses. We had shows like Wipeout where there were contestants that go through a series of obstacles. It's always funny seeing them try and get totally wrecked. But if you want to try it for yourself, download Pixel Rush now. This game isn't the same as what you see on TV shows. First of all, your character is made up of pixels that are very fragile.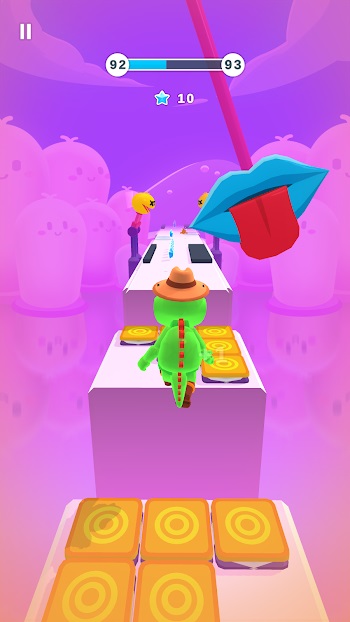 Then, you'll run on an obstacle course that's created in midair. Enjoy plenty of challenges such as the swinging giant axes, numerous walls, ramps, different platforms, and more. The twist here is that you can still continue even if you got hit by the obstacles provided that you still have pixels. You can use launchpads to get over barriers and you also need to collect the scattered diamonds for insane rewards. You can use these to unlock different skins such as a chicken and more. There are also other unlockable accessories such as hats, crowns, wands, boots and many more.
Pixel Rush Features
The more you play this game, the more you'll get better at dodging, climbing and more. Here are Pixel Rush' features:
Easy control and dynamic gameplay – If you thought obstacle course games would be hard to control, you're wrong. Pixel Rush is so easy to control that you can play it with one hand. You just need to swipe left and right to change directions. You will automatically walk in here so you don't need to do everything else. But the great thing is that you can stop walking if you stop swiping. There's a dynamic gameplay and plenty of challenging tasks ahead in this game.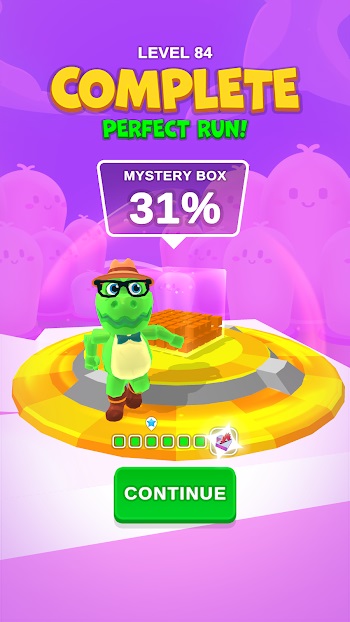 Plenty of challenging obstacles – In this game, there are a lot of levels that you can complete. Each level has their own difficulty and you'll start with the easiest one. As you finish more, you'll face challenges that have different obstacles which will really challenge you. The obstacles you can find here are in different varieties such as knives, walls, springing walls and more.
Numerous levels to conquer – There are a lot of levels to conquer in this game. In this game, you can earn a lot of rewards the more you complete challenges.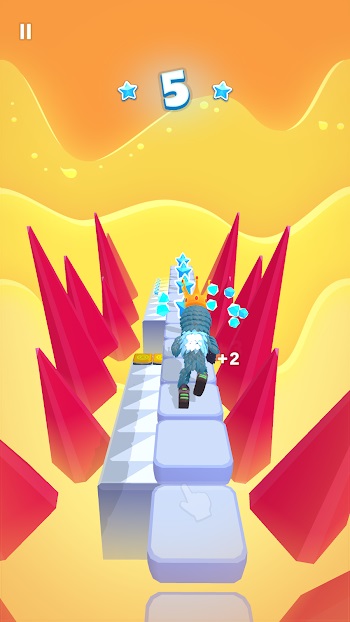 Unlockable skins and item – There are also a lot of unlockable skins such as a chicken. Then there's a lot of accessories such as gloves, wands, boots and more. Customize your character now!
Download Pixel Rush Mod APK – Latest version
Pixel Rush is a fun obstacle course game that you can enjoy with plenty of levels now. Download the latest version now!