Play Pako Forever Mod APK - All cars unlocked and enjoy the fascinating experience of escaping police cars in heated pursuit. The game will know you off your feet with exciting features.
Information of Pako Forever
| | |
| --- | --- |
| Name | Pako Forever |
| Updated | |
| Compatible with | Android 6.0+ |
| Last version | 1.2.3 |
| Size | 38.12 Mb |
| Category | Racing |
| Developer | Tree Men Games |
| Price | Free |
| Google Play Link | |
| MOD | All cars unlocked |
All cars unlocked
Unlocked stages
No ads
Have you been looking for an exciting racing game that will keep you kill that feeling of boredom? PAKO Forever is the game you need to download!
PAKO Forever by Tree Men Games is a captivating racing arcade game. It is in form of a series of different events of the same game where one needs to escape police cars while avoiding obstacles. After a successful PAKO Forever installation, you can enjoy unlimited police chases with fast cars!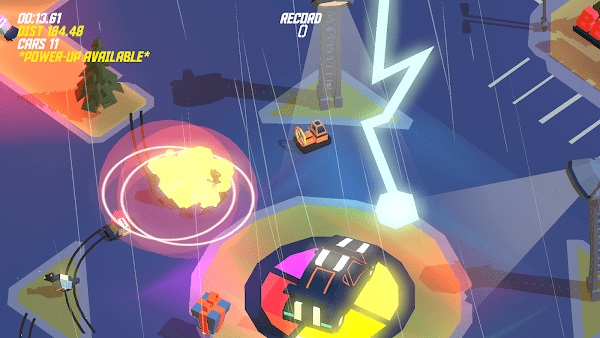 The gamer is once again invited to take part in another chase in the role of the main goal after every successful police chase.
While driving the car in a heated police chase, the player drives classic and super-fast cars with the main goal of surviving as long as possible. The game features driving in a large car park.
At first, the polices chases are limited to regular patrol cars. However, the pursuits include helicopters and tanks with each new level.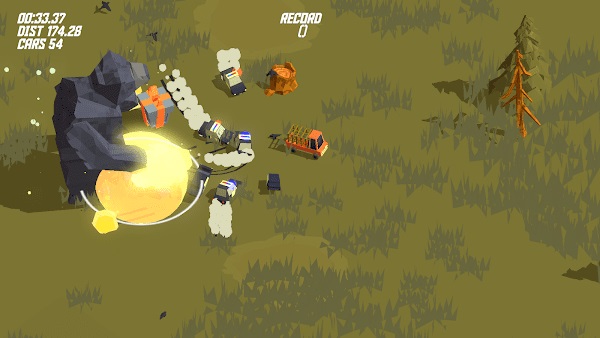 With the PAKO Forever, you will notice that maximum attention is required to play the game successfully. What makes me say this is because you need to drive fast and at the same time shake police vehicles from the chase.
PAKO Forever Features
Here are some features you will enjoy after getting the PAKO Forever:
Thrilling Car Chases– PAKO Forever is accustomed to high-speed car pursuits similar to those on Grand Theft Auto (GTA). In this game, you get to ram into police cars and remain on the run for as long as you can. This way, you will accumulate various rewards that can help you unlock various vehicles. In PAKO, you become a hero when you destroy as many police property and remain on the chase for the longest period.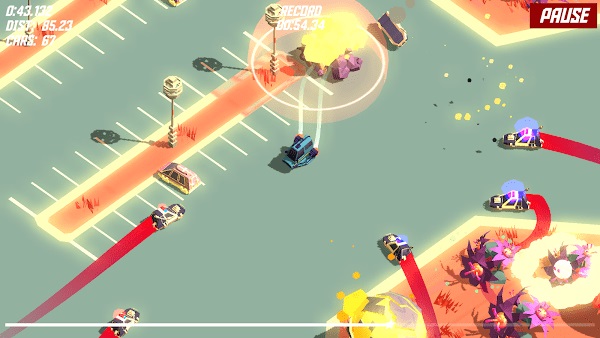 Simple Maneuvers – Gamers who have downloaded and installed the PAKO forever latest mod APK can affirm the game is very simple to play! During the chase, you just need to steer the vehicle by tapping on either the right or the left sides of the screen. It's that simple! all in all, you need to be keen to avoid numerous police cars trying to get hold of you. You will also have to avoid the many obstacles that appear in the different locations.
Unlock Cars and Game Levels – After various successful chases, you get the cars unlocked. That means that you can 'buy' new cars and use them in pursuits for various levels. Moreover, you can set gains and unlock new stages. Unlocking super-fast cars is a huge benefit for your survival! That is because you can get almost a dozen police vehicles chasing you at once. With fast cars unlocked, you can have a relatively better speed in each chase.
Collections and Achievements – Sometimes, the police vehicles will release power-ups. It would be best to pick them up fast if you want to use them to make the game more interesting. Otherwise, they disappear! The more you escape for a long period in the endless parking lot, the more cars and plenty of other surprises you unlock. You can use the wacky bonus items picked in the escape and use them to your advantage.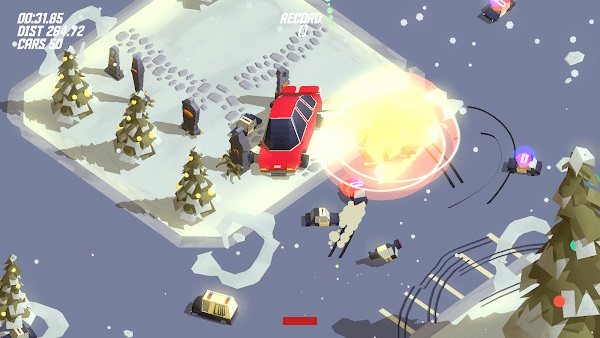 Addictive Gameplay – as long as you can hit and destroy police cars and remain on the run, the game levels keep on regenerating. As mentioned earlier, you drive as long as you like, avoiding being caught or hitting obstacles.
In various game reviews, many gamers report that they have on various occasions taken a short break from their working desk just to play PAKO. I guess the most addictive thing is ramming into police cars in a high-speed pursuit! The game also has exciting graphics and an outstanding soundtrack that motivates gamers to keep playing! As a gamer, you couldn't ask for more!
Download PAKO Forever MOD APK - All cars unlocked
If you want to enjoy escaping in a thrilling police chase, download PAKO Forever Mod APK for free. You will surely be entertained. Avoid the monotonous chase games that you cannot even play for a minute! Try PAKO Forever today!