Are you into maid cafés? If so, then you'll love playing My Maid Cafe Romance and try to help out your 3 beautiful friends while having part-time work yourself!
Information of My Maid Cafe Romance
| | |
| --- | --- |
| Name | My Maid Cafe Romance |
| Updated | |
| Compatible with | Android 5.0+ |
| Last version | 2.1.10 |
| Size | 73.24 Mb |
| Category | Simulation |
| Developer | Genius Studio Japan Inc. |
| Price | Free |
| Google Play Link | |
| MOD | Premium choice |
About My Maid Cafe Romance
Japanese culture may seem weird for some, but they completely make sense for a lot of people. This is why this is the topic for a lot of dating sims since a lot of hot and unexpected things can happen. In My Maid Cafe Romance, you'll be at the center of all these unexpected things as you try to make your high school life work!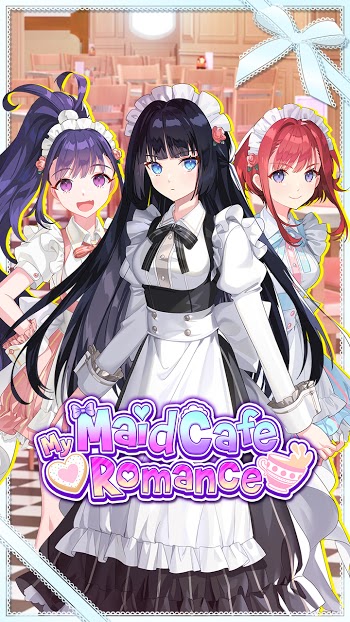 Being a student and working at the same time is hard, right? But what about working without even being allowed to? In this game, your school doesn't allow students to work as part-timers. But you found out that 3 of your friends are working n a maid café! Things turn out for the better for you but for how long can you keep your and their secret to the school?
Working in a Maid Café
Being a student isn't hard for some but it's hard for a lot of people. But imagine the hardships you'll get when you're forced to work too to support your schooling. In My Maid Cafe Romance, this is exactly the scenario that you're put in. You're then forced to work as a delivery man but then you get an unexpected order someday in a maid café! Then, you find out that all 3 of your friends work there.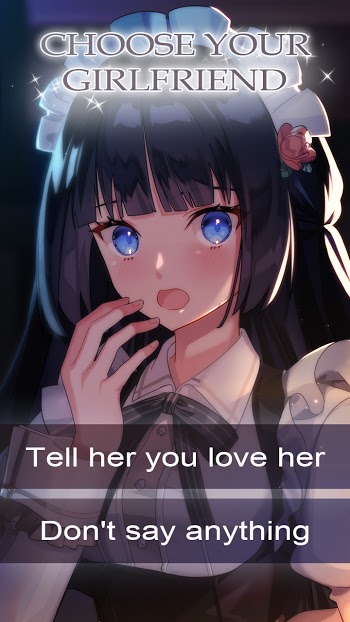 Since this is prohibited in the school, you'll know try your best to help them. You'll be spending a lot of time from now on in the maid café. But things aren't so bad. Your 3 friends are all beautiful and have unique personalities. They are Mikuri, Yoshimi and Atsuko. There will be a whirlwind of unexpected situations that will unfold throughout the game. Will you be able to choose which one do you like as a girlfriend? Find out now by playing!
Features of My Maid Cafe Romance
Working as a student is not an easy task. You'll have to juggle a lot of your time and effort just to make it through. But things aren't so bad in My Maid Cafe Romance!
Follow an interesting story – Simulation games are made to satisfy our love needs as humans. Some even go as far as play these games just to see the characters. But if you're looking for something different this time, try My Maid Cafe Romance. This game is set in a maid café which is a fetish for a lot of players. Maid cafes are a staple in Japan where you'll be treated as a master and you can meet different girls dressed in maid outfits. In this game though, you'll be spending a lot of time in here as you follow along the story. You've become a part-time delivery man and you've discovered that your friends work at the maid café. You can't risk getting them caught by the school so you'll help them now!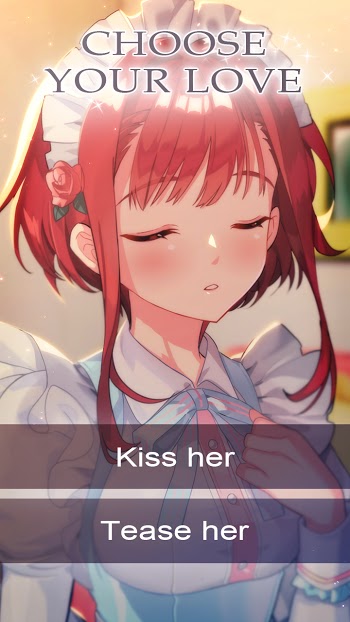 Make your choices – Throughout the game, you'll interact with the characters and do different things depending on your choices. The game will give you choices every time which will lead to different endings. The question is, are you ready to select from the 3 girls? Who would you like to become your girlfriend?
Spend time with 3 beautiful ladies – In this game, you'll spend time with the 3 main characters which are your 3 friends. They are working in a maid café so you'll often see them in maid outfits which are super cute. These 3 girls are named Mikuri, Yoshimi and Atsuko. Mikuri is the student council president which is understandable because she's always calm and collected. Although she is a model student at the surface, she's breaking school rules by working as a part-timer. She does this to help her mother. Then, there's Yoshimi with whom you've been friends since kids. You've always just seen her as your childhood friend but when you start seeing her in a maid outfit, you may change your mind. Lastly, Atsuko is the manager of the school soccer club. She may be small but she's energetic. Who would you choose as your girlfriend?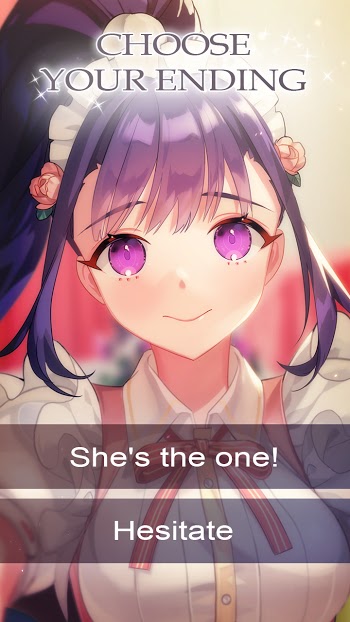 Be amazed by the graphics and controls – This game is just like any other dating simulation games created by Genius Studio Japan Inc. in terms of graphics. But that's not necessarily a bad thing because they have some smooth animation and great character design in this one.
My Maid Cafe Romance Mod APK – Free Premium Choice
Excited to work in a maid café? Download My Maid Cafe Romance and help out your 3 cute friends!