Download Merge Alphabet Mod APK Unlimited money Latest version and explore alphabet lore. You'll play with unique characters while collecting all letters to create an alphabet squad.
Information of Merge Alphabet
Unlimited money (Go to spin to receive)
No ads
Merge Alphabet APK is a puzzle game developed by WeMaster. It combines character collecting and merging elements to bring a fresh gameplay experience.
You will collect various cute characters, each representing a letter of the alphabet. By merging them, you can upgrade their power and unlock new characters.
It also has a fighting aspect, where you can battle against other characters. Ensure you consistently merge and upgrade your squad to stand a chance against stronger opponents. This way, you can climb the leaderboards and earn valuable rewards.
Super Relaxing Gameplay
This game offers a relaxing gameplay experience, perfect for casual players. It doesn't have demanding timelines or intense challenges. The graphics and animations are also charming and pleasing to the eyes, making it a great game to sit back and enjoy.
When you begin, you will start with a small field where characters can be placed. As you progress, more space will unlock and allow for bigger merging combinations.
However, you must be careful with the placement of characters. The way you arrange them will determine how many can be merged at a time, so plan for maximum efficiency. This way, you can quickly upgrade your squad and progress in the game.
Merge Monsters & Unlock Characters
This game also features monsters that can be merged with your characters to increase their power. Every time you merge, there is a chance for new characters to be unlocked and added to your collection.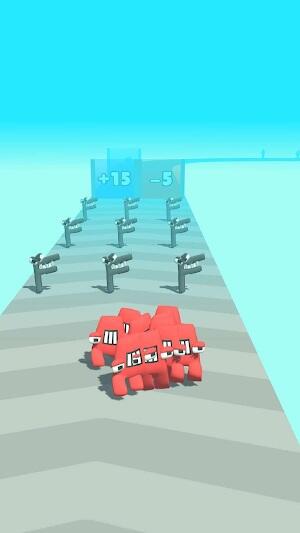 There are hundreds of different characters to collect, all with unique designs and abilities. As you upgrade them, their appearances will also change, giving them a more powerful look.
You can show off your collection and prove that you have the strongest alphabet squad in the game. This way, you can unlock the rarest characters and climb the leaderboards.
Collect Power-Ups and Avoid Obstacles
Aside from merging and battling, there are also power ups scattered throughout the field. These can give temporary boosts to your squad or increase the chances of unlocking new characters.
But be careful since there will also be obstacles such as bombs that can decrease your characters' power if hit. Make sure to strategically place them in safe spots to avoid any setbacks in your progress.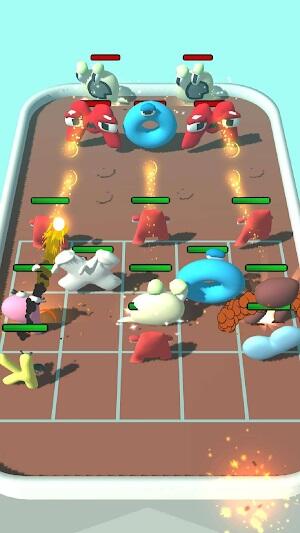 In some cases, you will be moving at a high speed, challenging you to be creative and quick with the placement of your characters. Always ensure you maximize the merging potential and avoid obstacles in your path.
Beautiful Tracks
This game integrates a unique racing feature where you run across different tracks, each with its beautiful and vibrant theme. As you progress through the game, more tracks will unlock for a refreshing change of scenery.
Challenge yourself to complete all the levels in every track and earn valuable rewards. The higher your score, the better the rewards you will receive.
Other Unique Features of Merge Alphabet APK
Many Powerups. This game has multipliers and other power-ups to help you in your journey. You should collect them strategically to increase your chances of success. For example, collecting an x5 multiplier increases your characters by 5. This way, you can quickly upgrade them and progress in the game.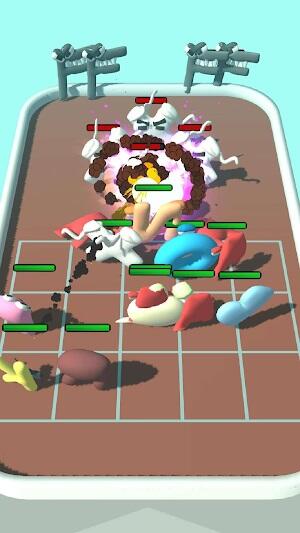 Daily Missions & Quests. Complete daily missions and quests to earn valuable rewards and unlock new characters. These tasks can range from merging a certain number of characters to placing them in specific spots on the field.
Fun & Addictive Gameplay. When you start playing the Merge Alphabet game, it's hard to stop. The seamless gameplay and charming graphics make it a truly enjoyable experience. And with the constantly unlocking content and missions, there is always something new to do in the game.
Fight Evil F! This game also features a story mode where you face off against the evil F and his fearsome army. Defeat them to save the alphabet world and unlock rare characters along the way. You will also discover the story behind Cool C, Fierce F, and Amazing A.
Immersive Sound Systems. This game features a fun soundtrack and sound effects to enhance your gameplay experience. You will feel like you are in the world of the Merge Ensure you immerse yourself fully in the game by using headphones for the best audio quality.
Merge Alphabet MOD APK Download
If you want 100% enjoyment with zero distractions, download the Merge Alphabet MOD APK Unlimited Money version. This MOD guarantees unlimited in-game currency to purchase power-ups and unlock new characters.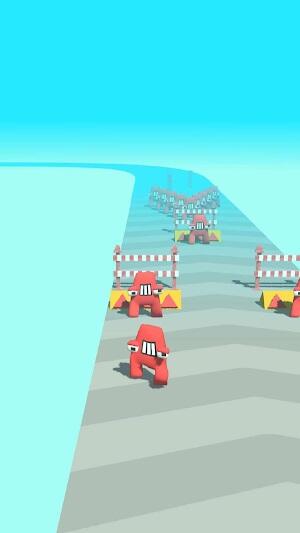 Besides, the Merge Alphabet MOD APK for Android removes ads, ensuring a smooth and uninterrupted gameplay experience. This way, you can focus on merging and battling your way to the top.
Conclusion
Merge Alphabet is a dynamic and addictive game that offers unique gameplay and stunning graphics. With the merging & battling mechanics and the racing feature, there is always something new to do in the game.
Download now to build your ultimate alphabet squad and compete against other players in the PvP arena. You can also get the MOD APK for unlimited money and ad-free gameplay.