Log into the Mabuk Duit Apk daily and complete given tasks to make unlimited real money. Earn points and rewards that you can exchange for actual money!
Information of Mabuk Duit
| | |
| --- | --- |
| Name | Mabuk Duit |
| Updated | |
| Compatible with | Android 5.0+ |
| Last version | 2.3.0 |
| Size | 7 MB |
| Category | Entertainment |
| Developer | Mabuk Duit |
| Price | Free |
| MOD | Free Gifts & Rewards |
With the pandemic, life has become hard especially in the aspect of making money. Thousands of people have lost their jobs and have resorted to making money online. As such, more applications have been developed to help people earn unlimited money by performing various activities online. However, there has been an outcry that a majority of the apps are fake and don't have genuine money. One app that stands out as a real source of money for the people of Indonesia is the Mabuk Duit App. this app has real money and has continued to feed thousands of people!
Currently, Mabuk Duit offers users the best opportunity to get liquid cash in form of loans. In addition, you can make actual money and withdraw it to your bank account by completing a series of activities offered by the app. For those who may have doubts, the application is renowned for being reliable and provides evidence for its previous transactions. Download the app now and share it with your friends and relatives who may be in need of actual money.
Make Some Extra Cash
Get the rare chance to acquire some extra money from your smartphone or tablet device. As mentioned above, the Mabuk Duit app is the latest moneymaking Android app that is helping people in Indonesia get the extra money that they can withdraw from their real bank accounts. One thing that must be clear is that users must complete various actions to earn points and gifts. Then, they can exchange these rewards for real money. More points can be obtained from referring other people to use the app too. For instance, sending an invitation to a person that becomes a new user earns you 150 points!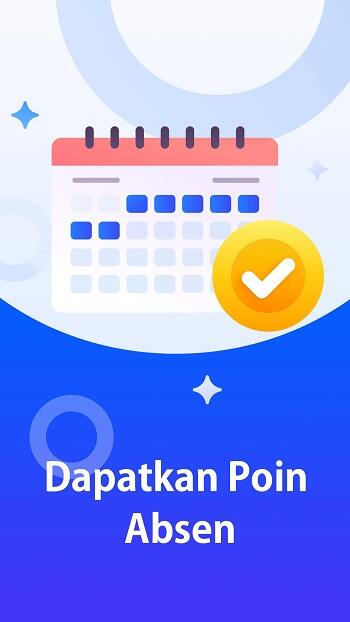 That implies that you can receive more benefits than usual if you regularly invite more users. So, mobile users have begun to see how useful the app is. If you may have problems with your internet connection, you don't need to worry since the app allows you to perform activities offline. Also, note that you can trade your points and gifts for instant money! If you would like to have this app on your Android device, it's simple! Download the app now and be guaranteed of making some real money every day!
Mabuk Duit Features
The Mabuk Duit app has given people a reason to look for ways of making money online. It offers safe methods of making online money and the required performances can be done easily, anywhere. Here are the features of this application that make it stand out as a gainful app in Indonesia.
Instant Real Moneymaking – many apps out there offer users that chance to earn money. However, the convenience of making unlimited money in the Mabuk Duit app is incomparable. You need to follow the prompted directions and complete the various activities that the app provides. This way, your will make sufficient money that you exchange for real money to withdraw into your account.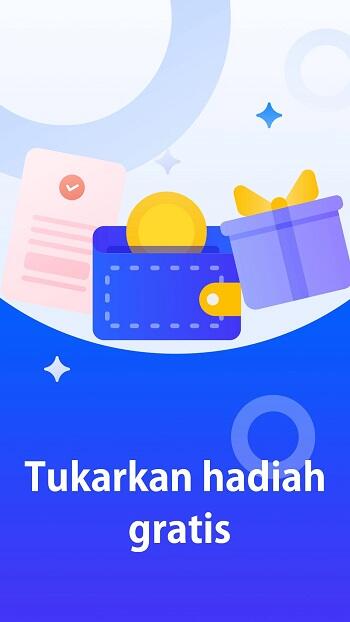 This app is verified and will never appear in the list of applications that swindle users. It is proven to pay millions of dollars to users in Indonesia. You will be required to create an account by registering with your Facebook account or the manual registration that needs you to add your information manually. The best thing about this application is that it doesn't share your personal info with third-party apps. Download the app now and make unlimited real money!
Daily Absence Rewards – you need to understand how you make money with this app. Basically, you need to complete various tasks to earn gifts. Therefore, it would be prudent for you to log into the app regularly within the week. If you miss a day, that may put your dreams to get money at the edge of a cliff. When you log into the app again, you need to be fast enough to complete more tasks in an effort to earn more. Finish all daily tasks and earn more rewards that you can trade for real money. Note that daily absenteeism rewards can only be added by completing the task.
Invite Friends – if you would like to invite friends and make money together, you can do so through the share button on the app. send a link to your loved ones so that they can download the app and make money. In case your friends download and use the Mabuk Duit app, you will receive 150 points immediately. The more you invite new users, the more you earn.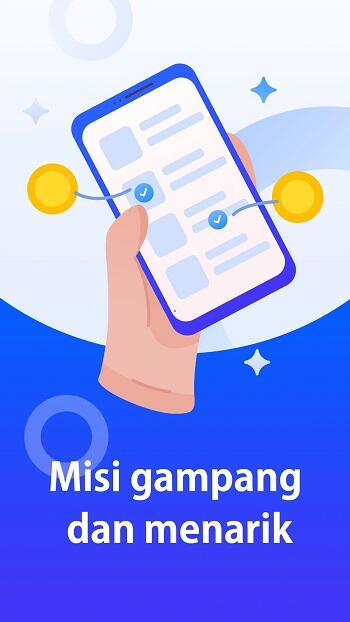 Connect With Bank – the app requires you to connect to an e-wallet account or bank account because you have to withdraw the real cash you have earned. Don't worry about your safety because the personal info you share with this app is private. The app has an integrated instant payment system that makes your withdrawal prompt.
Redeem Gifts for Cash – this is the main way you make money in this app. The application provides users the chance to redeem gifts for cash. Besides, the platform also offers you another way of earning profits. With the referral code system, you just invite as many friends as you can and get an additional bonus for every new user you bring on board.
Download Mabuk Duit APK Latest Version – Unlimited Real Money
With the Mabuk Duit APK, you have the opportunity to make instant money. Complete the Mabuk Duit APK latest version and earn more money!