Matching games aren't exactly new but they're getting more interesting. Play Link Animal today and link 2-3 animal tiles together. Enjoy beating records and more!
Information of Link Animal
| | |
| --- | --- |
| Name | Link Animal |
| Updated | |
| Compatible with | Android 4.1+ |
| Last version | 2.08 |
| Size | 15.51 Mb |
| Category | Puzzle |
| Developer | GAME OFFLINE HAY |
| Price | Free |
| Google Play Link | |
| MOD | No ads |
Don't you just love playing casual puzzle games that lets you enjoy it for a long time? If you're a fan of Candy Crush and similar games, then you love matching games that are unique. However, if you've been looking for newer ones to play, then this is the right game for you. Link Animal is a new puzzle matching game wherein you can link 2-3 straight lines together with the same animals. This is a great and easy to play game that you can never get bored of playing.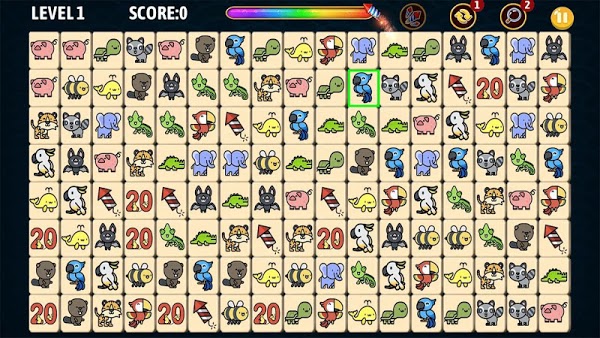 Published by Game Offline Hay, the game features many cute animals that you'll link together. The game is as simple as connecting two or three similar tiles together with a straight line to eliminate them. You can finish the level by eliminating all of the tiles here! Can you complete the challenge?
Match Animal Tiles Together
You may have played a puzzle game or two in the past. Today, there are thousands of these games available for anyone to enjoy. These are easy to play game as they don't consume as much size and effort for people to play. You only need to focus on the task at hand and enjoy doing it. That's why most games today provide cute characters and visuals for people to enjoy puzzle games.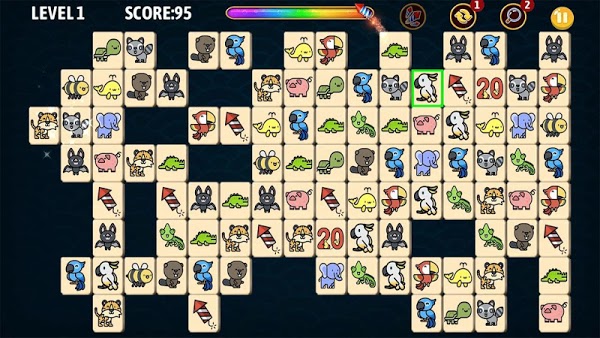 If you're one of the people who're into matching puzzle games such as Candy Crush, then you'll love this new one. This is called Link Animal and it features cute animal designs that will be inviting for animal lovers. The game features numerous animals such as pigs, grasshoppers, dolphins, bees, birds, turtles, bears, alligators, bats, racoons, elephants, tigers and many more. Aside from that, there are non-animal tiles such as numbers and rockets in the game. Play different levels today and complete them for rewards.
Do you appreciate an offline game that lets you enjoy your time playing? This is a fun game to play by yourself today as it offers a quick and enjoyable gameplay.
Link Animal Features
There are a lot of animals all around the world. They are part of our world and they've existed longer than us. If you love animals and puzzles, then play Link Animal today.
Animals + Puzzles – You may have a pet today such as a dog, cat, rabbit or any other. People literally have a lot of unique pets today such as fishes, racoons, and even birds. We love animals that's why we try to do everything to take care of them and increase their populations. This is also the reason why there are many animal-themed games in Google Play Store. Now, enjoy Link Animal which is a puzzle game that showcases animal tiles!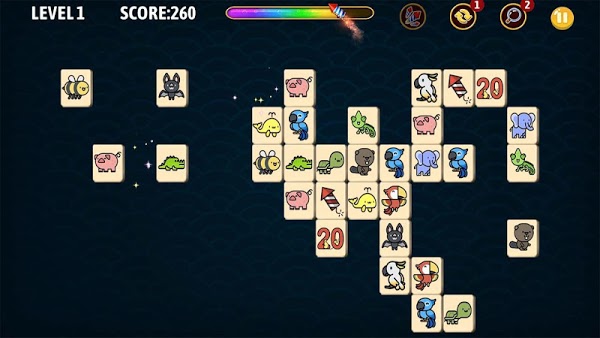 Connect like tiles together illustrated by the animals in it. Here, you can connect 2-3 tiles together provided they all have the same animals. Here, there's a time limit to each level which will challenge players to think and act fast. Most importantly. You'll need to use your brain and incredible reflexes in the game so you can complete each level. Enjoy different animal designs today!
Link Similar Tiles Together – If you've played Candy Crush before, then you already know how to play this game. This one follows the format for these games in which the player must link all the similar tiles together. You can link a minimum of two tiles together to eliminate them. If possible, you can also link 3 tiles provided that they're in a straight line. Most importantly, there are a lot of enjoyable levels to play in the game that have time limits!
Features Many Animals – This game features many animals inside tiles. These include grasshoppers, bats, birds, pigs, crocodiles, bees, tigers, bears, ducks, whales, raccoons, elephants, and many more. You'll enjoy the different animal designs with unique colors in this game. Here, there are a lot of tiles on each level that you must all connect to each other. Aside from that, there are tiles that doesn't contain animals.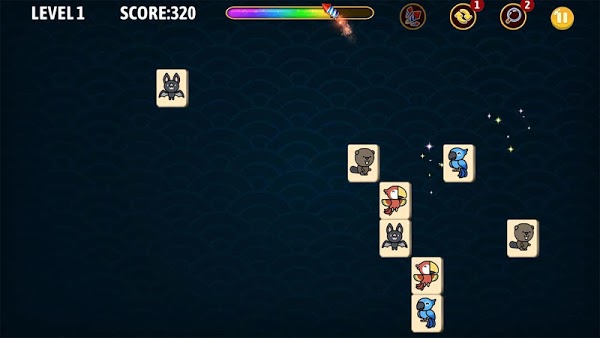 These tiles either contain the number 20 or rockets! The rockets will explode into other similar tiles which can help you eliminate them. Then, the number 20 will give you additional scores!
100% Offline – This game can be played offline! This means you don't need to connect to the internet for you to enjoy it. This means you can save on money and battery.
Lightweight and easy to play – The game is incredibly lightweight! This means you can download it in any device you have today.
Download Link Animal Mod APK – Latest version
Do you love puzzles and animals? You'll love playing Link Animal today! Enjoy countless tiles by matching them together.