With the Lightsail VPN MOD APK, you can enjoy premium VPN services for free. Enjoy masking IP, unblocking geo-locked content, and safeguarding your mobile device!
Information of Lightsail VPN
| | |
| --- | --- |
| Name | Lightsail VPN |
| Updated | |
| Compatible with | Android 5.0+ |
| Last version | 2.0.18558 |
| Size | 9 MB |
| Category | Tools |
| Developer | Lightsail Security Lab |
| Price | Free |
| MOD | Premium, No ads |
Are you looking for the ultimate VPN app that comes with data protection features and the best encryption protocols? Look no further! The Lightsail VPN Premium app is one of the finest VPN apps that you can download and use on your smartphone device.
This app prevents all third parties from tracking or infiltrating your online activities. As a result, you will get a chance to browse the internet anonymously. Nobody will see your browsing history or trace your location!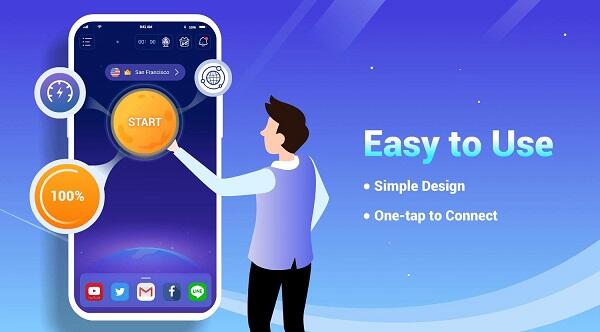 In case you are fond of connecting to a public Wi-Fi hotspot, you put private data at risk. Many malicious people out there use such networks to mine for personal information that can in turn be used for all the wrong reasons. Therefore, you should secure yourself with a VPN app to safeguard your device from cyber attackers. The Lightsail VPN is the best solution for you. Download and install it now and enjoy top-notch security for your smartphone.
Online Safety and Security
This VPN app for Android comes provides a spectacular and straightforward interface that is simple to use. The app does not require users to register after download. You just launch the app and your secure online experience will start immediately.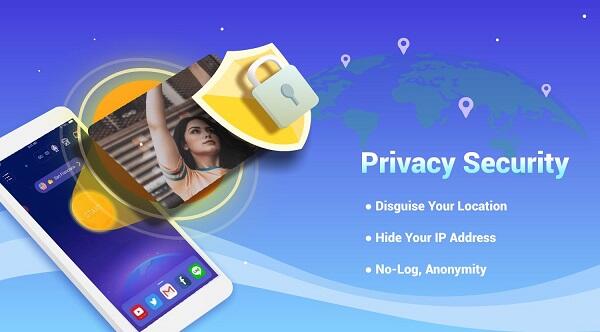 With the Lightsail VPN app, you will be able to mask your real IP with a single tap. Then, you can choose among a range of locations from around the world and use it as your geo-location. Notably, users can connect to a group of free servers located in Canada, the United States, the United Kingdom, Germany, Netherlands, Singapore, and Japan. In addition, they get the chance to opt for a cluster of premium subscriptions and enjoy even faster Internet speed.
Apart from all these benefits, this mobile VPN solution lets you dodge censorships, firewalls, and geo-restrictions. That way, you can unblock various websites, apps, social platforms, and favorite online content in a flash.
Features of the Lightsail VPN App
This amazing app protects personal data from attackers. Besides that, you can safely surf the web in private and do lots of other things through the VPN.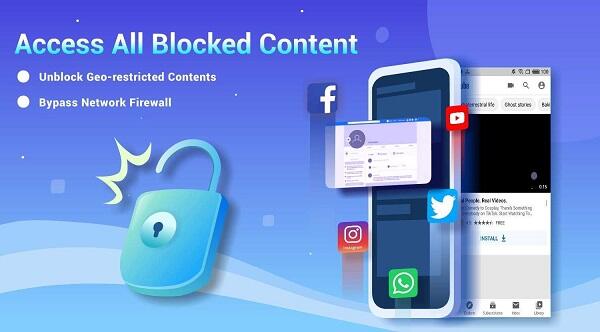 Privacy Protection – enjoy a VPN service that offers you anonymous browsing combined with maximum privacy protection. Bypass any available firewall, mask your location, and acquire a fake IP. Encrypt and safeguard your internet traffic. The best thing about this app is that it will offer all premium VPN features that will help you maintain your online privacy.
Safely access social networks do not wait for slow loading anymore! Enjoy the super-fast gaming experiences with the best VPN for android with unlimited streaming. You can also watch popular TV programs, movies, and live sports through some apps that are restricted based on their geographical location.
Unblock Websites, Apps, and More – bypass firewalls and access all blocked content. With the LightSail VPN Mod APK, you can unblock geo-limited websites while shielding your personal information from possible attacks. That means that you can enjoy all the geo-locked apps, websites and more, whenever you want at any time. Download the app now and access blocked content without struggle.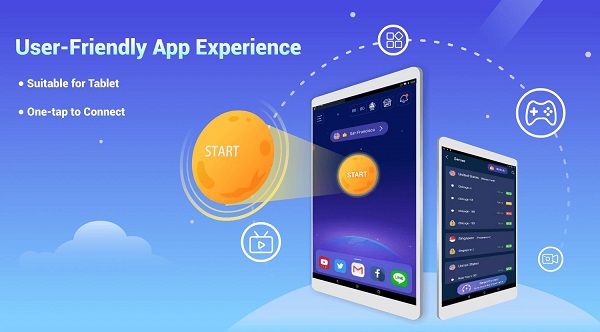 No Logs or DNS Leaks – this app doesn't record any logs. In fact, the app will never record any of your online activities. According to the developer, the app will also never upload any of your privacy information. On the other hand, Lightsail VPN provides DNS proxy by default! Moreover, no DNS queries will leak and your ISP will not be able to record them.
Hotspot Shield – if you are not willing to stop using the free public Wi-Fi and hotspot networks, you should download this app today! Enjoy maximum protection from leaks that are present on public Wi-Fi connections. This app has VPN encryption features that will make your data secure and safe. Completely prevent information leakage with the Lightsail VPN.
Various Servers – the app operates perfectly courtesy of various high-speed VPN proxy servers that are located in the US, Canada, the UK, Netherlands, Germany, France, Bulgaria, India, Australia, Japan, Singapore, etc. The ultra-fast proxy servers cover over 20 different regions of the world. Be certain that these servers will make the usage of the app fast and reliable.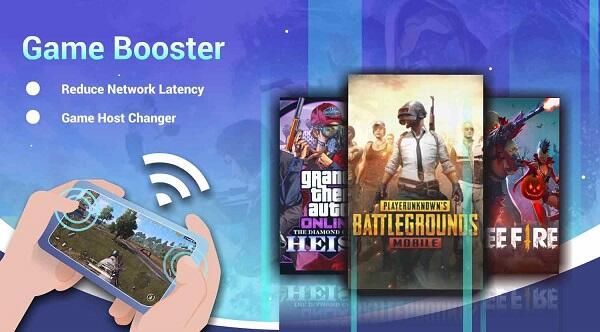 Free, Unlimited, and Fast VPN – without a doubt, this app will fascinate you with its light-speed fastness! It comes with unlimited speed and bandwidth and it is 100% free. With the global high-speed servers that are located in various countries around the world, you surely should expect that this app is super-fast.
Easy to Use – this app has a simple and user-friendly design. With just a single tap, you can launch the VPN without so many configurations.
Download Lightsail VPN Premium Mod APK – Unlimited, Fast, and Free VPN
Download Free Lightsail VPN MOD APK, enjoy unlimited, fast, and free forever VPN services on Android! No credit card or additional permissions are required!