Are you keen on creating stop motion videos? Stop doing them manually and install Life Lapse Stop Motion Maker instead to get exclusive features today!
Information of Life Lapse Stop Motion Maker
| | |
| --- | --- |
| Name | Life Lapse Stop Motion Maker |
| Updated | |
| Compatible with | Android 5.0+ |
| Last version | 3.2.5 |
| Size | 150.99 Mb |
| Category | Photography |
| Developer | Bolandia Creative Inc |
| Price | Free |
| Google Play Link | |
| MOD | No ads |
About Life Lapse Stop Motion Maker
Stop motion is a cool effect done by taking hundreds and thousands of continuous shots that line up perfectly to create a video. This has been done for countless shows, movies and even short videos by countless people for years. But if you want a more seamless experience, try creating it with Life Lapse Stop Motion Maker! This app is solely dedicated to stop motion which allows you to get creative and faster shooting processes.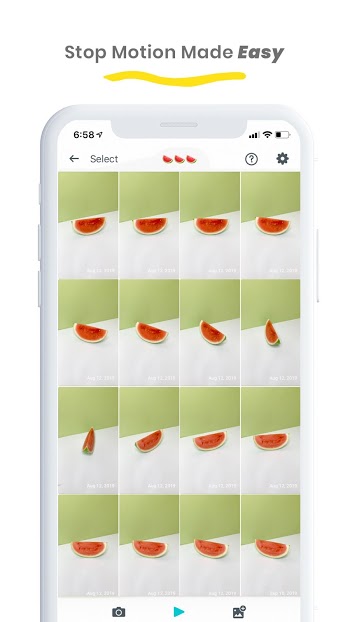 In short, it has the interface which makes creating stop motion so easy and smooth. It gives features such as adding music, filters, size, boomerang, speed and reverse. The app organizes every shot so you can easily see the progress and the overall result. Don't just use your phone or any camera for the job but rather shoot it with this app now!
Create Stop Motion Easily
If you didn't know, stop motion animated film was first created in 1898 by J. Stuart Blackton and Albert E. Smith. From then on, numerous films and shows have showcased stop motion to this day. Today, we can easily create them with devices that can fit in our pockets. However, to make things more simplified, we can even use an app called Life Lapse Stop Motion Maker. This is an app specially crafted for all things stop motion.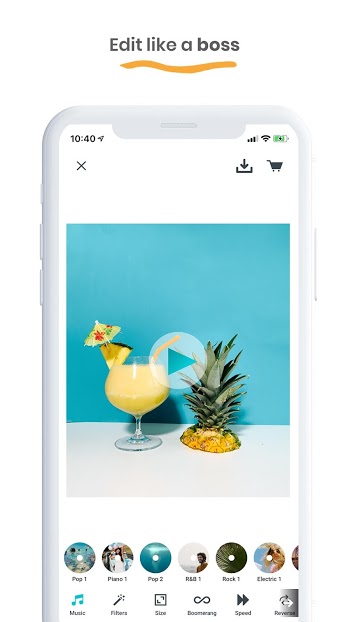 Because of this, you can easily see the sequence of the shots and it can even make use of the ghosted image feature. This function allows you to align your subject in different clips to achieve the best effects. This feature alone saves you tons of time, money and effort. You also don't need to have extensive video editing skills to pull of some insane videos. Also, you can create multiple projects without them overlapping with each other which is the case with phones.
In this app, you can get filters, camera timer, re-arrange clips, import photos and many more features. Basically, you can now create the best videos ever.
Features of Life Lapse Stop Motion Maker
Want to create a video for your social media account or your family? Why not make a stop motion video to make it more impactful? With the help of Life Lapse Stop Motion Maker, you can achieve it.
A Stop Motion Maker – If you wanted to create a video today, there are numerous apps to help you. But if you want to create something different, something more engaging, try creating a stop motion video. With Life Lapse Stop Motion Maker, you're able to focus on what you're doing to create the best ever animation. Forget about manually doing it ever again because this app has everything you need. It also has a lot of features that allow you to create different styles for your videos.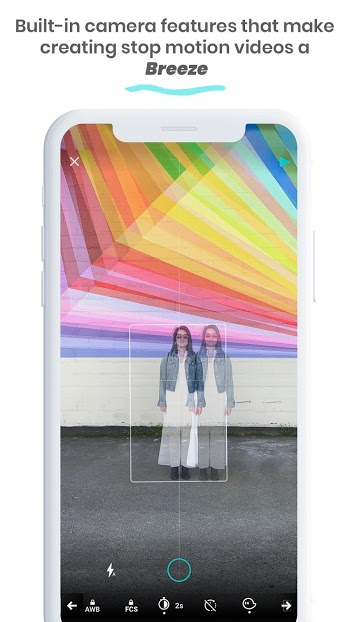 In this app, you can get Ghosted Image which allow you to perfectly align shots to create a seamless video. Besides that, you get to customize a lot of things such as sizes, re-arrange clips, speed, music and many more.
Ghosted Image/Opacity Slider – The Ghosted Image feature allows you to sync up shots perfectly. Basically, you'll be able to see the previous shot as an overlay so you can adjust the next clip and sync it perfectly with the last shot. As you know, stop motion videos rely heavily on your ability to make the photos look seamless. This feature saves you time and effort in aligning shots post-production! You can also adjust the opacity thanks to a slider.
Filters and Camera Timer – Life Lapse Stop Motion Maker also features different filters built-in in the app. This means you don't have to manually apply them as they're all in the app itself. Here, you can also enable the camera timer so you can prepare for each shot nicely. The app considers a lot of the common problems with making stop motions and created features that solves them!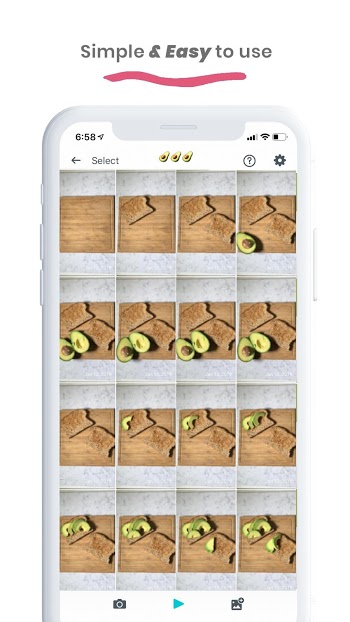 Import, re-arrange and Delete – You can also import photos, re-arrange clips and delete those you don't need. The app has a ton of basic features that allows you to create stop motion videos. This alone makes this the best app to use for stop motion videos.
Customize sizes, speed and music – Life Lapse Stop Motion Maker also allows you to customize the size of the video. Whether you upload it to YouTube or Facebook, you can adjust the video easily. Aside from that, you can adjust the speed and add background sounds. The app allows you to easily export as well!
Download Life Lapse Stop Motion Maker Mod APK – Latest version
Create the most stunning stop motion videos today with Life Lapse Stop Motion Maker! Download the fresh version to get all the features.