Download Last Hope 3 Mod APK Unlimited money, gems Latest version and explore a zombie-ravaged city in this post-apocalyptic shooter game. It supports offline FPS gameplay.
Information of Last Hope 3
| | |
| --- | --- |
| Name | Last Hope 3 |
| Updated | |
| Compatible with | Android 6.0+ |
| Last version | 1.47 |
| Size | 127.74 Mb |
| Category | Action |
| Developer | JE Software AB |
| Price | Free |
| Google Play Link | |
| MOD | Unlimited money, gems |
Unlimited gold
Unlimited cash
NOTE: IF YOU STUCK IN LOADING. YOU NEED TO INSTALL THE BYPASS APK THEN FINISH TUTORIAL THEN INSTALL MOD OVER THE APP.
Last Hope 3 APK is an FPS shooter game offered by JE Software AB. The dark lord has returned to conquer the world again, so you must rise and save humanity from destruction.
The game presents a vibrant city that is now filled with mutated creatures and bloodthirsty zombies. You play as the last remaining hope of humanity who must find a way to escape from this place.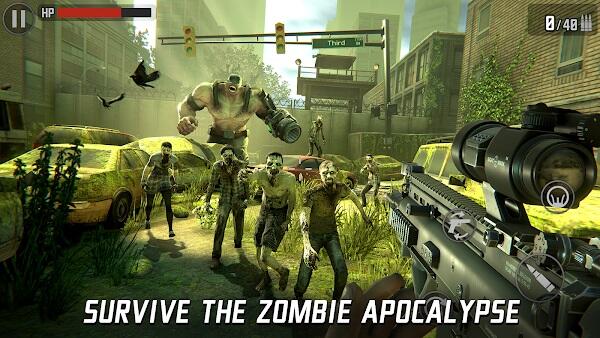 Pick up your guns and blast your way through hordes of zombies loitering in the city. Are you ready to take on this challenge? Download Last Hope 3 APK for Android to find out first-hand.
A Superior Gaming Environment
The first thing that you will notice about Last Hope 3 APK is its superior 3D graphics. The game features realistic and high-quality graphics that will send chills down your spine.
You will see detailed environments, gruesome zombies, and lifelike animations. All of these elements come together to create an immersive and horrifying gaming experience.
The game also features an excellent soundtrack that further amplifies the feeling of dread. If you are a fan of fast-paced horror games, you will enjoy Last Hope 3 APK.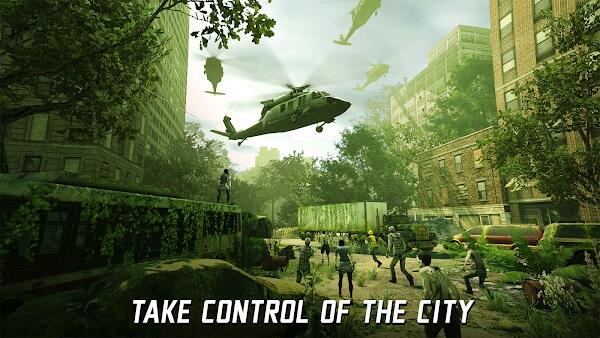 Not only does the game look great, but it also runs smoothly on most Android devices (preferably Android 6.0 and above). Even if your device is not the latest and greatest, you should be able to run the game without any issues.
Non-Stop Zombie Shooting Action
The game's main objective is to survive the zombie apocalypse and find a way out of the city. However, this will not be easy as the whole place is now crawling with zombies.
You will need to use all of your shooting skills to take them down. The good news is that you have an arsenal of powerful weapons at your disposal.
Choose from diverse firearms, including pistols, shotguns, and rifles. You can also find special weapons scattered around the city. Use them wisely since they can help you take down zombies more effectively.
In addition to your firearms, you can also use melee weapons such as knives and axes to kill zombies. However, these weapons are not as effective as firearms, and you should use them sparingly.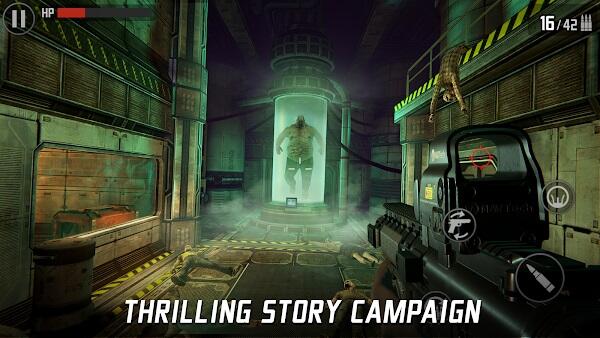 The game features an endless supply of zombies to kill. You can also replay levels to try and get a higher score.
Different Game Modes to Enjoy
Last Hope 3 APK features four different game modes, including:
Story Mode. Here, you will be required to help survivors escape from the city. You must also concentrate your efforts on rebuilding the city. Give it back its vibrancy and hope.
Sniper Mode. Your primary goal is to become a powerful assassin. You must use your sniping skills to take down zombies from a distance. This mode is perfect for players who want to test their accuracy and shooting skills.
Contracts. In this game mode, you will be tasked with completing different missions. These may involve rescuing survivors or eliminating certain targets. The catch is that you must complete these missions within a time limit.
Defense Mode. As the name suggests, your primary objective is to defend your position against wave after wave of zombies. You can use different weapons and traps to hold them off. This is an excellent mode for players who want to test their endurance. Can you survive until the end?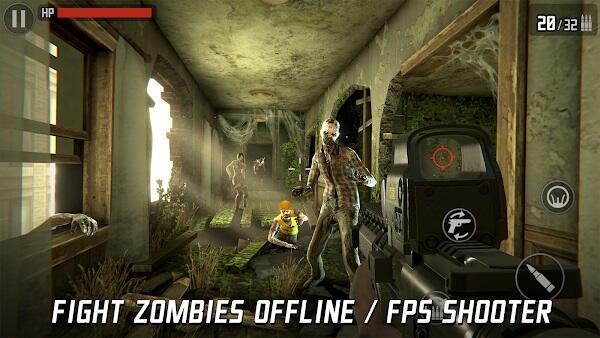 Whichever game mode you choose, you are in for a challenging and exciting experience. You will always be on the edge of your seat, waiting for the next zombie to appear.
Fight Powerful Bosses
In addition to the regular zombies, you will also encounter powerful bosses. These bosses are much bigger and more challenging to take down.
You require special tactics and strategies to defeat them. Fortunately, you can find helpful hints on how to beat them in the game's menu.
Defeating these bosses will give you a sense of satisfaction. It is also necessary if you want to progress in the story mode.
Earn Coins to Unlock New Weapons
This game has numerous missions to undertake. As you complete missions, you will earn coins and other treasures.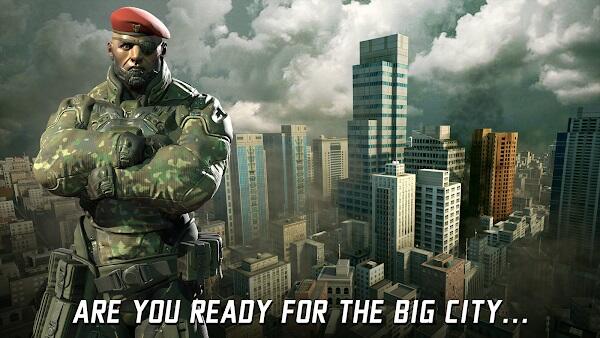 You can then use them to unlock new weapons and other items. The game also features a variety of upgrades that you can purchase to make your character more powerful.
Overall, the game has well-thought-out progression systems that will give you every reason to continue playing. You should aim at continually improving your arsenal so that you can take on more powerful zombies.
Fortunately, you can use in-game currency to purchase different items. You can also find helpful power-ups that will give you an edge in battle.
Controls That Feel Natural
The controls in Last Hope 3 APK feel natural and are easy to master. You will have no problem navigating the city or shooting zombies.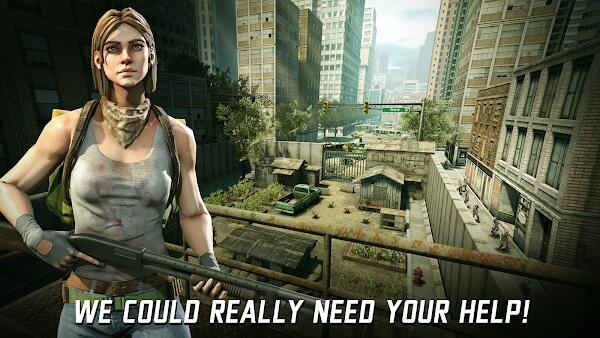 The game also features a robust cover system that you can use to avoid getting hit by enemy fire. You can also use it to take down zombies more effectively.
The game also features an intuitive aiming system that will help you take down zombies with ease. If you are a fan of FPS games, you will feel right at home with the controls in this game.
Last Hope 3 MOD APK Download
Downloading the Last Hope 3 MOD APK 2023 version opens new possibilities for the game. It guarantees an enhanced gaming experience. Here are its features:
Last Hope 3 MOD APK Unlimited Money and Gems. This MOD gives you an unlimited supply of in-game currency. You can use it to purchase different items and upgrades.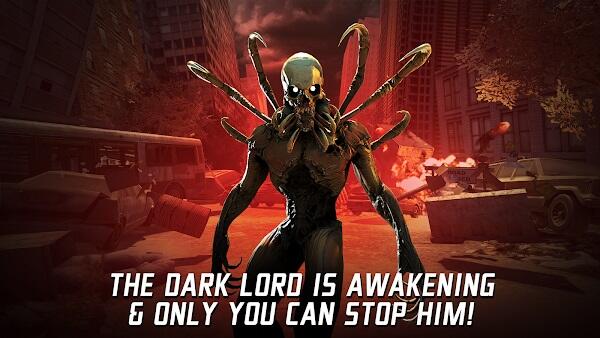 All Levels Unlocked. The Last Hope 3 MOD APK unlimited gold ensures that all levels are unlocked from the start. This gives you the leeway to play any level that you want.
No Ads. The Last Hope 3 MOD APK for Android removes any disruptive ads from the game. You can now focus on fighting zombies and rebuilding the city.
Conclusion
The Last Hope 3 MOD APK is an excellent game perfect for players who love FPS games. It features great graphics, intense gameplay, and a variety of game modes.
The game also has a robust progression system to keep you hooked for hours. If you are looking for an enjoyable and challenging game, look no further than Last Hope 3.