Download King of Glory APK Mod Latest version and enjoy team-based & unpredictable RPG fighting escapades. The MOBA game is a perfect Chinese version of Arena of Valor!
Information of King of Glory
| | |
| --- | --- |
| Name | King of Glory |
| Updated | |
| Compatible with | Android 5.0+ |
| Last version | 3.81.1.8 |
| Size | 439 MB |
| Category | Action |
| Developer | Tencent Games |
| Price | Free |
| MOD | No MOD |
King of Glory APK is a multiplayer online battle arena (MOBA) game offered by Tencent Games. It is also known as the Strike of Kings or Honor of Kings. The game challenges players to fight in intense 5v5 battles.
You will form a team of heroes and fight in a dynamic world against other players. You must destroy your rival's base to win the match. However, your adversaries will not take your attack lying down, and you must be prepared for a fierce and unpredictable battle.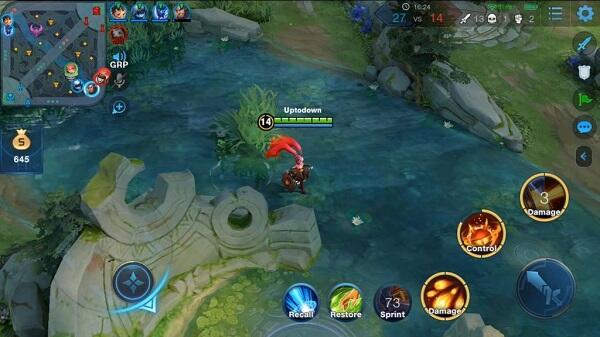 Fortunately, you will access different heroes with unique strengths, abilities, and skills. You can utilize these heroes to your advantage and strategize with your teammates to defeat the opposing team.
Overall, King of Glory for Android does not disappoint with its team-based gameplay. It will keep your heart pumping as you emancipate yourself from the daily grind and have fun battling your friends or other players.
King of Glory APK - Background Information
This game follows a similar concept to your typical MOBA game, including the League of Legends and Heroes of Newerth. It is set in a fantasy world, and players must fight in intense 5v5 battles against other players.
The game was developed by Tencent Games, one of the largest & most reputable video game companies in China. The developer released King of Glory to adapt the traditional Arena of Valor MOBA gameplay to the mobile platform, making it available to the Chinese market.
The game has been popular since its release, racking millions of downloads and garnering positive reviews from players. While it does not offer anything particularly innovative in terms of gameplay, King of Glory's fast-paced & team-based action has attracted many players and fans.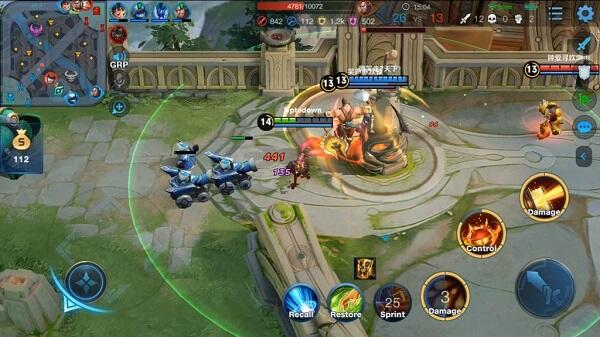 The game will test your skills and strategic thinking, as you must work with your teammates to defeat the opposing team. As such, you will need to be constantly on your toes and make quick decisions, all while working together with your team to coordinate attacks and develop strategies.
Outstanding Features of King of Glory APK
A Highly Responsive Virtual D-Pad. This game's controls are highly responsive and easy to use, making it a great option for players of all skill levels. It features a D-pad on the left, allowing you to move around the battlefield. The attack & skills buttons are located on the right.
Numerous Characters. This game features an extensive roster of heroes, including Mi Yue, Sun Bin, Liu Bang, Luban, and Shangguan Wan'er. Each has unique skills that you can use to your advantage. As such, you must constantly explore different heroes and find the perfect combination for your team.
Dynamic World. The game's world is highly dynamic, featuring a variety of obstacles and destructible environments that change with each match. You will also access numerous items and power-ups during battle, which you can use to turn the tide of the match.
Unique Arcana Improvement System. This game allows you to evolve your power and abilities with the Arcana system. This will offer magical enhancements that can influence your hero's abilities. You can improve their stats, skills, and appearance, giving you the perfect hero for your play style.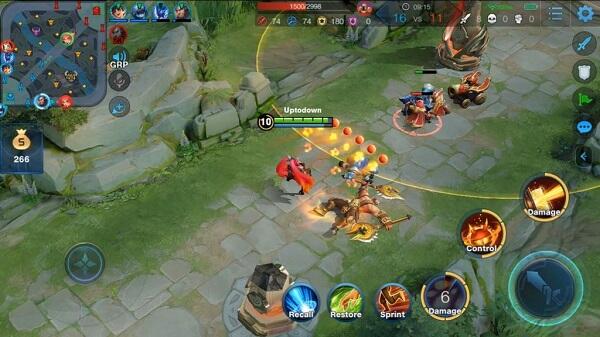 Progressive Gameplay. Every effort you put into the game will be rewarded. You'll start by destroying turrets, and these small victories will eventually lead to the decimation of the enemy's tower.
Different Heroes' Abilities. Your heroes will be classified into classes, including tank, marksman, mage, assassin, warrior, and support. You must decipher the strengths and weaknesses of each class, and utilize them to your advantage in battle.
Well-Developed Game Modes. This game offers many gameplay modes to suit different play styles. You can battle other players online in quick skirmishes, or team up with your friends for intense 1v1, 3v3, or 5v5 matches. Other game types to explore include Casual Matches, Mini Matches, Ranked Matches, and Creation.
Beautiful Graphics. The graphics in King of Glory are highly detailed and visually appealing, making the game a joy to play. Whether you're battling through forests or city streets, you'll be treated to stunning visuals and impressive special effects.
Exceptional Sound Effects and Music. The sounds of any game are important for immersing players in the gameplay, and King of Glory does not disappoint. In addition to the dynamic music, you will hear realistic sounds that add to each battle's intensity.
System Requirements & Additional Information
King of Glory APK is a heavy game weighing approximately 500MB. We recommend you have at least 1.3GB of free space on your smartphone before installing this game. It is adapted to work optimally on most Android devices.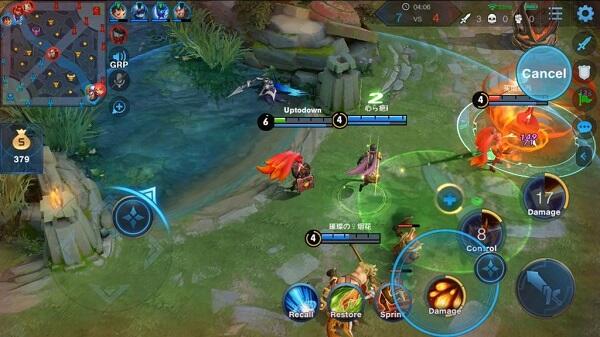 The game's action-packed gameplay, stunning graphics, and immersive sound effects make it one of the most popular mobile games today. However, some features are locked behind a paywall, and players looking to get the most out of King of Glory may need to make in-app purchases.
However, the game has an in-game currency that players can use to unlock these features. Ensure you earn enough game currency to get the most out of King of Glory.
Finally, the installation process is a breeze. Once you have the King of Glory APK OBB file, it will only take a few clicks to install the game on your Android device.
Unique Tips and Strategies for Playing King of Glory
Make the most out of your heroes' skills and abilities by using them strategically during battle. Look for opportunities to use your heroes' special attacks to deal extra damage, or to counter enemy attacks and protect your allies.
Pay attention to the cooldown times on each hero's skill, and plan your turns accordingly. This will help you use each hero's abilities at the most opportune moments, maximizing their effectiveness in battle.
Take advantage of the different game modes available to explore different strategies and gameplay styles. For example, try playing 1v1 matches with a friend or against the AI to develop your skills and learn new tactics.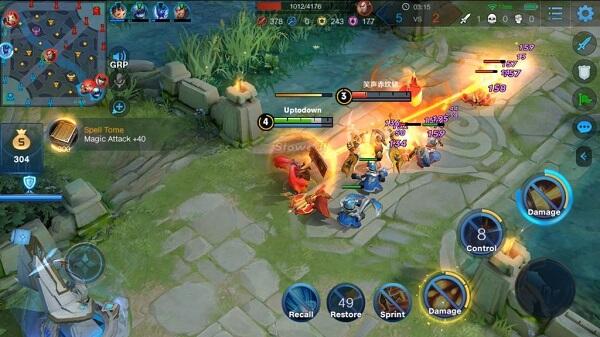 Upgrade your skills to boost your hero's stats, giving you the edge in battle. This will offer the most significant improvements to their performance in combat.
Connect with other players online and challenge them to friendly duels or team matches. This will help you build your skills.
Whether you're a casual player looking for fun or a seasoned pro looking to improve your skills, King of Glory has something to offer everyone. With its exciting action, deep strategy, and gorgeous graphics, it truly is one of the best mobile games available.
King of Glory APK MOD
This game's MOD gives players an edge in battle by providing unlimited access to powerful hero shards, advanced items, and other game upgrades. To get the most out of this MOD version, you must have advanced skills and strategies for playing King of Glory.
Conclusion
King of Glory is a must-have mobile game for anyone who loves fast-paced action and deep strategy. It offers numerous heroes to master, unique game modes to explore, and exciting battles to keep you on your toes. If you're looking for an engrossing, high-quality mobile gaming experience, look no further than King of Glory!