Download Kinemaster Pro APK 2022 and get started with creating videos on your phone, tablet, and Chromebook. This application will diversify your device's ability to do stuff.
Information of KineMaster Pro
Do you want to create stunning videos right through your mobile device? Are you interested in doing more than what a normal mobile phone can do? If yes, Kinemaster Pro is a must-try for you.
With a long list of wonderful features, users will love the capability of Kinemaster Pro. It can not only create amazing videos, but can also let you edit, modify, and share it on social media.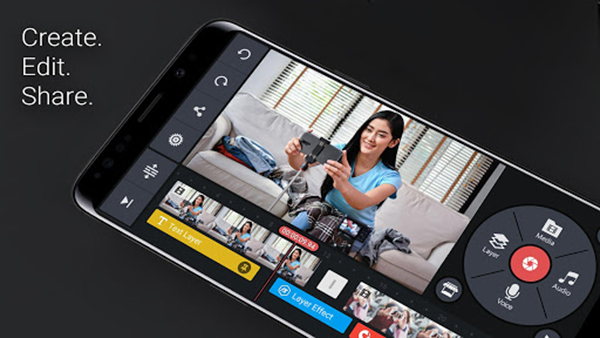 The easy-to-use user-interface (UI) lets users get friendly with the app within minutes. Mastering the front-end is no big deal.
One of the best parts of this application is that it can run easily on medium configuration hardware. Unlike other video editors, this app is lightweight. However, never expect any video editing software to run on low-end phones. (That's totally impossible).
Tons of Interesting Features to lure customers
The developers have put a lot of effort into delivering tons of features, which will lure a lot of users. Take a good look at them:
Add multiple layers of video, images, text, special effects, etc
Color correction to enhance media appearance
Trim, splice and crop videos
Slow-motion effect
Export up to 4k 2160p video at up to 30FPS
Share on YouTube, Facebook, Instagram, and much more within a tap.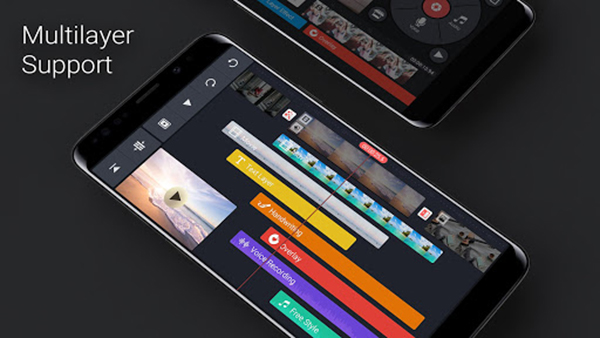 And the list goes on!
Premium users must make sure that if they don't want to continue with their paid license further, they must cancel in Google Play, or else it will keep on getting renewed every time it gets expired.
Awesome Front-End and Stunning User Interface
If you are thinking that such a wonderful application might be tough to use, then you're wrong! Unlike other video editors, Kinemaster Pro features a relatively easy UI.
The front-end uses a dark theme, making it suitable to be used at night. If you're not comfortable with it, change the theme in the settings.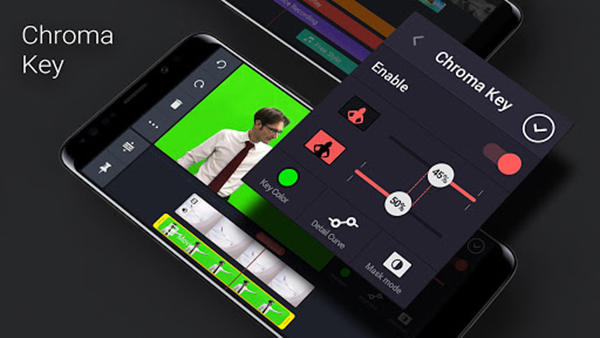 The most commonly used settings and features are at the top, and the least used ones are at the bottom. With almost everything ready and available on the screen, you will not have to search for any feature specially.
Overall, you'll love the UI and there is nothing to complain about.
Features of Kinemaster Pro Mod APK
Modified version features are always impressive and you'll love them in this case of Kinemaster Pro Mod APK latest version. Since they are Mod versions, they will always be unofficial and might contain threats. Make sure to be alert.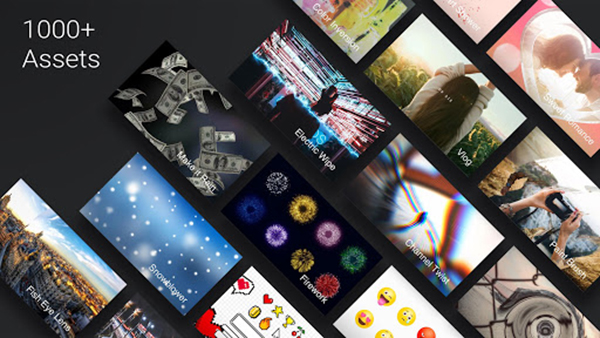 Subscription unlocked
Access to the entire store/items
No watermark
Conclusion
For all the users who love to shoot, edit and share videos and other media on their smartphone, Kinemaster Pro Mod APK free download is a perfect tool for them. With the regular updates, new features keep on being added constantly, enriching the list even more. Download Kinemaster Pro for Android now!