Download Indian Cars Simulators 3D Mod APK All cars unlocked latest version and explore dynamic Indian maps while driving your favorite car. It has cool graphics and advanced driving physics.
Information of Indian Cars Simulator 3D
| | |
| --- | --- |
| Name | Indian Cars Simulator 3D |
| Updated | |
| Compatible with | Android 4.4+ |
| Last version | 33 |
| Size | 104.12 Mb |
| Category | Simulation |
| Developer | Rohit Gaming Studio |
| Price | Free |
| Google Play Link | |
| MOD | All cars unlocked |
About Indian Cars Simulator 3D
Indian Cars simulator is a high-end driving simulation game offered by Rohit Gaming Studio. It lets you experience the real Indian driving conditions with interactive traffic.
The game features awesome cars and trucks of different brands like Tata, Hindustan, Force, Maruti, Eicher, Mahindra, and Bajaj. You can select your desired vehicle and drive it on the amazing Indian roads with different weather conditions.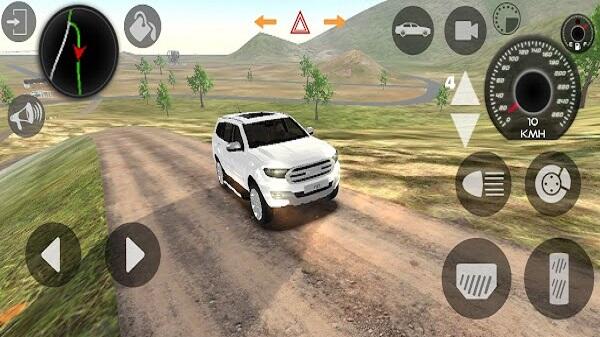 If you are ready to showcase your driving prowess, get the Indian Cars Simulators 3D for Android today! The game works the best with 4.4+ Android devices.
Exhilarating Driving Experience
One of the best things about this game is that it offers a realistic and daring driving world. It has numerous customization options for your vehicle.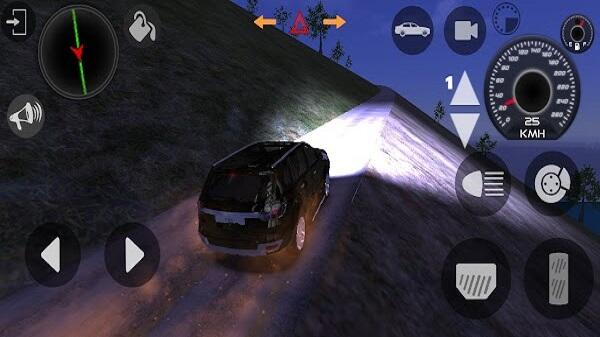 When you begin, you will have several free vehicles at your disposal. You can use them to explore the Indian countryside and get a feel of the game.
Every time you complete missions, you will be rewarded with money. You can use this money to buy new cars or upgrade the existing ones.
Advanced Driving Physics
There are different camera angles that you can choose from. This will give you a better view of the car and the surrounding environment.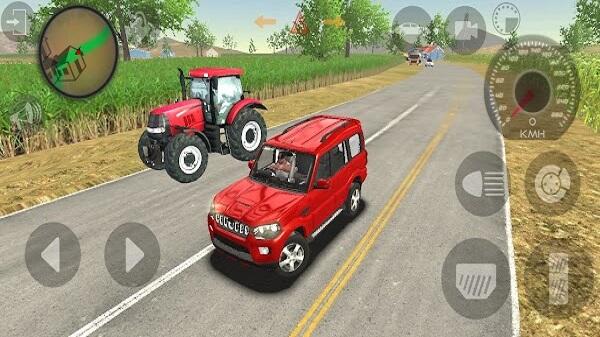 The controls are quite unchallenging. You can use the on-screen buttons or the accelerometer to control the car.
Additionally, every element of the game is real! You can see vehicles skidding, burning out, and even crashing into each other.
Overall, you will feel like you are driving a real car on Indian roads. This is the ultimate method to experience the country's driving culture!
Maps & Environments
Indian Cars Simulator 3D offers a vast and open world. You can explore different cities and states of India. Every location has been carefully designed to give you the best experience possible.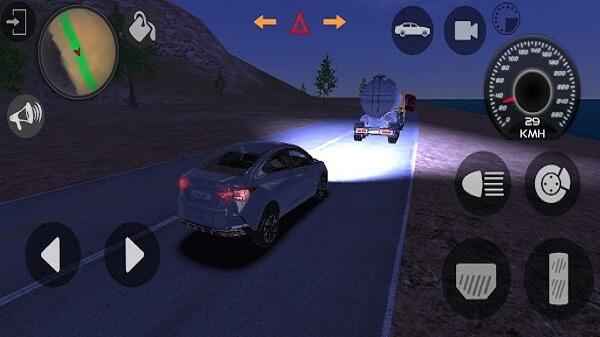 The game also features day and night cycles. This means that you will see different things happening at different times of the day. For instance, the streets will be more crowded during the day while they will be empty at night.
Outstanding Features of Indian Car Simulator 3D APK
Realistic Interiors. The vehicle's interiors have been designed to give you a realistic experience. You can see the speedometer, fuel gauge, and other things that you would find in a real car.
Free-Roaming. You are not restricted to any particular area in the game. You can go anywhere you want and do whatever you please. This open-world concept ensures that you never get bored while playing.
Real-Time Traffic. The game features a super authentic traffic system. The vehicles will move realistically, and you will see traffic jams, accidents, and other things happening in real-time. Additionally, you will see different vehicles on the road, including tractors, fuel tankers, buses, and cars.
Rich Graphics. The graphics are of the highest quality, and they look even better on high-resolution devices. You will be blown away by the level of detail in the environment and the vehicles. The greenery, buildings, and streetlights look very realistic.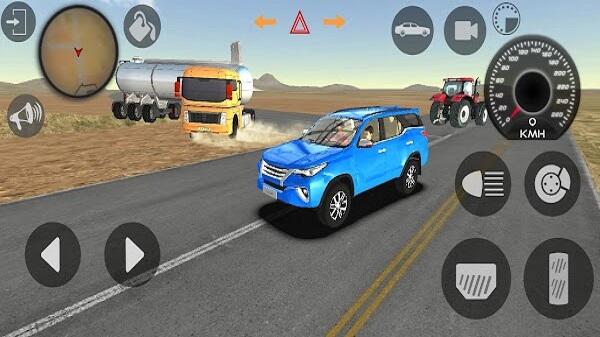 Exciting Sound Effects. The game features amazing sound effects that make the experience even more realistic. For instance, you will hear the sound of the engine revving, tires screeching, and horns honking.
Smooth Gameplay. The game runs very well with almost all Android devices. Even if you have a low-end device, you will be able to enjoy the game without any issues.
Customize Your Vehicle!
This game gives you the chance to become your own car mechanic. You can change the color, rims, and other things on your vehicle. You can also upgrade the engine, brakes, and other parts of the car.
This feature is very helpful if you want to make your car unique. It will also help you in races as you can make your vehicle faster and more agile.
If you want skidding capabilities, you can add nitrous oxide to your car. This will give you a speed boost and help you take down your opponents.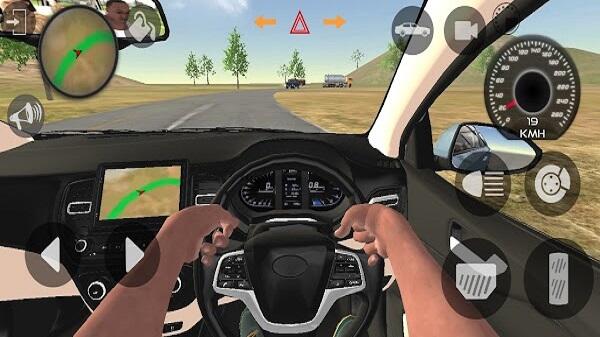 You can also change the camera angle according to your preference. There are three different options to choose from. You can either go for the first-person, third-person, or bonnet view. No matter what viewpoint you choose, the graphics will look great.
Indian Cars Simulator 3D MOD APK Download
The modded version of this game gives you access to everything you need to enhance your driving experience. You will have a nostalgic experience when you use this MOD. Some of its noteworthy features include:
Indian Cars Simulator 3D MOD APK All Cars Unlocked. In any driving game, the car is the most important thing. This is why this MOD has given you the chance to unlock all the cars. You can use any car you want and experiment with different driving styles. This will help you find your unique way of playing the game.
Indian Cars Simulator 3D MOD APK Unlimited Money. Money is crucial in any game. It allows you to buy things that will make your gaming experience better. In this MOD, you will have unlimited money to spend. You can use it to buy anything you want, including new cars and upgrades.
No Ads. There is nothing as irritating as pop-up ads that interrupt your game. The Indian Cars Simulator 3D MOD APK for Android will get rid of all the ads so that you can enjoy a hassle-free gaming experience.
Conclusion
The Indian Cars Simulator 3D APK is a must-have for any fan of driving games. It gives you the chance to live your dream of driving an Indian car.
You will explore different regions of India and drive some of the most popular cars on the market. The graphics and sound effects are top-notch, and the gameplay is smooth. You can also customize your car to make it unique.
If you want a better gaming experience, you can download the Indian Cars Simulator 3D MOD APK for Android. This will give you access to all the features of the game. You will also have unlimited money to spend.