Do you love playing as an impostor so much in Among Us? In Impostor vs. Crewmate, your wish is granted! Always play the role of an impostor now!
Information of Impostor vs Crewmate
| | |
| --- | --- |
| Name | Impostor vs Crewmate |
| Updated | |
| Compatible with | Android 4.4+ |
| Last version | 5.0 |
| Size | 70.21 Mb |
| Category | Action |
| Developer | OneSoft Global PTE. LTD. |
| Price | Free |
| Google Play Link | |
| MOD | Enemy cannot see |
About Impostor vs Crewmate
It's 2021 but Among Us is as popular as ever. It now has hundreds and millions of players yet it keeps on growing. No one can blame the game since it's one of the best mobile games to play during our situation today. But for people who love playing as an impostor every time that they wish there was a separate game for them, play Impostor vs Crewmate now!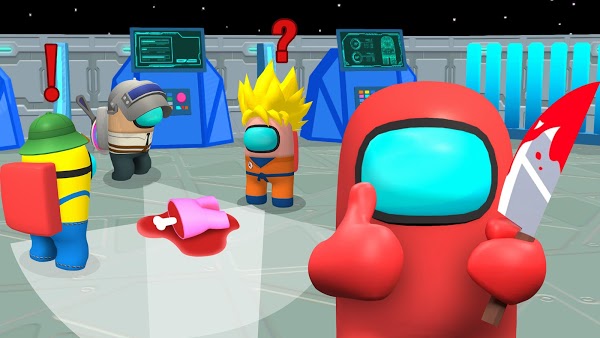 Here, instead of just randomly being selected in 2 different roles, you'll just play as an impostor every time. This unique game is suddenly rising in popularity as more than 5 million people have already downloaded the game. To play it, simply move around the ship and find the crewmates that you need to eliminate. But be careful as to not get noticed in the act of killing!
Play as an Impostor Forever
Have you played Among Us yet? If you're here, you might have seen or played it at least once. It's a popular action mobile game that features multiplayer matches where people are randomly selected as impostors and crewmates. It's the classic spy game where you'll need to be secretive as an impostor and alert as a crewmate. Some say that being a crew mate is boring, so what if there was a game where you are always the impostor?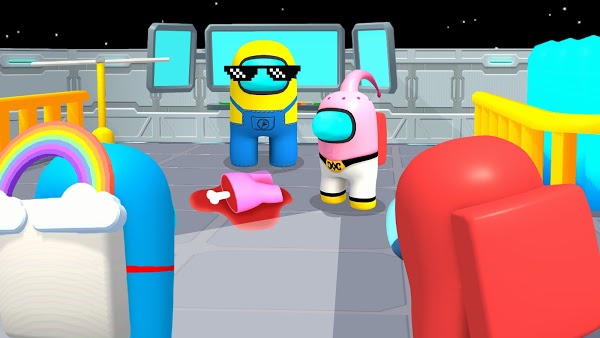 In Impostor vs Crewmate, you will play as an impostor forever! Enjoy killing off the crewmates in a series of challenging levels. The challenge here is that you must eliminate all the crew members in the correct order so that you won't get caught. Try to avert the enemy's vision when doing the deed or sabotage the operations to confuse the enemies. This is a popular spin-off of the main game that explores the side of an impostor more frequently. It's easy to control, nice to look at and most importantly, enjoyable.
Impostor vs. Crewmate Features
Can't get enough of playing as an impostor in Among Us? Thankfully, there's now a game called Impostor vs Crewmate where you'll be the impostor always.
Be an impostor – Do you find yourself addicted to playing Among Us every day? Don't worry, you're not alone as millions of people enjoy this fun and crazy multiplayer game. But what if you just enjoy playing as an impostor? Is there a perfect game that can accommodate your wishes? Fortunately, there's a game like that which is called Impostor vs Crewmate. Rather than being randomly selected for your role, you will always get the role of an impostor here. As such, it's your goal to destroy every enemy that you can see in every level. But it's not as simple as it sounds! You need to avoid the enemy's vision as best as you should so you can continue killing the crewmates! But when you finish all the levels, there are certain rewards that await.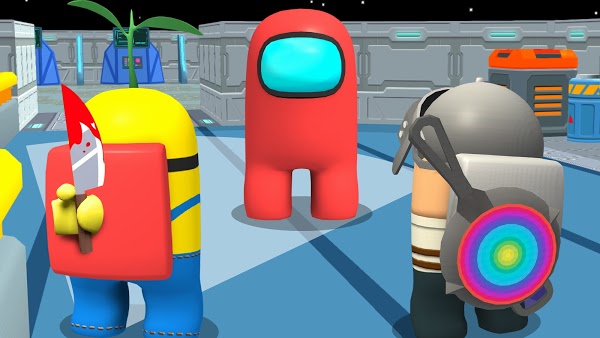 Eliminate and sabotage – As an impostor, you only have a simple mission – to kill every crewmate there is. This is easier said than done in most cases as each level carefully places different crewmembers where it's impossible to kill them. But if you're careful enough and patient, you can definitely complete it. You just need to learn to avoid the enemy's vision while moving in for the kill. As you eliminate more enemies, you'll learn how to do it efficiently. In a way, this is more like a puzzle game now than a spy one.
Various skins available – In the original game, players have the ability to select skins colors and various items to customize their look. Thankfully, there's also a customization feature in Impostor vs. Crewmate. Here, you can customize your hat and select from crazy designs such as a rabbit, Goku's hair, Majinbu's hair, a bat hat, and many more. Furthermore, there are also fun skins you can equip such as Goku, minions, Doraemon, karate kid and many more. Aside from that, there are numerous backpacks and pets to collect too.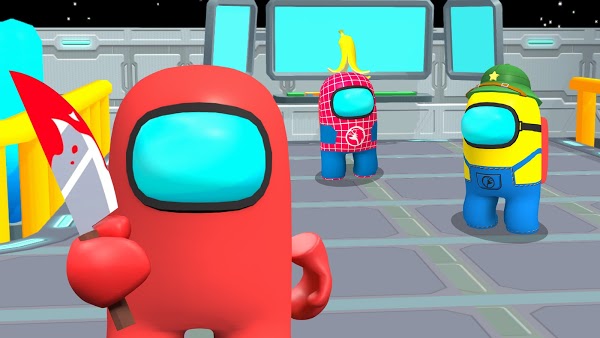 Plenty of challenges – In Impostor vs Crewmate, be prepared to face challenging levels every time. The layout, map and the number of enemies changes with each level you face. You may need to repeat a level multiple times until you get the correct timing and order right!
One tap controls and stunning graphics – There's no need to use your 2 hands to play this game as you can play it with one hand only. Plus, the graphics design is even more amazing than the original game which only features 2D graphics.
Impostor vs Crewmate Mod APK – Enemy cannot see, no ads
Do you want to play as an impostor forever? Download Impostor vs Crewmate now and enjoy killing crewmates.