Download Idle Mortician Mod APK Unlimited money, gems Latest version and showcase your business prowess. You will manage a cemetery to optimize functionality and maximize profitability.
Information of Idle Mortician
| | |
| --- | --- |
| Name | Idle Mortician |
| Updated | |
| Compatible with | Android 5.0+ |
| Last version | 1.0.92 |
| Size | 102.83 Mb |
| Category | Simulation |
| Developer | Kaiart |
| Price | Free |
| Google Play Link | |
| MOD | Unlimited money, gems |
Free upgrade (money not deducted) 
No ads
Idle Mortician is a business simulation game offered by Kaiart. It has business and strategy elements where you are in charge of managing a cemetery.
You will start from scratch and turn it into a profitable business. There are dozens of things that you need to do to make your cemetery productive.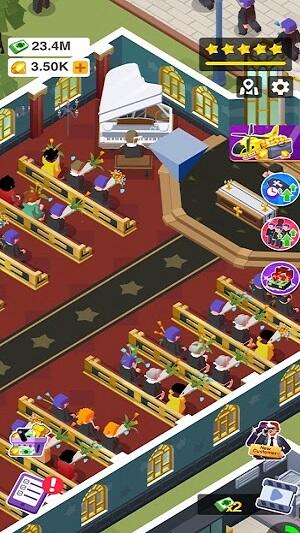 Fortunately, there is nothing beyond your capabilities as the game will provide you with all the necessary tools to get the job done. Ensure that you add new buildings and expand the cemetery as you see fit.
If you are looking for a game with in-depth gameplay and stunning visuals, you should give Idle Mortician a try. It is optimized for flawless gameplay with all Android 5.0 and above devices.
A Mind-Provoking Gaming Experience
There is more to Idle Mortician than meets the eye. The game will force you to think outside the box to find new ways of making your cemetery productive.
You will have to keep an eye on the big picture at all times and ensure that you are making sound business decisions. It is a challenging game that will keep you engaged for hours on end.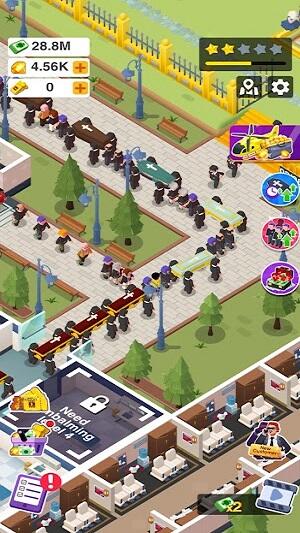 The gameplay is simple and easy to decipher. However, it will take some time to master all the game's mechanics. The developers have done a great job of balancing the game.
It is challenging enough to keep you hooked but not too difficult that you will get frustrated. It also features a helpful tutorial that will teach you the ropes.
Expand Your Business Empire
When you begin the game, you will have a small cemetery to work with. It is up to you to expand the business and add new buildings. Some key buildings to consider include:
Embalming Area. When you start receiving more bodies, you will need to set up an embalming area. This is where you prepare the bodies for burial.
VIP Lounge. You can offer your VIP clients a place to relax while they wait for their turn. This building will increase your profits significantly.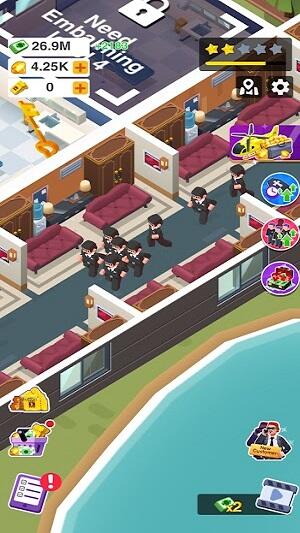 Relaxing Reception. People will come to your business in great distress. You must have a reception area where they can relax and remember their loved ones in peace. Ensure it has comfortable seating and a calm ambiance.
You can also upgrade the existing structures to make them more efficient. The choice is entirely up to you. There are dozens of different buildings that you can add to your cemetery.
Each one serves a specific purpose that will help you optimize the cemetery's operations. You can also add decorations and other items to make the place more presentable.
The game provides you with a sandbox environment where you are free to experiment with different strategies. It is an enjoyable experience that will keep you coming back for more.
Hire New Team
As the operations continue to expand, you will need to hire a new team to help you manage the cemetery. The game provides you with a wide range of characters to choose from.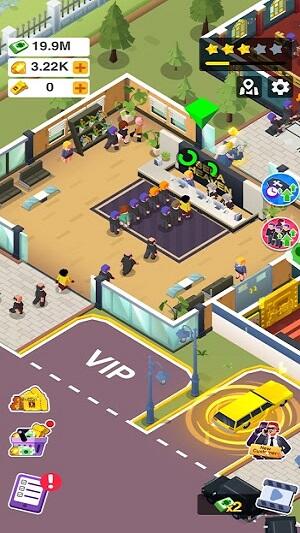 You can handpick the members of your team and assign them specific tasks. Each character has unique abilities that will come in handy as you try to grow your business.
The game allows you to manage your team as you see fit. It is an excellent way to test your leadership skills.
Unique Features of Idle Mortician APK
Keep Upgrading. This game allows you to consistently improve your skills. You must regularly upgrade your abilities to keep up with the competition. It is a great way to ensure you are always ahead of the curve. The game provides you with a wide range of upgrades to choose from. You can upgrade your characters, buildings, and equipment.
Simple Controls. It will not take long before you master the controls. The game uses a simple tap-and-drag control scheme that is easy to use. You will not have any trouble navigating the menus.
In-game Purchases. The game features a variety of in-game purchases that you can make. You can buy new buildings, decorations, and upgrades. The prices are very reasonable ($0.99 - $49.99 per item), and the game does not pressure you into spending any money.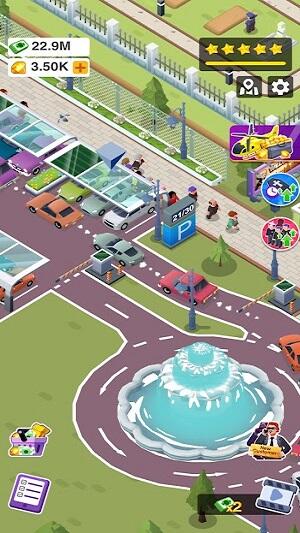 Outstanding Graphics. The developers have done an excellent job with the game's visuals. The characters and environments are well-rendered. The colors are vibrant, and the illustrations are detailed. You will be blown away by the game's graphics.
Great Sound Effects. The audio is top-notch and creates a realistic atmosphere. The sound effects are well-placed and add to the immersion.
Become the Mortician Tycoon! This game allows you to build a successful mortuary business from scratch. It is an excellent way to learn about the funeral industry. Ensure you re-invest your profits wisely to grow your empire.
Idle Mortician MOD APK Download
If you want an easy and stress-free way to manage your cemetery, download the Idle Mortician MOD APK for Android. This modified version has these features:
Idle Mortician MOD APK Unlimited Money and Gems. This mod gives you an unlimited supply of cash and gems. You can use them to buy anything to enhance your gameplay.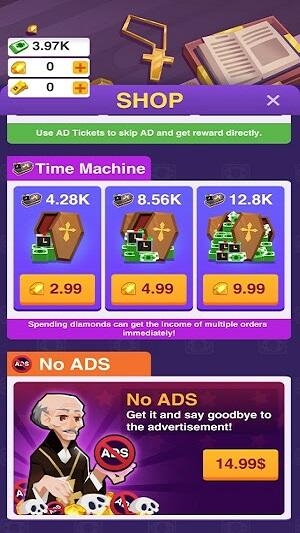 No ads. The Idle Mortician MOD APK 2023 removes all ads without using in-app purchases. You can now concentrate on creating the perfect cemetery without distractions.
Lightweight and Intuitive. The game's files have been optimized to take up less space on your device. It also runs smoother and faster, even on low-end devices.
Conclusion
If you are looking for a game to improve decision-making, Idle Mortician is a perfect choice. It puts you in charge of a funeral home and allows you to grow it into a successful business.
The game is easy to play but hard to master. The many different gameplay mechanics will keep you hooked for hours. Download the Idle Mortician MOD APK today and become the ultimate mortician tycoon!