In ice scream 5 friends Mod APK - Unlimited money, you need to collaborate with other players and escape the evil ice cream man. Endure the horrifying action and scares, escape, and win!
Information of Ice Scream 5 Friends
| | |
| --- | --- |
| Name | Ice Scream 5 Friends |
| Updated | |
| Compatible with | Android 4.4+ |
| Last version | 1.2.6 |
| Size | 174.67 Mb |
| Category | Adventure |
| Developer | Keplerians Horror Games |
| Price | Free |
| Google Play Link | |
| MOD | Unlimited money, Mod Menu |
About Ice Scream 5 Friends
If you love playing horror games, then the Ice Scream 5 Friends by Keplerians Horror Games is the game you should have on your smartphone. This adventure game comes with terrifying gameplay where you go back to Rod's factory and attempt to save your friends.
You will have to control characters like Mike and Jay to uncover what is in the factory and unite with their friends. The game also presents new mechanics, lethal weapons, and enemies that gamers will require to know to complete every level. In this game, you will indeed have remarkable moments playing.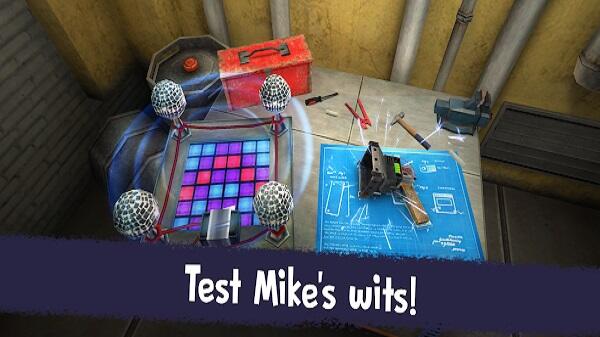 In the previous chapter of the game, you were able to free your friends from the cages. The primary mission is to stop them from getting to the extraction room. However, this version of the game couldn't take them very far because Rod came at the last minute and they had to go back into hiding. In this new version of the game, you will free your friends who are now in various parts of the ice cream factory. Get them out together and overcome the wicked ice-cream man, once and for all!
Defeat the Evil Ice Cream Man
Explore the new parts of the massive ice cream factory in this new chapter of the Ice Scream 5 Friends game. You will have to go head-on with the Mini-Rods as well as the ice cream man and discover how to locate and reunite your friends. Here, gamers will find the connection to the previous version of the Ice Scream 5 Friends. The friends who you rescued from the cage earlier were recaptured.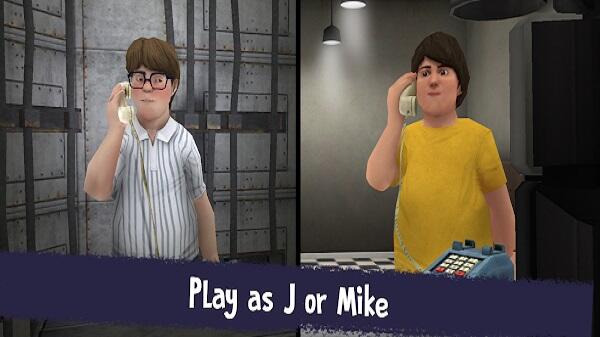 Rod is the main enemy in the game while Mike and J are the main characters that you can use to overcome Rod! In this game, your task will be to use these two characters in helping your friends escape the cells. The best thing about the coordination of the two characters is that they can communicate with her through a phone.
It is prudent to note that in this new installment, you will be playing as Mike or J. Notably, you'll be able to switch players and play as either Mike or Jay. Explore every part of the factory, face off against the Mini-Rods, the ice-cream man, and unite Mike and J with their friends. Download the game now and enjoy the thrilling experience the game offers!
Features of the Ice Scream 5 Friends
This game is among horror games that provide incomparable features that make it interesting.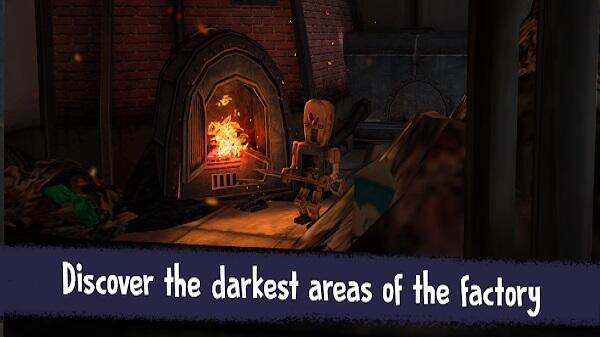 Engaging Horror Saga – this is a new part of Mike's Adventures and horrifying experiences. Here, you will again immerse yourself in a frightening story about an evil ice cream man named Rod who captures and locks your friends in a cell. This time you must attempt to help your friends with all you've got. Get them out of the cage and ensure to avoid terrible events. Are you up to the task? If you believe that you can take down the evil man, download the game and start playing now!
Here, you will have to free your friends from one of the most dangerous locations in the factory. After getting out of cells, you will find yourselves in completely different parts of the building. Reunite with your friends and fight against the ice cream man and his covert henchmen. With this game, you will explore different parts of the factory, solve puzzles, discover useful items and get out through the coveted exit.
Character Switching System – in this game series, you can change between playing as Mike or Jay. That in turn allows you to play in different locations depending on the character. At the same time, you will notice that these two characters will be quite far apart. For example, when Mike is moving, J will be in a room. So, if you want to change and play as J, you need to search for a room with a green desk phone icon. You will set the appropriate difficulty mode according to the player you select.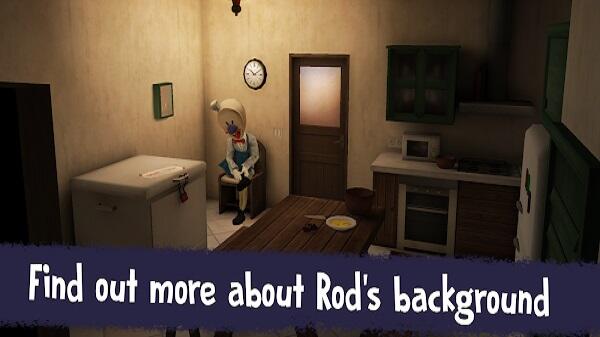 Large Open Map for Exploration – the long-awaited continuation of an electrifying horror saga is here. The abductees in the gameplay are again scattered in many places in the huge factory. Your friends will be hiding in secluded corners that you should explore to find them. You need to move around and discover what the vast factory has to offer.
Find Clues – this game requires players to interact with the elements to uncover clues. Begin with a mission to defeat the villain by a collection of clues and make new contacts with J. From there, reunite with your captive friends. Of course, the character will not have any weapons, and the character switch feature will be a reasonable way for players to change their tactics.
Fun Puzzles – solve ingenious puzzles to reunite with your friends. You will be able to solve the puzzles with the help of the hint system that the game features. If you are stuck, seek help from the elaborate hint window that's full of helpful options. Solve all the puzzles according to your play style.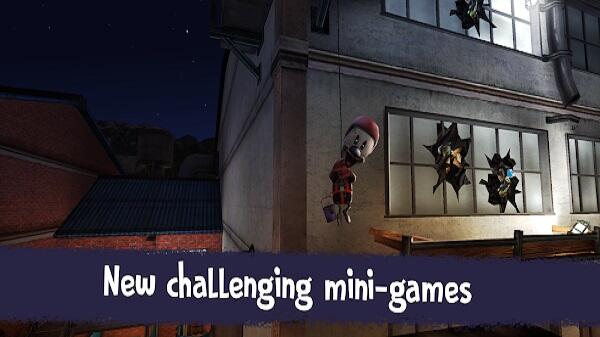 Mini-Games – complete this chapter's most exciting mini-games with various difficulty levels. Every mini-game comes with a cinematic narrative where the player will travel back in time and relive key moments. Play at your own pace, play in various game modes such as the ghost mode or confront Rod and his assistants in the multiple difficulty levels that will put your skills to the test.
Download Ice Scream 5 Friends Mod APK - Unlimited Money, Mod Menu
Download Ice Scream 5 Friends Mod APK and enjoy the exciting yet chilling gameplay that this game has to offer!