Want a new instant messaging app to use to call and chat your friends and family? Download Hiketop+ Mod APK Messenger now and see the difference with tons of useful features!
It isn't a secret that most of us use instant messages for communicating with our loved ones and friends and even for work nowadays. There are so many choices available today such as Line, Viber, WhatsApp, Facebook Messenger and so on. But even if they're used by billions of people today, they still lack a lot of features and they are riddled with restrictions. With this, Hike Messenger was born out of necessity.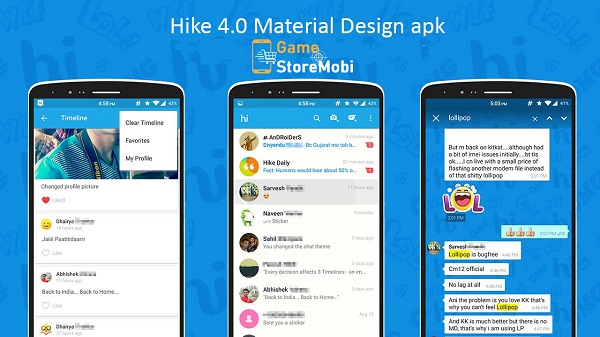 This app was created to address the growing needs of people that the popular instant messaging apps can't cater to. One problem is the ability to send files which most apps restrict to a certain size. Another one would be the lack of customization which Hike Messenger solves easily with a lot of available themes to use. If you're ready to make the switch today, read the rest of the article below.
More Complete Communication
We use our phones each day to do a lot of things. This could be to play games, check our social media apps, check the date, work or talk with our friends and loved ones. Since this is the case, it makes sense to use only the best apps that can cater to our needs and wants easily. But the majority of people who use instant messages such as WhatsApp are already contented with it. But what about those people that are longing for more features?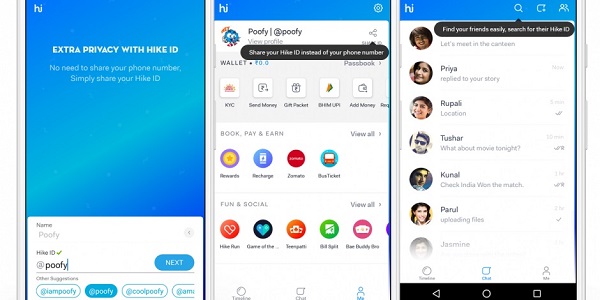 The sole reason why Hike Messenger was created was to give users an alternative to the top instant messaging apps. If you appreciate free calls, the ability to change themes, a free personal assistant, news, more privacy options, doodle, the ability to share large files and Cricket – then you will easily love this app. It's a simple app that does what a normal communication app does but offers more flexibility and features. So, if you care about great user experience, you should switch to this app now.
HikeTop+ Messenger Capabilities
If you've read the article thus far but still isn't convinced that this can change the way you communicate – then this section was created for you. Essentially, we listed down the capabilities of this app to make it easy to make a decision to switch today.
Plenty of themes to select from – Although there are options to change the user interface theme in apps such as Messenger, they lack the variety. If you want something more, you are able to choose from 11 colorful themes in Hike Messenger! Each of these are designed to perfection and it lets you show off your style to everyone. Even if you like to change themes a lot of times, you'll never get bored with the selection here.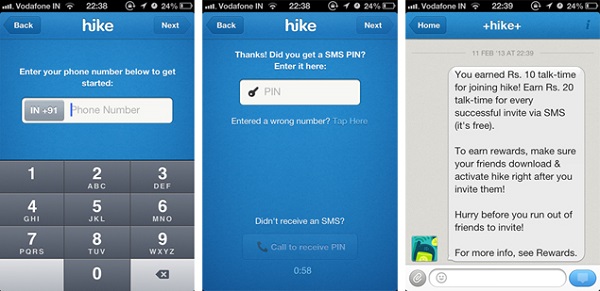 Privacy features – For an instant messaging app, WhatsApp can be invasive of your privacy sometimes. The app essentially wants everyone to know that you're online and you've already your contact's messages – which you don't want to. But if you use, you don't have to face this same problem again. Why? The app has the power to control your last seen, and profile picture so you won't get unwarranted eyes. There's also a hidden mode where you can hide private chats protected by a password! Don't let others read important conversations with this feature!
Stories – Capture random moments throughout the day and upload it to your story for everyone to see! In Hike Messenger, you can feature photos and videos of your day and add personalized stickers and texts to make it cozier. The media you upload here will disappear after 48 hours!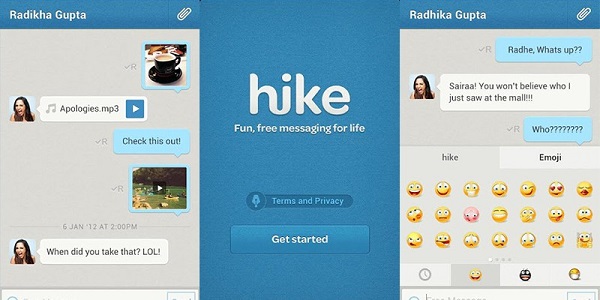 Extensive group chats – You can also create group chats and add up to 1,000 members in Hike Messenger! This means you can create separate group chats for work, family, friends and a ton of other groups.
Free calls and messages – As an instant messaging app, Hike Messenger allows you to freely call and chat your contacts easily. What's amazing though is that the app sends messages instead if your contact isn't online! This is a great feature to have especially if you want to say something urgently.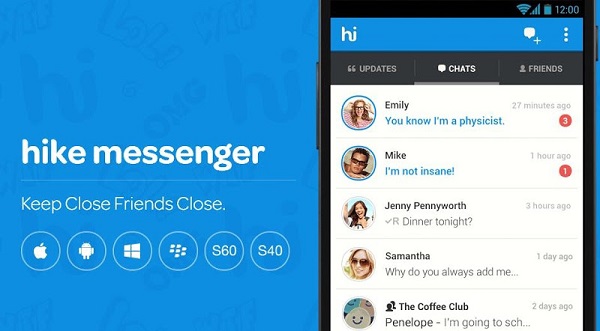 5000+ stickers – You'll never run out of stickers again as there are more than 5,000 to use in the app. With regional and international stickers available, you can express your emotions if a lot of different ways.
Share huge files – You can now also send files of up to 100 MB at the same time. Say goodbye to third party apps that you use to send files.
Download Hiketop+ Mod APK – Latest version
Want to change the way you contact your friends and family for the better? Use Hike Messenger now and access cool features.