Download the Higan Eruthyll APK latest version and enjoy electrifying real-time strategy RPG battles. It features a classic art style & hypnotic/interactive storyline.
Information of Higan Eruthyll
Higan Eruthyll APK is a real-time strategy RPG game featuring an alluring classic art style designed to teleport you into a magic-filled world. The game by Bilibili Games puts you in control of a special team of heroes & tasks you to save the world from an evil force.
The game has a deep & intricate storyline, where an enemy called Fantasyland threatens the livelihood of humanity. As a hero, you will guide the Gopher Troupe team to destroy this hell-bent enemy and restore peace and harmony.
The game has an action-filled battle system punctuated by deploying power-ups, switching heroes' roles, and fusing characters for more powerful attacks. Ensure you mix and match special skills and devastating spells to defeat the enemy.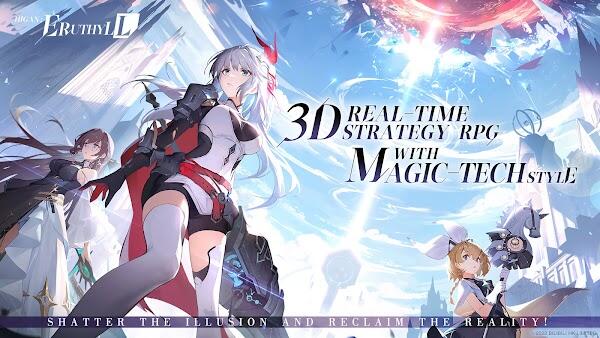 Even better, the game offers a memorable gaming experience with beautiful art effects, cartoonish characters, and realistic-looking environments. Its hypnotic sound effects/music systems will further take you deeper into the atmosphere of the fictional world.
If you love real-time strategy games, Higan Eruthyll APK for Android is a must-try. Download the latest version and get ready to save humanity from utter destruction.
Higan Eruthyll APK - Background Story
The game takes you to a unique fantasy world characterized by magic & evil. You will embark on an epic to save humanity from Fantasyland, an incomprehensible force that has caused people to slip into a death-like sleep.
The world is dark and engulfed by a somber mood. It is now up to you and the Gopher Troupe, a brave team of warriors, to restore peace and harmony. With your help and leadership, they will battle through fantastical creatures and powerful enemies to vanquish Fantasyland once and for all.
The game has an intriguing story told in cutscenes and through conversations with various characters. Each character has a unique personality, which will help you better understand the world and its inhabitants.
The Higan Eruthyll APK gameplay is quite exciting & engaging. The game puts you in control of a team that's filled with powerful magic users, warriors, and archers who work together to defeat evil forces. You will be in charge of strategizing, deploying special skills & spells, and switching heroes' roles to win intense battles.
How to Play Higan Eruthyll APK
Higan Eruthyll APK is an adventure-filled RPG game that requires thoughtful planning and precision. As the leader of the Gopher Troupe, you will have to devise battle strategies for each level.
The team consists of differently abled characters with unique abilities and roles. You will need to set up your formation and equip the team with appropriate items before each battle. Once you are ready, it's time to take on the enemy.
The battles in Higan Eruthyll APK are intense and engaging. You must plan carefully - use special skills/spells, switch heroes' roles, and deploy power-ups. You can also fuse characters to create more powerful attacks.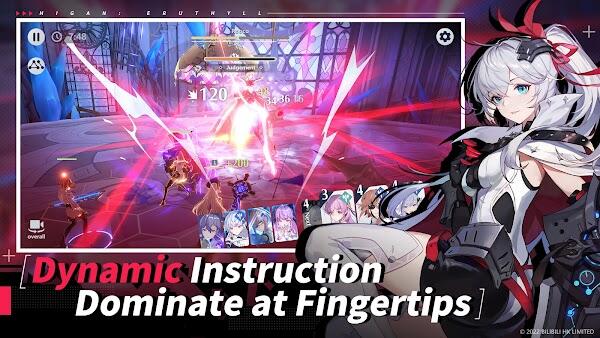 Its card system is also quite interesting. You will have to collect cards with powerful attributes, which can be used to perfect your team's setup and increase their strength in battle.
Additionally, the game features various settings and effects that will take you closer to the atmosphere of the fictional world. The beautiful art/graphics are complemented by an immersive sound system for a captivating experience.
Other Unique Features of Higan Eruthyll APK Download
Vintage-Style Graphics. This game has anime-style graphics that give it a unique look. Every character has been created with great detail, and the settings/environments appear realistic.
Story-Driven Adventure. Despite its action-packed battles, Higan Eruthyll APK offers an emotional story filled with memorable characters and engaging conversations. You will need to learn their stories to understand the game's plot and make progress.
Powerful Cards System. The card system is quite impressive, allowing you to customize your team's strength by collecting cards with powerful attributes. You can use these cards in battles for more powerful attacks.
Magic-Tech Combination. The magic-tech combination adds an extra layer of depth to the gameplay. You will be able to use both magical and tech-based attacks for more effective results on the battlefield. Ensure that you choose the right combination of spells and tech to win.
Reclaim Reality. The Eruthyll world is swimming in nightmarish evil. You will have to battle powerful monsters, save innocent lives, and restore balance to the fractured world of Higan Eruthyll APK. Can you reclaim reality from this horrifying force? Join the Gopher Troupe and find out.
Top-Notch Voice Actors. To bring the characters to life, Higan Eruthyll APK includes a talented cast of voice actors. Their performances will make you feel like you are part of the story and add an extra layer of dimension to the game.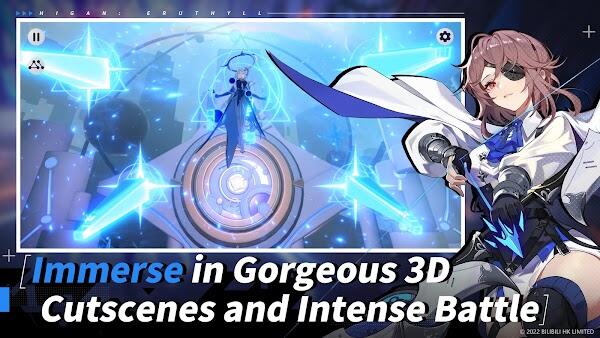 Immersive 3D Cutscenes. The game features some excellent 3D cutscenes that will take you even deeper into the rich story. These scenes do a great job of showing off the characters' emotions and making you feel like part of their lives. Its elaborate chase camera, movie-like ACT system, and special effects make the journey even more memorable.
Incredible Visual Wonders. As you journey through the game, you will be amazed at its incredible visual wonders. Its unique graphical style and detailed environmental design will make your battles more intense and entertaining. Other interesting visual appeals include the refraction of light and hyperspace.
Build a Squad. This game boasts 6 classes & 5 elements, each giving you a range of options to build the perfect team. Mix and match heroes, equip them with powerful items and use their unique abilities to exterminate evil forces. You can also use various themes to heighten the excitement of each battle.
Simple Controls. The controls are intuitive, allowing you to focus on the action and make split-second decisions. Whether you're controlling a single character or managing an entire team, you can switch between heroes/actions with ease.
System Requirements & Additional Information
Higan Eruthyll APK is compatible with devices running Android 5.0 or higher. The game requires at least 5GB of RAM and free storage space of up to 2GB for seamless installation & gameplay. Its heavy graphics require decent processing power, lest you experience frame drops or stutters.
The game is 100% free to download and play. However, it contains some optional in-app purchases. These are meant to improve your gaming experience and are not essential for the game.
Its real-time battles, thrilling story, and engaging characters make it an unforgettable experience. Join the Gopher Troupe and explore the Eruthyll world now. You can even form a bond with the in-game characters, making it a unique adventure.
Even better, the Higan Eruthyll APK MOD makes the game even more exciting. It unlocks all characters and gives you unlimited coins, making it easier for you to progress through the story.
Proven Tips to Play Higan Eruthyll APK Like a Pro
Upgrade Your Characters. Ensure you upgrade your characters and their weapons/abilities as you progress through the game. This will give you an edge in battles and make it easier to survive more challenging levels.
Focus on Story Missions. While there are plenty of side missions, focus on the story missions first & foremost. These will give you critical rewards, help you progress through the story, and unlock new characters.
Learn Enemy Weaknesses. Each enemy has different weaknesses. Ensure you study these and exploit them in the battle for a better chance of victory.
Utilize Special Abilities. Use your heroes' special abilities to their fullest potential. This will help you fight powerful enemies and earn bigger rewards.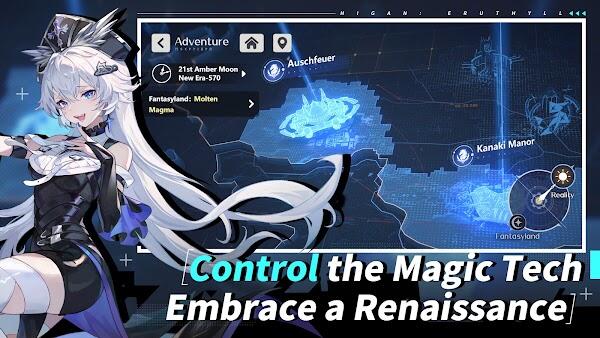 Create a Balanced Team. Before you start each battle, ensure you create a balanced team with the right combination of characters & elements for maximum impact.
Use Your Coins Wisely. Coins are crucial since they can be used to purchase various items from the shop. However, use them wisely as they're limited and can be hard to get.
Conclusion
If you're looking for an exciting adventure filled with action and emotion, Higan Eruthyll APK is a great choice. It offers interactive battles and compelling characters, making it an unforgettable experience.
Additionally, the game utilizes a unique 3D style and high-quality cutscenes for a superior gameplay experience. Its lighting systems & refraction effects make it more pleasing to the eye. Even better, the game's intuitive controls make it easy to switch between characters in battle (using the card system).
Finally, the game is generously rewarding, enabling you to unlock new characters & obtain powerful items. And with the Higan Eruthyll APK MOD, you'll have access to unlimited coins, making it easier for you to progress through the story. Download it and embark on an unforgettable adventure.