Download Hailey's Treasure Adventure APK Mod Latest version and explore mysterious mines in search of treasures. It has high-quality 3D graphics and an exciting storyline.
Information of Hailey's Treasure Adventure
About Hailey's Treasure Adventure
Hailey's Treasure Adventure is an immersive and exciting adventure game featuring mind-bending puzzles, stunning 3D graphics, and an engaging storyline. The explorer Hailey is searching for her father's treasures hidden in mines.
The maps are complex, and the puzzles are challenging, but Hailey is determined to succeed. She uses her wits, skill, and determination to find hidden treasures while overcoming obstacles.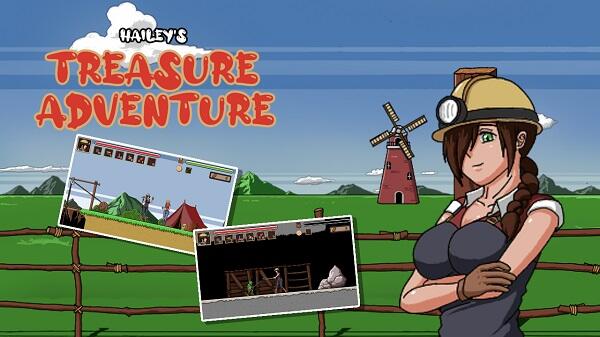 If you want to join Hailey in this exciting adventure, download Hailey's Treasure Adventure APK for Android. It has breathtaking graphics, tons of challenging puzzles, and immersive gameplay that will keep you entertained for hours.
Hailey's Treasure Adventure APK - Background Story
Haileys' father used to be a famous miner in huge minefields, but he mysteriously disappeared, leaving behind a destitute family. Hailey lives with her sister in a small town, barely making ends meet.
One day, a mysterious stranger approaches Hailey demanding payment for her father's outstanding debts. This wasn't possible since the family was already struggling with the loss of their father.
But the stranger was insistent and needed the repayment money within days. To help ease things, the stranger offered two options: Hailey marries him or goes on an expedition to find her father's treasures in the mines.
Needless to say, Hailey chose the latter and started researching maps and information about different mines to search for clues to her father's whereabouts. And so, begins this epic adventure!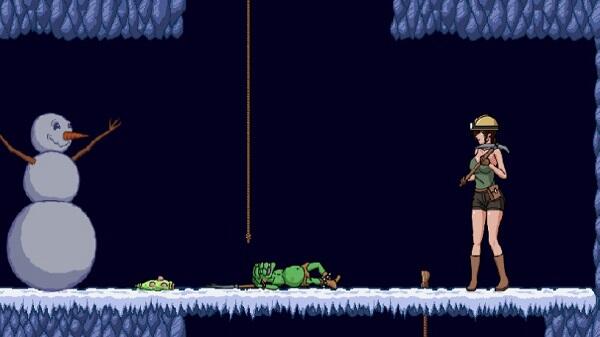 Fortunately, the stranger gave Hailey detailed maps of some of the mines. She delves deep into these mysterious mines, hoping to find clues about her father's whereabouts and the treasures he left behind.
6 Features Hailey's Treasure Adventure Game
As you explore the mines, you encounter many enemies trying to stop you from finding the treasures. These enemies include spiders, skeletons, zombies, and more. You must use your wits and skills to defeat them and continue your journey.
The developer has added six more enemies, each with unique abilities and fighting styles. As such, you should always ensure your health level is high and your weapons are fully upgraded before facing these enemies.
In addition to detailed maps, the game has a dynamic map system that shows where you have been and what is ahead of you. This gives you better control over your journey and helps ensure you don't miss any key locations and treasures.
12 Additional Animations (With Gallery)
Haileys' adventure is packed with exciting animations seamlessly integrated into the gameplay. These animations make the enemies' movements feel more realistic and add an extra layer of challenge and excitement to the game.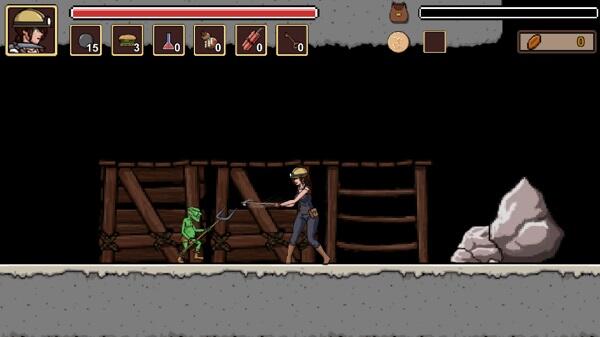 Some animations you can explore in the gallery include 4P/5P-Goblins, 2p-Honey Maker, Head Hunter, Golem, Mantis, Ass-ass-in, 3P-Spiders, Goblins, Honey Maker, and Zombies. These animations are tailor-made to enhance the game experience.
To help you navigate the mines, Hailey has a teleportation ability that allows her to instantly move between different locations. This feature is essential for solving puzzles and finding hidden treasures.
It helps you save time and avoid unnecessary battles, making your journey smoother. However, you should use this ability strategically because it consumes energy that can only be replenished as you explore the mines further.
You can also unlock different skins for Hailey to customize your gameplay experience. These skins include different outfits, armor, and weapons that affect her abilities and stats in various ways.
They enhance the overall look and feel of the game, ensuring your adventure is more thrilling, engaging, and exciting. Explore different skins and unleash your full potential on this epic adventure!
Finally, Haileys' Treasures Adventure Game offers many levels and stages to explore. With each new level, you will be challenged in new ways and encounter new enemies that require different strategies to defeat.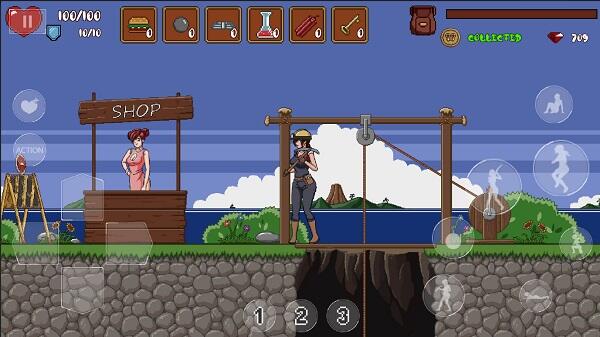 So whether you are a beginner or an experienced player, there is always something new waiting for you in this epic adventure game! Download the game and start your journey and discover the hidden treasures of this mysterious world.
How to Get the Game?
This game was developed by Ingenius Studios. You can get the game in any third-party app store, or you can download it directly from the Ingenius Studios website. It cost approximately $2.
Additionally, the game is available for Linux, Android, Apples Mac, and Windows. This cross-platform capability makes it easy for players to enjoy this engaging adventure game regardless of the device or operating system they use.
To function optimally, your Android device should have 6GB RAM, 2GHz Processor, and 300MB space. Ensure that you have a reliable internet connection to download the game. After installation, you can enjoy the gameplay offline.
What to Expect in Future Updates?
Haileys' Treasures Adventure Game is still a work in progress, and the developers plan to continue adding more features, enemies, animations, levels, and skins over time.
They are also refining existing features to improve performance, stability, and user experience. Here are some of the features you can expect going forward:
3 New Enemies. The game will add Mummy, Slime, and Mini Mantis enemies to challenge you during your adventure. These enemies will require new strategies and tactics to defeat, so be prepared before facing them.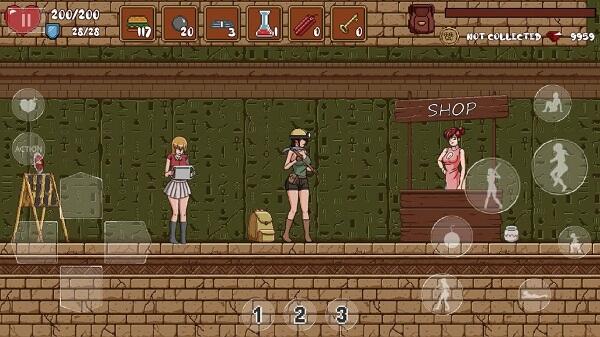 Haileys' Swimsuit Abilities. The developer will add this skin to improve the running speed of players and make it easier for them to navigate the mines.
Additional Customizations. You will further customize Haileys' appearance by unlocking more costumes, armor, and weapons over time. This will allow you to create a unique character that perfectly fits your gameplay style and preferences.
Overall, you can expect more content and improvements for Haileys' Treasures Adventure Game as the developers continue to add new features and refine existing ones. It will be an exciting journey full of new challenges and surprises.
Tips for Winning Hailey's Treasure Adventure APK
This game will involve a lot of fast-paced action, and you must be prepared to face many relentless enemies. To excel, you should focus on improving your skills and learning new strategies for defeating different types of enemies.
Some tips to consider include:
Be patient and take your time to explore the environment, as this is a critical part of the gameplay that will help you gain energy and replenish your health.
Use different combinations of skills and weapons to defeat enemies. For instance, if an enemy is resistant to physical attacks, you should use elemental or magical attacks to take them down.
Equip yourself with the best armor and weapons available in the game store so that you can boost your stats and make it easier to defeat enemies.
Practice your combat skills and reflexes by regularly playing against AI-controlled characters in the game's training mode. This will help you develop the muscle memory you need to excel during real-time gameplay.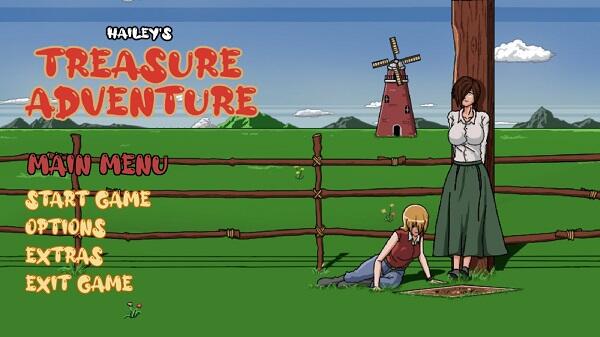 Keep an eye on your energy and health gauges so that you can quickly react and restore them when they are low. This will help you maintain your momentum even when facing the toughest enemies in the game.
Overall, with practice and focus, you can become a top player in Hailey's Treasure Adventure APK and achieve victory over challenging obstacles and enemies. Be sure to collect all the treasures you can timely.
Hailey's Treasure Adventure APK MOD
The MOD version of Hailey's Treasure Adventure APK is a great option for players who want to enjoy the game with unlimited resources. With the MOD version, you can quickly complete quests and achieve victory over tough enemies without spending time collecting gold coins or gems.
Additionally, the MOD offers unlimited health, eliminating the worry of losing energy or health during combat. This way, you can focus purely on your skills and gameplay tactics, rather than trying to collect resources.
Conclusion
Hailey's Treasure Adventure APK is a thrilling adventure game that challenges players to master new skills and tactics to defeat enemies and overcome obstacles. You'll explore complex mines, face off against powerful enemies, and recover lost treasure in your quest to become the ultimate adventurer.
Whether you play on the standard version of the game or opt for the MOD, there are plenty of challenges and surprises to keep you excited throughout your adventure. Jump in and try it out today.