Watch movies, TV shows, anime and cartoon genre, and live sports all in one app – the Gratisoe TV Mod APK app. It is free and offers HD content.  
Information of Gratisoe TV
| | |
| --- | --- |
| Name | Gratisoe TV |
| Updated | |
| Compatible with | Android 4.2+ |
| Last version | v12.0 |
| Size | 10 MB |
| Category | Entertainment |
| Developer | Romail Arif |
| Price | Free |
| MOD | Unlocked all |
Unlike the old days, we are now living in a stylish era where you can watch your favorite TV shows on your smartphone. There are lots of applications that make it easier for you to stream movies, TV shows, live TV channels, etc. One of the most exciting apps is the Gratisoe TV App.
With this awesome application, users can enjoy watching their favorite shows including Korean dramas, box office movies, live football broadcasts, and others. The interesting thing about this app is that you will watch everything free of charge! So, this is a perfect solution for those who are looking for Free TV live streaming.
Watch Live Broadcasts
You can now watch live TV broadcasts for free for 24 hours with Gratisoe TV. With this app, you don't have to pay a monthly subscription fee. You will enjoy all features and channels free. You will not only watch Korean dramas but also watch live broadcasts of a number of football Leagues and other international leagues.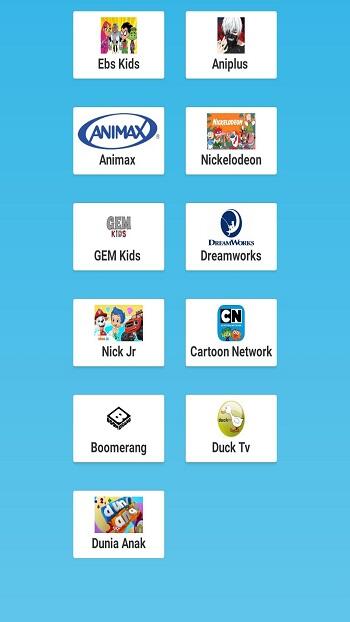 If you are from Indonesia and live abroad, you can now watch TV channels without a struggle. Download and install this application on your smartphone. Enjoy that huge collection of Indonesian local TV channels, Indonesian movies, and TV shows combine with a variety of titles in the kids' section. It's guaranteed that you will really like the streaming experience provided by this app.
Highlights of the Gratisoe TV App
As a streaming application, the Gratisoe TV app has numerous features that facilitate its users to watch their favorite shows.
Various TV Channels – this app comes with at least 22 channels that you can stream both from Indonesia and abroad. Enjoy all these TV channels for free. The most outstanding thing is that the app includes children's TV shows and Live football sports channels. So, you can comfortably browse through and watch your favorite content for many hours in this app.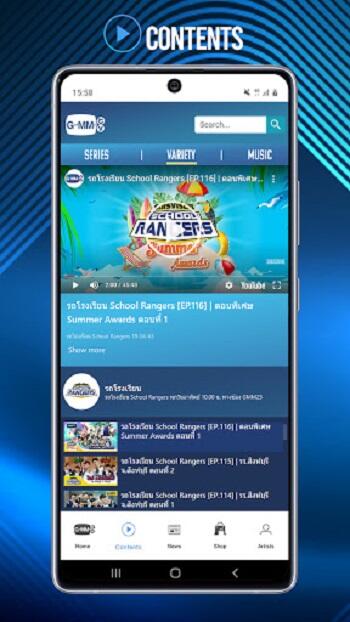 The TV channels on Gratisoe are categorized into various classes such as Indonesian TV that feature stations like Indosiar, SCTV, ANTV, Bandung TV, Fajar TV Makassar, CTV Banten, TATV Solo, and more. The World TV category comes with TV dangdut, HBO family, Werner WB, HBO Hits, and more. For the kids, there are Woody Woodpecker, ebs TV, GEM Junior, Nick Jr, and more!
Various Categories – users don't have to scroll throughout the entire app to find the channel they want to watch. Gratisoe TV has clustered channels based on certain categories. That way, it will be easier to locate and watch your favorite content.
Those of you who want to watch movies and TV series can locate their content easily via the search button. On the other hand, visit the cartoon TV category to find the best anime and cartoons for your kids. If you want to watch Live matches, simply go to the sports category and browse to get to the match you want to watch.
Simple Interface – the app has a simple and easy-to-use interface. Therefore, that it will be very easy for you to use this application. After launching the application, you can enter the menu page directly and browse what it has to offer.
On the menu page, you will find various categories of TV shows. You simply select the category you want. For example, you can select the sports category if you want to watch enthralling sports events. Select the channel that has a live coverage of the match you want to watch live.
No Subscription Payment – the main advantage that comes with this app is that users don't have to pay a monthly subscription. Freely watch foreign TV channels and live to stream various sporting actions. As we know, most TV apps provide international channels at a price. However, you will not pay any penny with the Gratisoe TV app.
HD Quality Pictures and Sound – although this application is free, the image quality is not compromised. The quality of the picture is in HD and comes with a perfect resolution. Sound quality is also good and meets the expectation of many users. Download this great application and enjoy movies and TV shows with HD quality.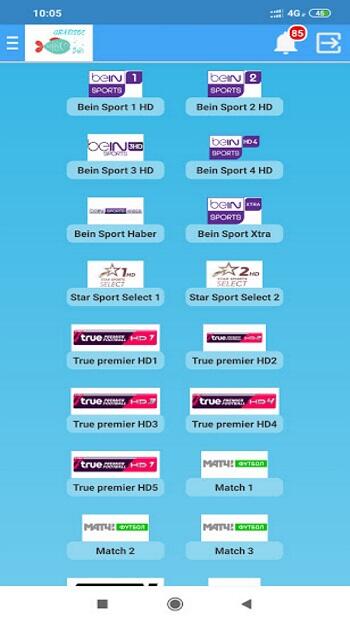 Free Watch TV 24/7 – all the channels in this application are accessible to users 24 hours every day. That implies that users can watch the content featured in this app anytime they want without a limit of online streaming. Besides, you can enjoy all the international channels anywhere and anytime.
Integrated Video Player – Gratisoe TV APK comes with a built-in video streaming player. There is no need to install a third-party video player like MX Player or VLC Media Player for all your streaming needs.
Download Gratisoe TV Mod APK – Unlimited Android TV
With the Gratisoe TV Mod APK, you do not require an account, sign in, or pay a subscription to the app to access and watch content. Gratisoe TV Mod APK 2021 is free!