Do you love action and spy movies? Have fun with Granny vs Impostor now and help granny get past difficult missions as a spy! Complete challenging levels now!
Information of Granny vs Impostor
Spy action movies are one of the most common genres today. People enjoy watching action and people doing cool stuff a lot. But what if the spy is a granny and your tasked to help her? In Granny vs Impostor, that's exactly what you'll be doing! Help granny do a lot of impossible tasks such as knocking down enemies, climbing walls, shooting bad guys, escaping from them and more.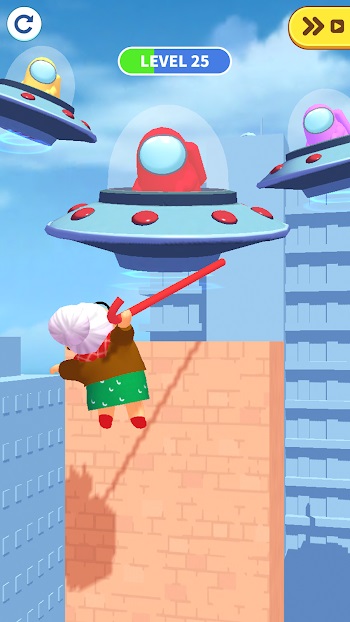 This game from Gamejam has a lot of levels for you to play in. Each one is different and requires different skills to pull off. However, you just need to help grandma accomplish all the tasks to get the rewards and to unlock skins. Choose the perfect look for granny so she would not stand out from the crowd too much. Can you help her become the best spy in the world?
The World's Oldest Spy
When we watch action movies as kids, we enjoy a lot of the elements such as shooting, stunts, and the story. There are a lot of action stars because of this and they still continue to make incredible movies today. But what if you suddenly have to help the world's oldest spy? In Granny vs Impostor, you'll need to help granny complete all her seemingly impossible missions. The missions, should you choose to accept it is to annihilate all the bad guys in the world!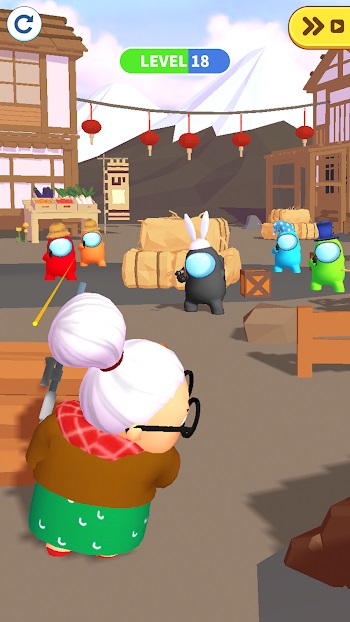 Not only will it be dangerous for grandma but also for you! In this high-octane game, perform difficult tasks as you help granny become a distinguished spy. The missions may include climbing high walls, sneaking into buildings, shooting enemies, and escaping the bad guys. Each level will be packed with incredible situations that only you can accomplish! Prove your worth as a spy alongside grandma and accomplish many feats now.
The graphics of this game is on another level. You'll enjoy an adrenaline-pumping action every time you go out on the field. Combine that with the sound effects and you'll enjoy it!
Granny vs Impostor Highlights
Granny may be old but she isn't senile yet! Help her get her grandkids back and become the best spy in the world!
A Granny Spy – Usually when we think of spies, we picture them as sleek, muscular and handsome guys. Or they might be a sexy blonde or a brunette that's out to seduce every man. But in Granny vs Impostor, you'll be playing as a granny spy who only wants her grandkids back from the evil impostors! In this game, you'll be thrust into incredible action scenes that will wow even Jackie Chan. Do whatever it takes to survive and rescue the children.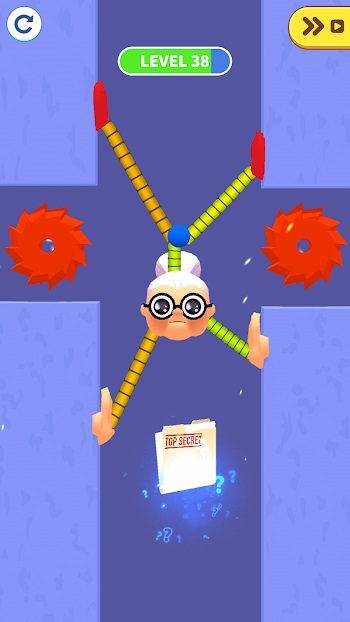 In this game, there are plenty of things you'll be doing such as shooting enemies, climbing walls using your cane, solving complex puzzles, sneaking your way through buildings, destroying all the red impostors and many more. Show off your skills and youth in this funny and incredible action game. Aside from that, unlock many outfits and earn rewards here.
Complete tough levels – As a granny spy, you'll be involved in many daring action scenes that would normally be impossible for an old woman. But since you're determined, you'll try to complete all the levels in this game. The levels include driving and knocking out opponents, sneaking into buildings to get information, sniping enemies, solving intricate puzzles, climbing tough walls and many more.
This game is a fight for survival so you must do everything to solve them! Failure isn't an option especially since the life of the grandkids are on the line.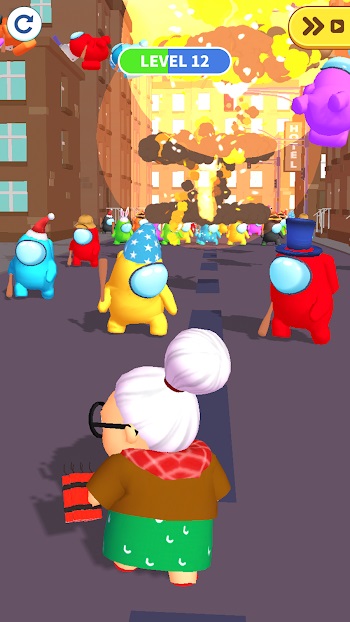 Do all sorts of action scenes – In this game, you'll be forced to show off your skills that you've been hiding ever since. Shoot bad people, drive recklessly, climb tall walls, and fight all the bad guys. There are so many adrenaline-pumping things for you to do here. Become the best spy in the world by conquering many obstacles right in front of you in the name of justice.
Make a fashion statement – As you accomplish every task there is, you'll be rewarded handsomely with money. You can then use this money to make a fashion statement while being a spy. Buy fine clothes and show different sides to her personality now.
Incredible 3D graphics – This game is an incredible one in terms of graphics alone. The developers managed to bring so much action scenes and locations in one game!
Download Granny vs Impostor Mod APK – Latest version
Play as an awesome spy granny now in Granny vs Impostor! Shoot the red impostors and get back your grandkids.